Who is Jarrod Spector? Kanye West Slammed by 'Cher' Actor for Using Phone During Show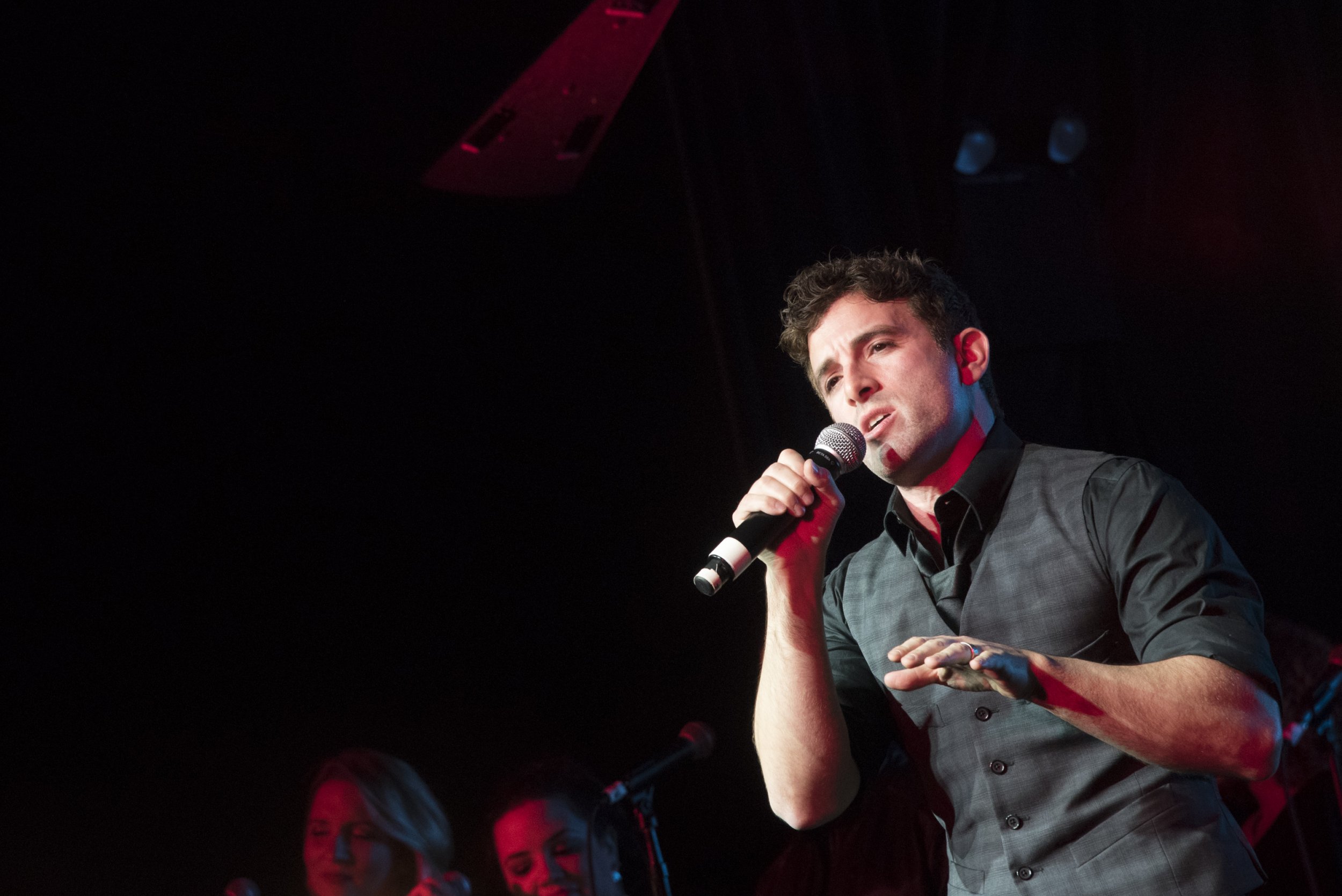 Kanye West learned a crucial rule for attending Broadway shows on Monday night -- pay attention to the performers on stage.
West attended the first night of the musical The Cher Show along with his wife Kim Kardashian West and apparently used his cell phone during the performance, according to actor Jarrod Spector, who plays Sonny in the production.
Spector called the rapper out in a tweet that he sent during the performance on Monday night.
"Hey @kanyewest so cool that you're here at @TheCherShow!" he wrote. "If you look up from your cell phone you'll see we're doing a show up here. It's opening night. Kind of a big deal for us. Thanks so much."
West apologized to the "Cher" cast for his "lack of etiquette," while praising the show several hours later via Twitter.
"To Cher and the Cher show team," West's tweet reads. "The dynamics of Cher and Sonny's relationship made Kim and I grab each other's hand and sing 'I got you babe.' Please pardon my lack of etiquette. We have so much appreciation for the energy you guys put into making this master piece."
A source close to West told TMZ that "Kanye loved the production and was taking notes on his phone. He thought the show was so beautiful that, even though he and Kim were scheduled to leave during intermission, they pushed their flight back so they could catch the end of the show."
Spector made his Broadway debut in Les Misérables, playing the role of Gavroche. After attending Princeton University, he returned to acting playing the lead role of Frankie Valli in the Chicago company rendition of Jersey Boys, a role he also played on Broadway in September 2008.
Spector also played Barry Mann in Beautiful: The Carol King Musical, which earned a Tony Award nomination for Best Featured Actor in a Musical.
The Cher Show is a jukebox musical chronicles the life and career of singer Cher in three stages: "Babe," "Lady" and "Star," with a different actress playing each character.
Cher attended two previous showings prior to the musical's Broadway debut, including a private showing in New York on Saturday. The singer gave an honest review after viewing the show for the first time in Chicago, where it originated, claiming "it needs work" during an interview with the Chicago Tribune.
"Some parts of it are really fabulous," she said at the time. "We're going to work on the other parts. In many parts, it was much, much better than I thought it would be. And there were no parts where I wanted to gouge my eyes out."
Kim Kardashian West is a noted fan of Cher, having traveled to her Las Vegas show with her high school friends last May, as well as dressing up as the singer for Halloween 2017.