A police officer responding to a shooting at an Illinois bar shot and killed a black security guard who had managed to disarm and subdue the suspect.
Police were called after a gunfight broke out at Manny's Blue Room Bar in Robbins, just south of Chicago, at around 4 a.m. on November 11.
Eyewitnesses said that 26-year-old Jemel Roberson managed to apprehend one of the men involved in the fight, take away his gun and force him to the ground.
When officers arrived at the scene, Roberson still had the suspect subdued with his knee and licensed gun pressed against his back.
According to witness Adam Harris, a Midlothian officer arrived at the scene and fired at Roberson when he saw him holding the suspect to the ground with his weapon.
"Everybody was screaming out, 'Security!' He was a security guard," Harris told WGN-TV. "And they still did their job, and saw a black man with a gun, and basically killed him."
Midlothian police confirmed that an officer had "encountered a subject with a gun" and was involved in a shooting. "The subject the officer shot was later pronounced deceased at an area hospital," Chief Daniel Delaney of the Midlothian Police Department said in a statement.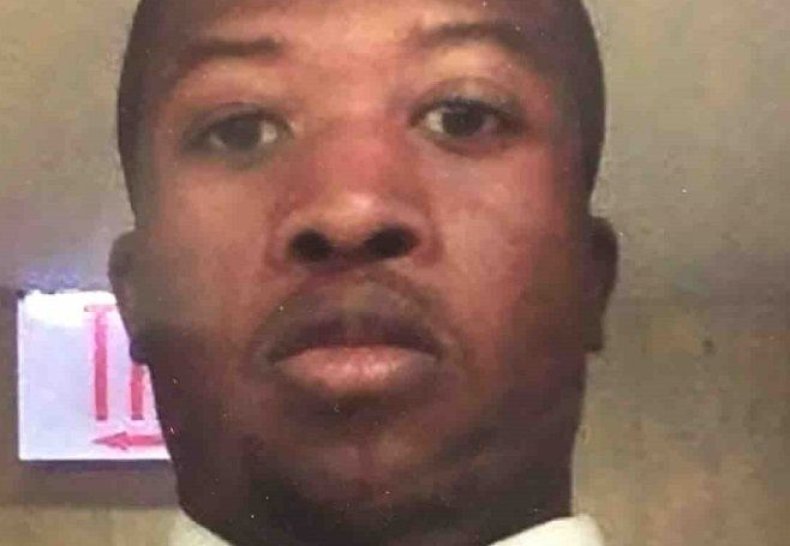 Four other people were injured during the incident, including the man believed to have fired the gun before officers arrived, Cook County Sheriff's spokeswoman Sophia Ansari told the Associated Press. The suspect, who has not been named, remains in hospital with injuries.
The Illinois State Police have since taken over the handling of the investigation.
Roberson, a 2010 graduate of Lane Tech High School who played on the school's basketball team, is reported to have been an aspiring police officer himself, according to CBS Chicago.
"Jemel had a big smile and a bigger heart. You will be missed," Lane Tech Basketball said in a tribute posted on Twitter.
Roberson worked as a gospel musician at several churches. "We called him choir boy—everybody called him choir boy," neighbor John Montgomery told CBS Chicago.
A GoFundMe page set up to collect donations for Roberson's family has since gone on to raise more than $27,000.
"Jemel Roberson was a young man who was greatly loved by all who knew him," the description page reads. "He was the light of his mother Beatrice's life, and was a devoted loving son. Jemel was a gifted basketball player and musician, and his love for God and his family were at the forefront of his life.
"Sadly, Jemel's life was tragically and unexpectedly cut short this morning as he tried to save others from senseless violence. Today, many remember him as a hero; one who put others before himself."