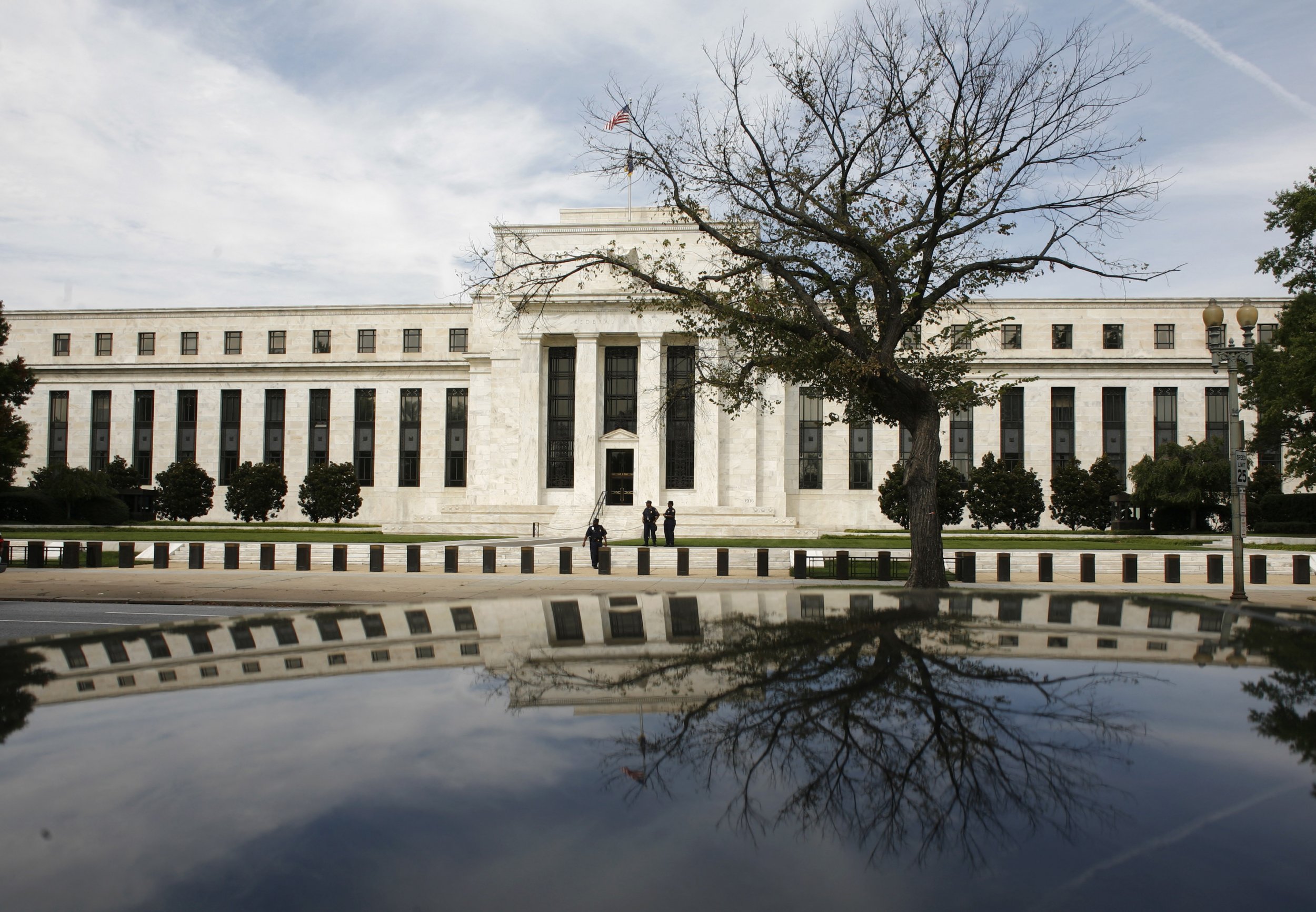 When it comes to the Federal Reserve, President Donald Trump has been all over the map. He's alternately praised and attacked its leader, Janet Yellin. During the 2016 campaign, he labeled her a stooge of President Barack Obama who he said was keeping interest rates and the economy humming just to get Hillary Clinton elected. "The Fed has become very political," Trump said. "Beyond anything, I would have ever thought possible." (More often than not, though, he said the economy was in a ditch—one time he even said unemployment was 42 percent.)
"Janet Yellen is highly political and she's not raising rates for a very specific reason, because Obama told her not to, because he wants to be out playing golf in a year from now and he wants to be doing other things and he doesn't want to see a big bubble burst during his administration."
Last week, he was praising Yellen to Fox Business host Lou Dobbs: "I think she's terrific. We had a great talk." Dobbs advocated for Trump to keep her on for another term, but the president hinted that he wouldn't: "You like to make your own mark, which is maybe one of the things she's got a little bit against her."
The president will likely name Jerome H. Powell, a current Fed governor, to be the next Federal Reserve chairman. Trump is expected to do it before he leaves for China on Friday. Powell is popular within the Federal Reserve system, where he's been a governor since 2012. He's an old-school Republican who served in the Treasury Department under President George H.W. Bush and was appointed by Obama. He's an attorney and formerly was with the investment banking firm Dillon Read and with the Carlyle Group, the private equity giant. A native Washingtonian, the 64-year-old earned a B.A. from Princeton and a J.D. from Harvard before beginning his upward trajectory. His net worth, which was as high as $75 million when he was nominated for a full term in 2014, makes him the richest Fed governor.
Trump resisted pressure from those who wanted a more dramatic change at the Fed. John B. Taylor, a Stanford University economist, was also on the president's short list, and he would have taken the central bank in a much different direction. He has been a vocal critic of some of the measures that the chairman before Yellen, Ben S. Bernanke, used to battle the financial crisis, including keeping downward pressure on interest rates and using the Fed to purchase vast quantities of securities, a policy known as quantitative easing. In several rounds of "QE," the Fed purchased billions of dollars in bank debt, mortgage-backed securities, and Treasury notes. Powell has been generally supportive of Bernanke's efforts. All sides agree that the Fed should continue to raise rates, but Taylor would likely have pushed for more aggressive hikes.
The way Trump has handled the Fed process has been odd from the beginning, what with his gyrating comments about interest rates and Yellin and his making the choice a public contest. When he visited Capitol Hill in October to speak with Senate Republicans, he polled the group on who he should pick as his Fed chief. (Most demurred.)
Trump is also the first president to retain control of his business while he's president—and it is an international, far-flung business at that—which leads to the question of whether Trump would personally benefit more from Taylor or Powell or from keeping Yellin in the chairman's seat. In general, developers like Trump favor low-interest rates because they borrow so much money and want to pay it back at lower rates so it costs them less. "I am a low interest-rate person," Trump often said during the campaign. "If we raise interest rates and if the dollar starts getting too strong, we're going to have some very major problems," he said in May 2016.
It's probably a safe bet that an aggressive hike in interest rates of the kind that Taylor seems to favor would probably be more harmful to the Trump Organization, with its global holdings, than the appointment of Powell.
"Real estate guys want lower rates forever. If the president is basing his decision on that and that alone, you might go with Powell," says Mark Zandi, the chief economist with Moody's—although he cautions that at some point even debt-heavy real estate types would rather see rates go up gradually than jerk up all at once. The same would probably be true for Jared Kushner, the president's son-in-law and head of his family's real estate business. But appointing a Fed chair isn't as simple as making a political appointment. They're independent and serve terms that overlap presidencies. They do much of their calculating in the open and respond to the data as it comes in. Powell has been perhaps a bit more inclined to raise rates than Yellin. He voted for the last round of Quantitative Easing, but did so reluctantly, "Powell is cut from the same cloth as Yellin," Zandi says. "Although he's a bit quieter and more reserved. He's very consensus-oriented and very pragmatic."