Who Is Jerry Blackwell? Special Prosecutor in Derek Chauvin's George Floyd Murder Trial
Special Prosecutor Jerry Blackwell kicked off opening arguments on Monday in former Minneapolis Police Officer Derek Chauvin's trial for the murder of George Floyd.
Floyd died on May 25 after Chauvin kneeled on his neck for about nine minutes during an arrest. A video documenting the encounter went viral and prompted weeks of protests and calls for justice for Floyd. Now, nearly a year later, Chauvin's trial has started. He is the first of four former officers charged in Floyd's death to face a jury.
Minnesota Attorney General Keith Ellison took over the production of the case and was frequently present for jury selection. However, opening arguments were put on the shoulders of Blackwell, a member of the prosecution team, who joined the case on a pro bono basis, so he won't be receiving payment for his services.
The founder and chairman of the firm Blackwell Burke P.A., Blackwell is allowed to practice law in five states, as well as before the Supreme Court and Fourth, Seventh, Eighth, Ninth and Eleventh Circuit Courts of Appeals. He earned both his bachelor's and law degrees from the University of North Carolina.
Blackwell has successfully represented the 3M Company in a number of cases, including one brought by former Minnesota Attorney General Lori Swanson, Ellison's predecessor. The Blackwell Burke P.A. website touts Blackwell's ability to "communicate complicated legal, scientific and business issues to jurors."
Along with deciding if Chauvin is guilty, jurors are tasked with deciding if he's guilty of second- or third-degree murder. The first charge comes with a sentence of up to 40 years in prison and the second holds a slightly lesser sentence of up to 25 years. While similar, the charges are different, and offering an easy explanation of the nuances between the two will be vital for the prosecution to obtain a guilty verdict on the more serious charge.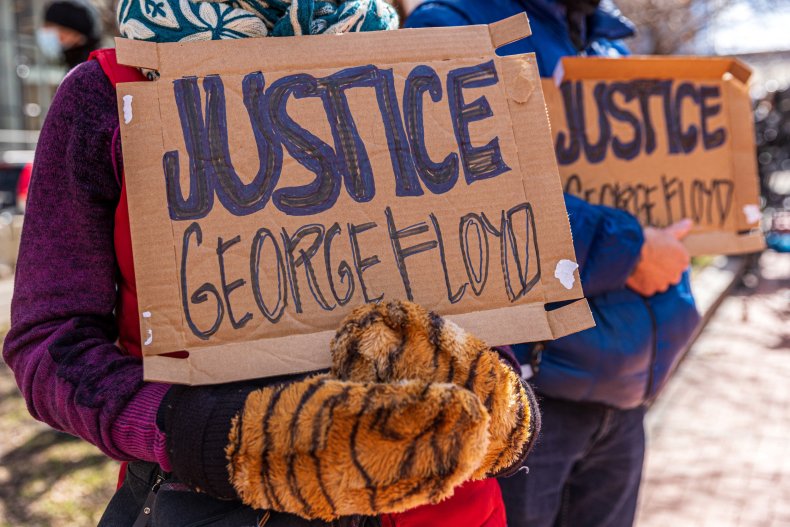 An "experienced trial lawyer with nationwide experience," according to the firm's website, Blackwell secured a posthumous pardon for Max Mason, a man who was wrongfully convicted of raping a woman in 1920. Irene Tusken, a white woman, alleged that Mason, an African-American man, and five other black men who worked at a circus assaulted her, but a family doctor found no signs of rape, according to the Minnesota Historical Society.
Following the arrest of Mason and five others, an angry mob broke into the police station, pulled the men from their cells, and held a "mock trial" in which they found Isaac McGhie, Elmer Jackson and Elias Clayton guilty. The three men were beaten and lynched.
"They met little resistance from the police, who had been ordered not to use their guns," the Minnesota Historical Society wrote on its webpage.
The Minnesota National Guard was called to Duluth and the three surviving men were transferred to a St. Louis County jail. Despite scant evidence, Mason was later convicted and sentenced to 30 years in prison; he was actually paroled about five years later on the condition that he leave the state.
Blackwell has won dozens of awards, including Minnesota Attorney of the Year, has been recognized as one of the National Black Lawyers Top 100, and was a fellow for the American Bar Foundation. Along with his legal work, Blackwell is the founder of the Minnesota Association of Black Lawyers and served as an at-large member of the Minnesota Commission on Judicial Appointments until 2019.
His hobbies include beekeeping and mediation, according to the firm's website.