Who is Jesse Palmer? Nicki Minaj Threatens Lawsuit Against DailyMailTV Host, Former Giants QB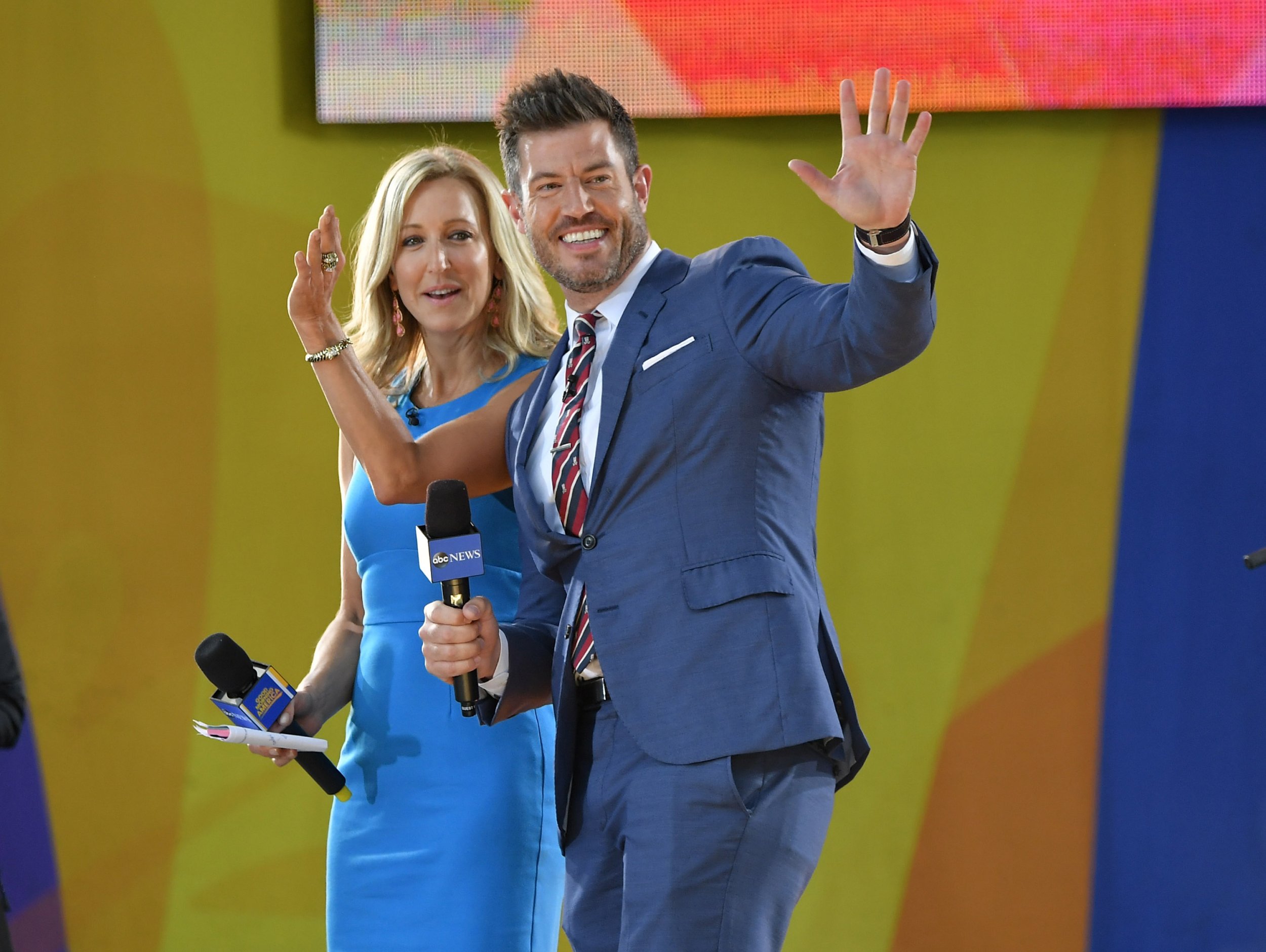 Nicki Minaj revealed that she plans on suing DailyMailTV host and former New York Giants quarterback Jesse Palmer on Tuesday in a scathing Instagram post.
"You just lied on me on nat'l TV & now you're being sued. You better be able to back up what you just said about me with FACTS. #SuperFacts #Defamation," she wrote.
Minaj also tweeted, "You going to jail" to Palmer and claimed that her fanbase, "the Barbz," would be "getting more tuition & student loan money" after she sued the former quarterback.
Minaj's threats stem from Palmer's recent commentary regarding her personal affairs, which includes her relationship with Kenneth "Zoo" Petty, a registered sex offender in New York.
During his show, Palmer claimed that rapper's fanbase was "worried because this isn't the first time Nicki Minaj has defended a sex offender."
Minaj's older brother, Jelani Maraj, was convicted of raping his 11-year-old stepdaughter in November 2017. The rapper reportedly visited her brother at the Nassau County Correctional Center in East Meadow with her mother, Carol, days after his conviction, according to TMZ.
Minaj defended Petty after announcing their relationship in an Instagram post over the weekend.
"He was 15, she was 16...in a relationship. But go awf (sic), Internet. y'all can't run my life. Y'all can't even run you own life," Minaj responded to a fan who brought up his criminal record.
Minaj added another photo of herself and Petty with the caption "Oh, they wanna talk? Let's give'm something to talk about. *Shania voice*"
Petty was convicted of first-degree attempted rape in April 1995 when both he and the victim were 16 years old and was sentenced to four years in New York state prison, according to court records obtained by TMZ. The 40-year-old used a sharp object when he tried to force the accuser into having sexual intercourse, according to prosecutors. He reportedly served four years for the crime, according to TMZ.
Petty was also convicted of first-degree manslaughter after his release. A criminal complaint filed by the Queens City District Attorney revealed that he pled guilty to the shooting of a man named Lamont Robinson, who died in a nearby hospital shortly after the incident.
Petty was initially charged with second-degree murder, but reached a plea deal in order to bring the charge down to manslaughter. According to the criminal complaint, Petty shot Robinson "with a loaded handgin (sic) multiple times thereby causing his death" on April 27, 2002 at approximately 12:30 a.m.
Petty was sentenced to 10 years in prison, but was released after seven in May 2015 and was on supervised release for five years, which concluded last May, according to court records.
Minaj confirmed her relationship with Petty on Sunday via Instagram after speculation of their involvement grew when he appeared on her Snapchat previously.
The rapper shared two photos -- one featuring her wrapping her leg around Petty while he gazes at her and another of him looking off into the distance -- with a caption including lyrics from Adele's 2015 hit single, "Hello."
"Did you ever make it out of that town where nothing ever happens?…it's no secret…that the both of us…are running out of time," Minaj wrote.
The photos were taken during Minaj's 36th birthday celebration in Turks and Caicos this past weekend. According to TMZ, Petty is a longtime friend from New York that she knew prior to becoming famous.
Palmer was a starting quarterback at the University of Florida before being selected by the New York Giants in the fourth round of the 2001 NFL Draft. The 40-year-old spent most of his tenure in New York as a backup behind starter Kerry Collins, but made three starts in 2003, becoming the second Canadian-born quarterback to start in an NFL game. He also made eight total appearances before being cut by the Giants in 2005.
Palmer was also the first professional athlete to appear on The Bachelor, as well as the first non-American bachelor in 2004. He selected Jessica Bowlin, but the couple split a few months after the show finished taping.
Palmer began his broadcasting career as a color commentator for FOX during the 2005 NFL season and returned to the booth late in the 2006 season. He joined ESPN in 2007 full-time after announcing his official retirement from football, becoming a mainstay with the Disney company, most notably for college football coverage while also appearing on Good Morning America, until joining DailyMailTV in September.