Who is Jim Bridenstine, the Climate Change Denier Trump Picked to Head NASA?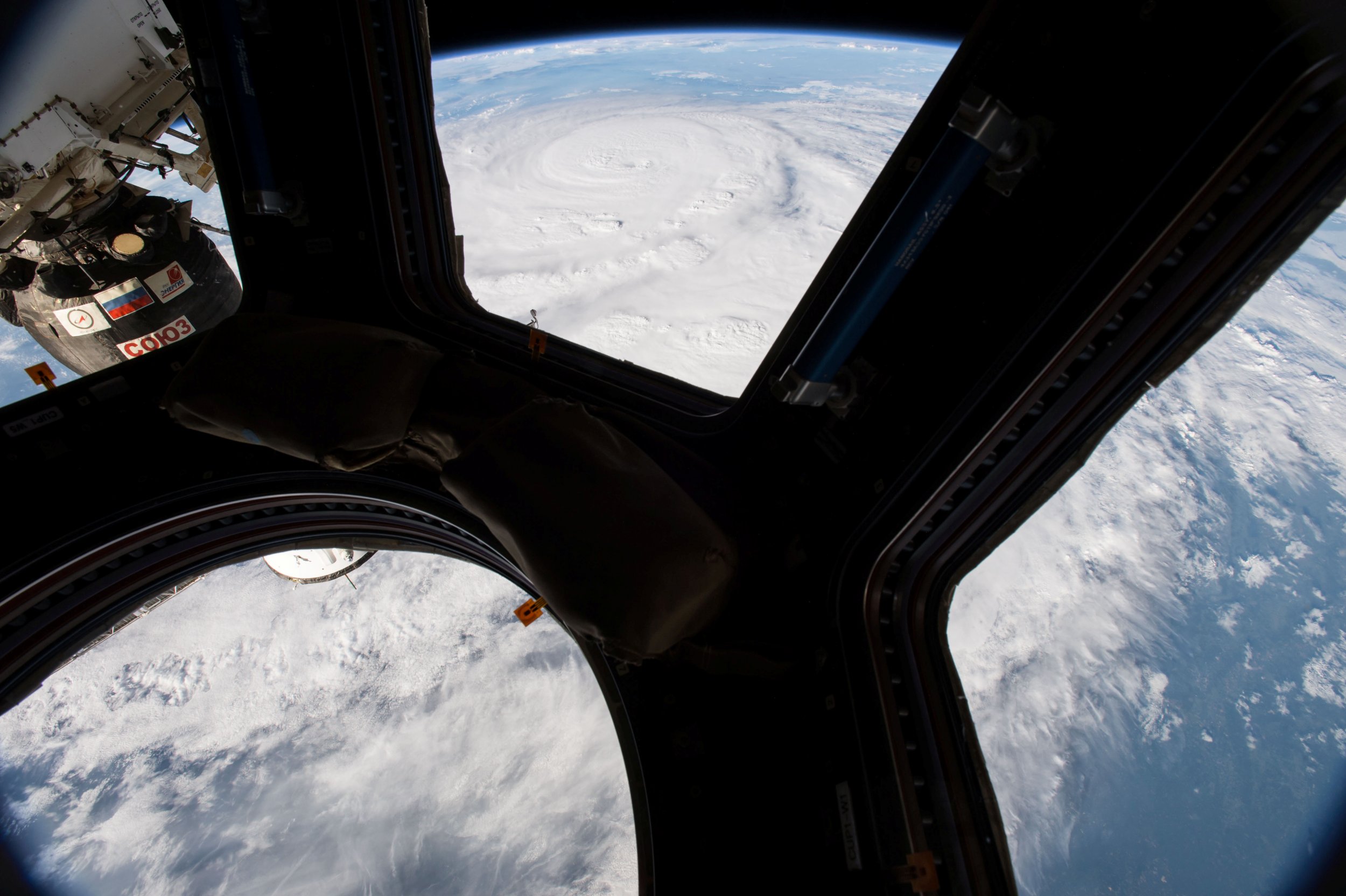 Climate change denying Republican Congressman Jim Bridenstine of Oklahoma has been tapped by President Donald Trump to head NASA—now a bipartisan group of Senators say he is in for a rocky confirmation hearing.
They say Bridenstine doesn't have the scientific chops to lead the space agency that put a man on the moon and has never been lead by a member of Congress in its 60-year history.
"I think he faces a tough fight because he's been outspoken in some areas that having nothing to do with NASA," Republican Senator Jim Inhofe of Oklahoma told the Associated press Wednesday. Inhofe has called climate change a hoax.
Counter to Inhofe's claim, NASA does conduct and publish climate change research and monitors the earth's climate with American satellites.
President Trump has called climate change a "hoax" that was cooked up by the Chinese to hurt the American economy. He pulled the U.S. out of the Paris climate agreement this spring.
Chair of the House Science Committee Bob Walker has advocated for Trump to stop NASA's climate change studies. NASA is an independent agency, the future of its projects rely on the favour of the president and his appointee to head the agency.
Like Trump, Bridensteine is an outspoken critic of climate science. In a 2016 interview he said the climate "has always changed," citing "there were periods of time long before the internal combustion engine when the Earth was much warmer than it is today."
Read more: Climate Change: Trump Opens Door to Rejoining Paris Accord
"Going back to the 1600s, we have had mini Ice Ages from then to now," he said.
The vast majority of climate scientists disagree with his assessment of the changing climate. Evidence shows up in the shrinking Arctic ice sheet, animal migrations, and sharply rising trends in carbon emissions since 1900. The United Nations Intergovernmental Panel on Climate Change regularly issues reports tracking human-induced climate change.
In the interview Bridensteine argued that "if you look at the Chinese and the Russian and the Indian production of carbon emissions, it is overwhelmingly massive compared to the carbon footprint of the United States of America." The U.S. is the world's second largest carbon emitter after China, contributing 29.5 percent of global carbon emissions.
Trained as a Navy pilot, Bridensteine recently served with the Oklahoma Air National Guard, and ran for Congress in 2013. In the 2016 election Bridensteine held onto his seat in the House.
He studied economics and psychology at Rice University in Houston, Texas, and got his MBA from Cornell University. He has also served as executive director of the Tulsa Air and Space Museum and Planetarium.
"Global temperatures stopped rising 10 years ago," Bridenstine said in a 2013 speech on the House floor. "Global temperature changes, when they exist, correlate with sun output and ocean cycles." Climate scientists refute his claims.
"The head of NASA ought to be a space professional, not a politician," Democratic Senator Bill Nelson told Politico in a statement early this month. Nelson is the top Democrat on the science committee that will hold Bridenstine's confirmation hearing.
Chairman of the Science Committee Republican Senator John Thune told the AP he will support Bridenstine's nomination.
Republican Senator Marco Rubio said that it's "important" that NASA "remain free of politics and partisanship" and that "the agency cannot afford controversy or a delay in the nomination process."
Some in the space business also welcomed the nomination. Bridensteine has been a big supporter of space commerce.
"Rep. Bridenstine has been an active and vocal advocate for space on Capitol Hill," said the Coalition for Deep Space Exploration, a group of 70 space industry businesses in a statement Wednesday. "We look forward to working with NASA's new leadership team to support NASA's development of a deep space infrastructure for human spaceflight."
A private consortium of universities conducting weather science also see Representative Bridenstine as a champion of their work.
"We appreciate his deep understanding of the importance of improved weather prediction for the U.S. economy and national security, as well as for protecting lives and property," wrote Antonio Busalacchi, president of the University Corporation for Atmospheric Research, in a statement Wednesday.
Busalacchi said he looks forward to Bridenstine's confirmation hearing and "learning about his plans for the agency, including his support of Earth observations and research that are so essential for understanding our planet's weather and climate."