Asia Argento Remains Silent About Underage Sexual Assault Allegations
Italian actor Asia Argento did not immediately respond to allegations that she sexually assaulted a former costar and then allegedly agreed to pay him $380,000 over the course of 18 months, TheNew York Times wrote in an exclusive report Sunday. The Times tried multiple times to contact Argento, one of the leaders of the #MeToo movement against disgraced movie mogul Harvey Weinstein. On Twitter, Argento has not posted for nearly one month.
Argento's accuser, Jimmy Bennett, worked with the Italian star on the 2004 film The Heart Is Deceitful Above All Things. Bennett, now 22, played her son in the film.
She allegedly assaulted him in a California hotel room in 2013 when he was 17 years old. She was 37. Eighteen is the age of consent in California. A photo sent to the publication showed the two of them in bed together.
In November, a month after a wave of allegations surface against Weinstein, Bennett asked for $3.5 million, claiming he made more than $2.7 million five years before the alleged assault. His income dropped to an average of 60,000 a year after the alleged assault. Argento reportedly paid $200,000 upfront in April.
Bennett did not want to be interviewed by the Times, stating that he wanted to focus on the music he makes with his band. "In the coming days," his lawyer, Gordon K. Sattro, told the Times, "Jimmy will continue doing what he has been doing over the past months and years, focusing on his music."
In 2013, Bennett created a fundraiser on IndieGoGo.com. "Recording budgets just aren't what they used to be and we want to make the best album we possibly can for you guys!" he wrote. "That means no rushing, which means more time in the studio, which means more money, which means, I'm kidding, no more which means you get the point!"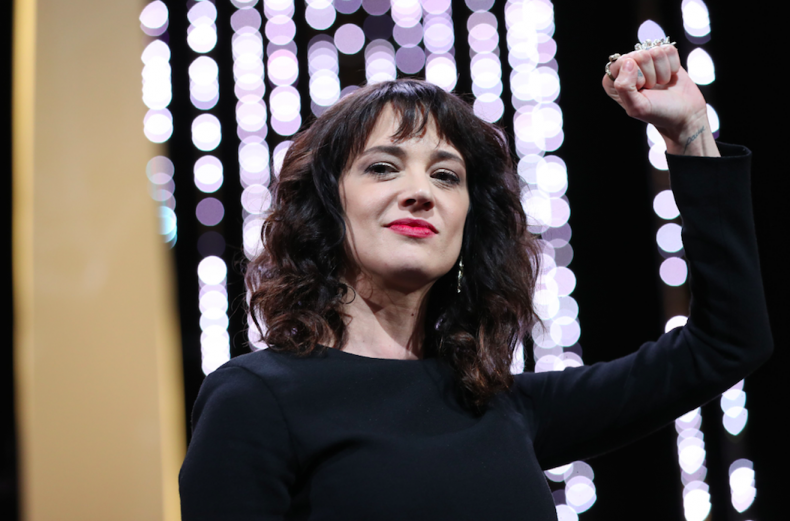 On Instagram, his bio simply says, "Offline."
In his deal with Argento, Bennett did not sign a non-disclosure agreement. "Ultimately, you decided against the non-disclosure language because you felt it was inconsistent with the public messages you've conveyed about the societal perils of non-disclosure agreements," Goldberg wrote to Argento. "Bennett could theoretically tell people his claims against you. However, under this agreement, he cannot sue you for them. Nor can he post the photo of the two of you."
The money sent to Bennett was described as helping the former child star. "We hope nothing like this ever happens to you again," Argento 's lawyer, Carrie Goldberg, reportedly wrote in April. "You are a powerful and inspiring creator and it is a miserable condition of life that you live among shitty individuals who've preyed on both your strengths and your weaknesses."
Seeing Argento accuse Weinstein of assault and rape triggered Bennett's own emotional response, his lawyer said. "His feelings about that day were brought to the forefront recently when Ms. Argento took the spotlight as one of the many victims of Harvey Weinstein," Sattro wrote, according to the Times.
Weinstein pleaded not guilty to six felony counts of sexual assault, including rape.