Who is Jimmy Bennett? Former Child Actor Who Accused #MeToo Advocate Asia Argento of Sexual Misconduct
Italian actress and director Asia Argento—a founder figure of the #MeToo movement after becoming one of the first actresses to accuse Harvey Weinstein of sexual assault—paid off a former child actor when he accused her of sexual misconduct, according to documents obtained by the New York Times.
Musician Jimmy Bennett alleged that Argento, 42, assaulted him in 2013, when he was 17 years old, at a hotel in California. The state's age of consent is 18.
Last November, a month after Argento publicly accused Weinstein, Bennett's lawyers told her that their client was intending to sue for $3.5 million for assault, battery, lost wages and emotional distress. Bennett claimed that the assault—which occurred after he acted as her son in 2004's The Heart is Deceitful Above All Things—led to his income dropping from $2.7 million to $60,000
The documents revealed that Argento paid Jimmy Bennett $380,000 over a year and a half. The Times also obtained a photograph dated May 9 that depicted Argento and Bennett in bed together.
Bennett claimed that the assault occurred in May 2013, at the Ritz-Carlton in Marina del Rey, California. According to the Times, the documents said that Argento fed Bennett alcohol before she pulled off his pants and performed oral sex on him. The pair then had intercourse.
Last October, Argento was one of the 13 women who accused Weinstein of harassment and rape in a report published in the New Yorker by Ronan Farrow. The actress told the magazine that Weinstein forced oral sex on her at a French hotel during the Cannes Film Festival in 1997.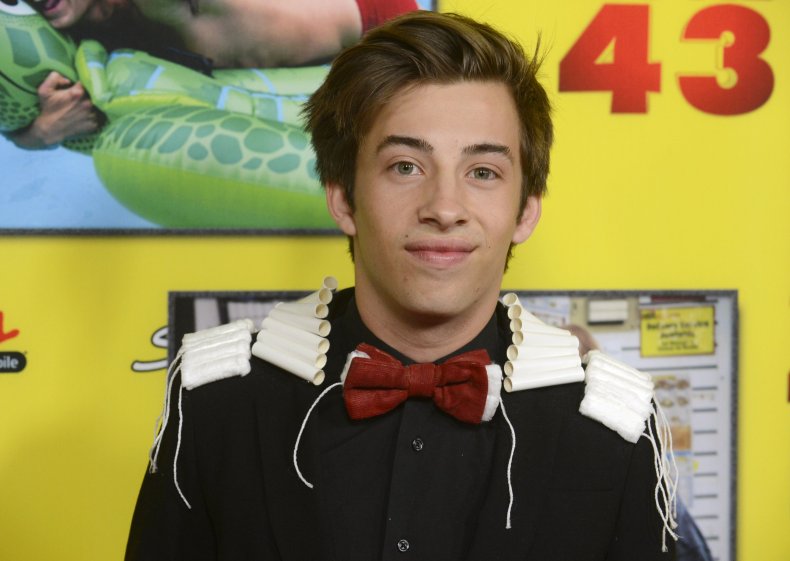 Following the report, Argento became a leading #MeToo activist, encouraging other women to come out with their tales of assault and rape. In May, she gave a heated speech at the Cannes Film Festival about eradicating sexual assault from the entertainment industry.
"This festival was his hunting ground," she said at the event. "I want to make a prediction: Harvey Weinstein will never be welcomed here ever again. He will live in disgrace, shunned by a film community that once embraced him and covered up for his crimes."
"Even tonight, sitting among you," Argento continued, "there are those who still have to be held accountable for their conduct against women, for behavior that does not belong in this industry, does not belong in any industry. You know who you are. But most importantly, we know who you are. And we're not going to allow you to get away with it any longer."
On Monday morning, Rose McGowan, another actress who accused Weinstein of sexual assault, took to Twitter to speak out about the emerging allegations against Argento.
"I got to know Asia Argento ten months ago. Our commonality is the shared pain of being assaulted by Harvey Weinstein. My heart is broken. I will continue my work on behalf of victims everywhere," she wrote.
Bennett is an American actor and musician known for his child acting roles in Poseidon, Evan Almighty, Orphan, Daddy Day Care and Hostage.
Argento's representatives did not immediately respond to Newsweek's request for comment.