Who Are Joe Biden's Children? What to Know About Hunter, Ashley, Beau and Naomi
Democratic presidential hopeful Joe Biden has discussed his children and family in recent campaign ads in conjunction with the political debate surrounding health care in the United States.
Biden, who served as vice president under former President Barack Obama and is the current frontrunner in the Democratic primary race, highlighted his son's death from to brain cancer as well as losing his wife and daughter in a tragic car accident in a recent campaign video.
"Health care is personal to me. Obamacare [formally known as the Affordable Care Act] is personal to me," the candidate said in the clip, discussing the tragedies that befell his own family. "When I see the president try to tear it down and others propose to replace it and start over, that's personal to me too. We've got to build on what we did because every American deserves affordable health care," he said.
Some have criticized Biden, accusing him of using Republican talking points to misrepresent the Medicare-for-all proposals put forward by his closest competitors for the Democratic Party's presidential nomination, senators Bernie Sanders of Vermont and Elizabeth Warren of Massachusetts. Others have questioned why he has invoked his family's personal tragedy for political gain.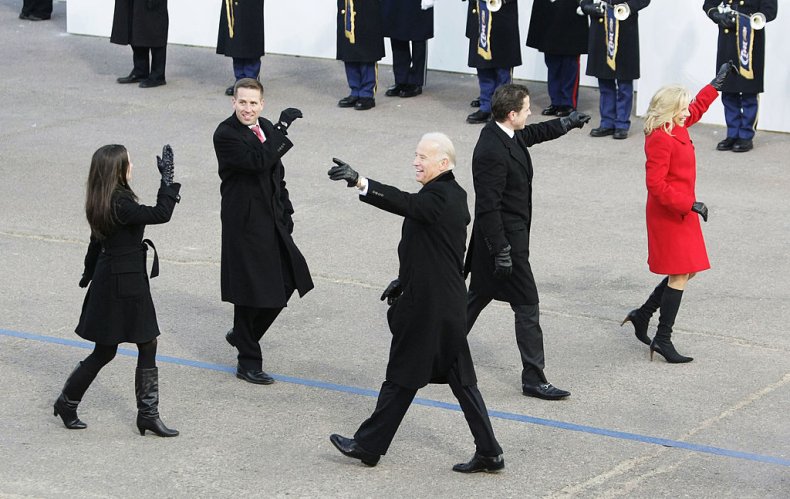 Biden, 76, had three children with his first wife Neila Hunter, who died along with their one-year-old daughter Naomi in a car accident back in 1972. The couple's two other children were sons, Hunter and Beau. The latter passed away in 2015 at the age of 46 after a battle with brain cancer.
The candidate married his second wife, Jill Jacobs, in 1977. They have one daughter together, Ashley Biden.
Prior to Beau's death, he was a lawyer and politician. In 2003, Beau joined the Army National Guard as a major in the Judge Advocate General's Corps. He served as the 44th attorney general of Delaware from 2007 until 2015. In a memoir, Biden said his son "had all the best of me, but with the bugs and flaws engineered out."
The former vice president also wrote of his deceased son: "I was pretty sure Beau could run for President some day, and, with his brother's help, he could win."
Biden's younger son, Hunter, is an attorney for a New York-based law firm. However, the 49-year-old has faced some scrutiny and controversy around his foreign business dealings as well as his personal struggle with alcohol abuse and drug addiction. Concerns have also been raised about Hunter Biden's dealings with Ukraine and China, as well as previous work he did with a lobbying firm and a hedge fund.
The presidential candidate's surviving daughter, Ashley, previously served as the executive director of the Delaware Center for Justice. The 38-year-old worked at the center for seven years, and left her position about a month before her father announced his presidential campaign at the end of April. In June, she told the Washington Post she stepped away from her job to spend more time focusing on her charitable clothing brand called Livelihood.