Who Is John Canley? U.S. Marine to Receive Medal of Honor for Heroics During One of Vietnam War's Bloodiest Battles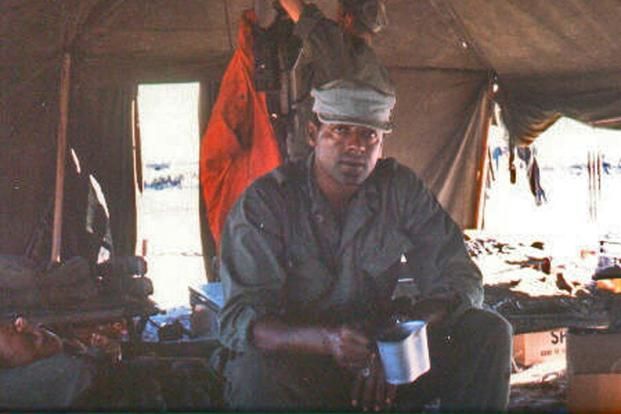 The crackling barrage of incoming enemy gunfire pinned down three U.S. Marines that lay wounded in the mud, screaming for help and medical attention.
It was 1968 and the Tet Offensive was raging as American forces moved to retake Huế city, located in central Vietnam on the banks of the Perfume River. Ten thousand North Vietnamese and Vietcong troops seized the heart of the city, turning houses and streets into bunkered positions.
South Vietnamese and U.S. forces were unprepared for the large-scale assault that forced the Marines into the first major urban combat the United States had seen since the Korean War.
Marines nearby attempted to rescue their wounded brothers, but the barrage of bullets and rocket-propelled grenades kept them from advancing toward them—that was, until "Gunny" walked in.
"So they hear a noise and they look back and there's Canley. He's walking down, upright, not running, walks over the little berm, picks up the first guy, throws him over his shoulder and walks back," John Ligato, a former Marine and FBI agent told Newsweek. "So there's two independent eyewitnesses on this...Canley says to them, individually, 'keep down there's a lot of incoming.'"
Retired Marine Sergeant Major John Canley, who at the time was serving as the company gunnery sergeant for Alpha Company First Battalion, First Marine Regiment, dropped the wounded Marine on his shoulder behind a covered position, turned, and walked back to grab the second injured Marine—dropping him off only to return and retrieve the third Marine.
"He never ran and he never ducked," said Ligato, chuckling at how calm Canley could be as rounds whizzed past him. "You know, it's just amazing. I don't know if he had some sort of death wish or what—Gunny says that he just gets into a zone and does what he has to do...I don't know how the bullets didn't hit him."
The White House announced Tuesday that Canley, now 80 and living in the coastal community of Oxnard, California, will receive the nation's highest award for valor—the Medal of Honor—in a ceremony on October 17. The news came 50 years after he led 147 of his fellow U.S. Marines into a battle where American forces were both outmanned and outgunned.
Canley is credited with saving scores of his fellow Marines between January 31 and February 6, 1968, as he assumed command of the Marines after the company commander was seriously wounded. His heroics came despite sustaining injuries in two separate battles over the course of a week, which earned him the Purple Heart.
The retelling of Canley's courage in battle sounds like embellished folklore passed between old veterans or something only seen in Hollywood war dramas, but the heroics amid perilous danger and death are a brutal reality. Multiple eyewitnesses recounted his leadership at Huế, one of the bloodiest sustained fights of the Vietnam War.
Examining Canley's Navy Cross citation—the nation's second-highest award for combat valor—showed that on February 4, 1968, Canley led his Marines into an enemy-occupied building and was met with strong resistance from North Vietnamese and Vietcong troops that had taken up positions within the buildings.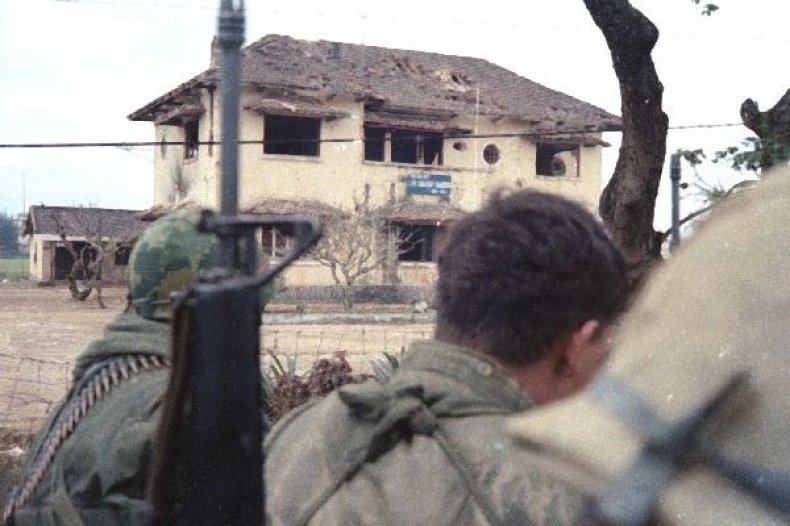 Canley dropped a large satchel charge, a demolition device used for destroying large stationary targets, into the building the North Vietnamese troops occupied. The explosion killed multiple enemy troops and forced others to evacuate the building.
Two days later, morale among the Marines was low after many of their comrades had been killed while attempting to clear out a government building in the city. Canley went around to his Marines, providing words of encouragement and challenged them to continue the momentum of the assault, said the citation.
Canley is reluctant to take credit for his battlefield exploits, instead choosing to focus on the courage of the Marines under his command.
"My troops pursued this to no end because they felt I was deserving of it," Canley told Newsweek. "Now for me, I just happened to be their leader at the time, and it was an honor to be a leader of Marines in Vietnam. As a leader, if you take care of the troops, you really don't have to worry about the mission."
As the Marines smashed their way forward, one house, one street at a time, Canley, wounded in battle, would leap over a wall on two separate occasions, exposing himself to enemy gunfire on February 6, 1968. The reason: he needed to pick up his fallen Marines and carry them to covered positions.
"We all have similar stories about him. There's 30 other guys that can talk about other times," Ligato said as he reeled off memories from Con Thien, Quảng Trị, and Hill 861, the first battle of Khe Sanh.
"There's story after story like this—he literally could've gotten two or three Medals of Honor," Ligato said. In total, Canley was in Vietnam at different times every year between 1965 and 1970.
Ligato has written a book about Canley's time in Vietnam, writing on a website dedicated to his former company commander: "The sheer cumulative effect of Gunny Canley's actions and deeds over this continued period rank with the acts of America's greatest heroes from the Revolutionary War to this present day. This man is the epitome of a Marine warrior.
Tuesday's announcement upgraded Canley's Navy Cross to the Medal of Honor—an effort that took nearly 15 years to accomplish for Ligato.
"We basically lost those days forever until we started meeting again through social media," Ligato said. "People started writing books and documentaries and the one thing I saw in common was everybody had stories of Gunny Canley and it wasn't 10 guys telling the same story, it was 10 guys telling different stories about how amazing he was."
Ligato said that it took him 13 years to get seven new affidavits, which began what he called an "odyssey of bureaucracy." One of the main problems was that there was no commissioned officers that witnessed Canley's acts of valor in First Battalion, First Marine Regiment. The Marines had no officers for the first four days of fighting, leaving only junior enlisted Marines.
Canley's Medal of Honor package would be rejected 10 times over 13 years. The rejections, never on merit, would come in the form of technicalities—except for the time when a congresswoman lost the entire award package, forcing Ligato to recollect the witness statements.
One of those Defense Department technicalities required Ligato to retrieve signatures from 13 Marines in Canley's chain of command from 1968.
"The commandant, assistant commandant, division, assistant division, you know, regiment, battalion all the way down to the platoon commanders in Alpha company. So I researched the hell out of it and found that 11 of the 13 were dead," Ligato said.
The two Marines who were alive were retired Colonel Gordon Batcheller and retired Major General Ray "E-Tool" Smith, who as a young Marine lieutenant in February 1968, assumed command of Alpha company from Canley. Smith later wrote him up for his Navy Cross, which Canley eventually received. The first Navy Cross package Smith wrote was also lost by the Defense Department.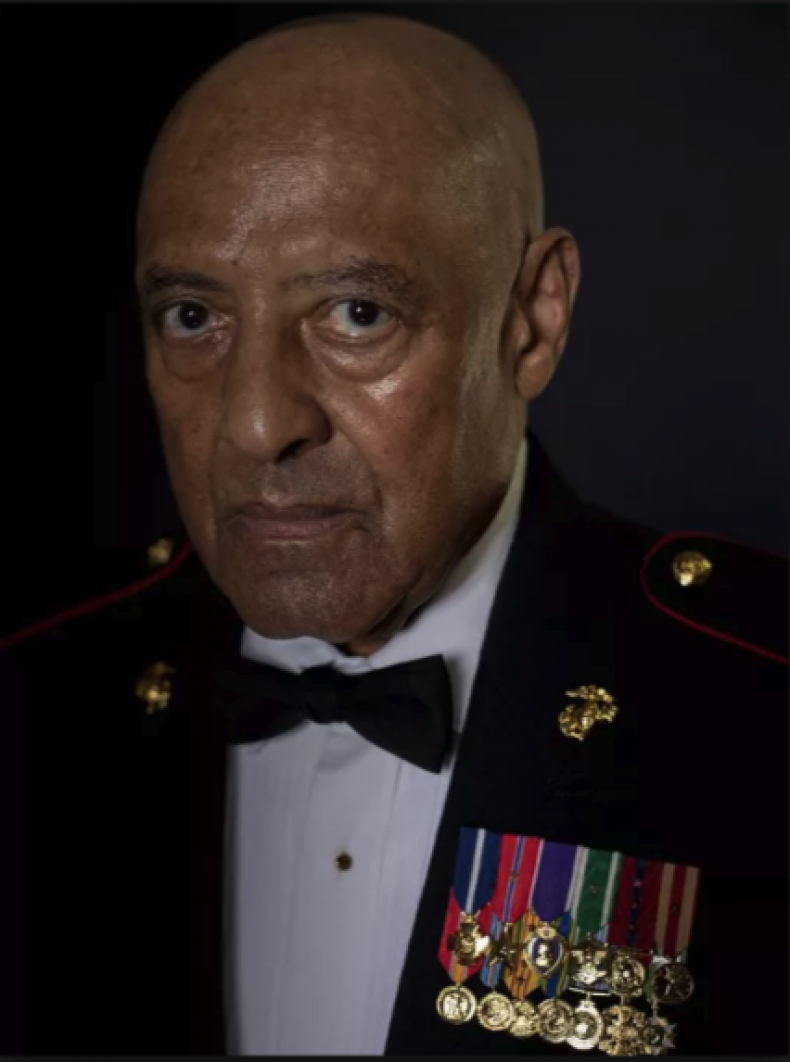 The two Marines signed it and Ligato went back to the Pentagon, and was then told that he still had to have the other 11 signatures despite the Marines being dead.
"He said I can't forward the packet because 11 boxes don't have signatures...it took me six months to find an adult in the Department of the Navy to say, 'you know, that's bullshit.'"
Finally, Democratic Representative Julia Brownley, of California, was asked by an Alpha company Marine to help get Canley's medal upgraded to the Medal of Honor in 2014.
Brownley was able to get Canley's medal package in front of Defense Secretary Jim Mattis, a former Marine general, in late 2017. Yet, Mattis's hands were tied; he reported that the Medal of Honor can only be award within five years after the date of the act. Brownley, undeterred by the setback, submitted a resolution.
Earlier this year, President Donald Trump signed the bill sponsored by Brownley, skirting the five-year deadline for awarding the Medal of Honor and paving the way for Canley to receive the award.
Trump called Canley back in July to inform him that he had approved his Medal of Honor package that detailed his conspicuous gallantry during the Vietnam War. The news was first reported by the Ventura County Star.
Canley told Newsweek that the president congratulated him, saying: "You've waited long enough—we made it happen." Trump thanked him for his service and the service of his Marines.
Canley recently met the current commandant of the Marine Corps, General Robert Neller, in Charlotte, North Carolina. Canley, who said he still maintains his Marine Corps uniforms, asked if he could go back into the field to train Marines.
"I'm a field Marine, I love spending time with troops in the field...we're a family and I love training them," said Canley.
When asked what receiving the Medal of Honor meant to him, Canley said: "My first love in the Marine Corps was leading Marines in combat—it motivated me everyday, they inspired me everyday.
They are the medal."