Who Is John Dean? Trump 'Rattled' and 'Obsessed' With White House Counsel Who Brought Down Nixon: Report
As the Russia investigation rolls on, links to the Watergate scandal that brought down President Richard Nixon more than four decades ago are taking on more significance than mere idle comparisons. On Sunday, an attorney representing Michael Cohen, President Donald Trump's former lawyer and self-described "fixer," revealed that over recent months he had been speaking regularly with the White House counsel who helped entangle Nixon in such legal and political jeopardy that he was compelled to resign in 1974.
"I reached out to my old friend John Dean because of what he went through with Watergate, and I saw some parallels to what Michael Cohen is experiencing," Cohen's lawyer Lanny Davis told Politico. "I wanted to gain from John's wisdom."
Davis continued, "I certainly don't want to raise expectations that Mr. Cohen has anything like the level of deep involvement and detailed knowledge that John Dean had in the Nixon White House as a witness to Nixon's crimes, but I did see some similarities and wanted to learn from what John went through."
As White House counsel, Dean was involved in the initial effort to cover up Nixon's involvement in the Watergate burglary in 1972. But Dean later cooperated with prosecutors and, after being fired by Nixon, provided key testimony to the Senate in which he directly implicated Nixon in the cover-up. In exchange for his cooperation, Dean served a short prison sentence after pleading guilty to obstruction of justice.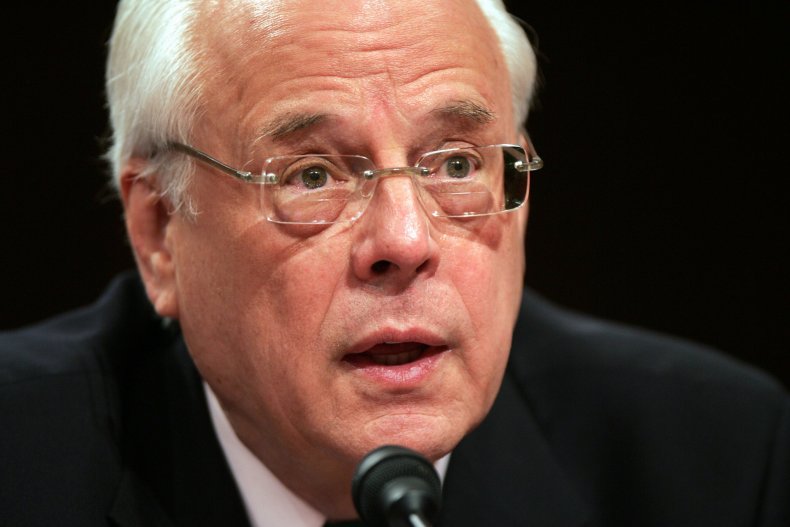 Dean's role gave him a positive standing among many Americans. But the current president is not one of them. Trump slammed Dean on Sunday, following a New York Times report that the current president's White House counsel, Don McGahn, had spoken to Russia investigation special counsel Robert Mueller on multiple occasions, in part because he feared that the president could make him the fall guy in a possible obstruction of justice investigation.
"The failing @nytimes wrote a Fake piece today implying that because White House Councel (sic) Don McGahn was giving hours of testimony to the Special Councel (sic), he must be a John Dean type "RAT." But I allowed him and all others to testify - I didn't have to. I have nothing to hide and have demanded transparency so that this Rigged and Disgusting Witch Hunt can come to a close," he tweeted.
For his part, Dean said he welcomed the attack.
"I am actually honored to be on his enemies list, as I was on Nixon's when I made it there," Dean told Axios. "This is a president I hold in such low esteem I would be fretting if he said something nice."
In a follow-up story, the Times reported that Trump has become "obsessed" with the role Dean played in taking down Nixon, the only president in United States history to resign.
Dean suggested that McGahn's testimony could be just as significant as his was more than 40 years ago.
"Trump doesn't really know what he's done," he told Axios. "I don't think he really knows what this involved, and it's got to be incredibly helpful to Mueller, to put things in perspective and timelines...from somebody who was right there."