Who is John Swartzwelder? Reclusive 'Simpsons' Writer Discusses Iconic Episodes
A reclusive writer for The Simpsons has given a lengthy interview about his career writing for the iconic cartoon.
John Swartzwelder, who is described as one of the most revered comedy writers of all time, opened up to The New Yorker in a piece that offers intriguing insights into the mind of the writer who is responsible for more scripts than any other writer in The Simpsons history.
Swartzwelder penned 59 scripts in total for The Simpsons and is credited with being integral in shaping the show into the cultural phenomenon it is today.
The 72-year-old Seattle native has never spoken to the press before and little is known about him, which has contributed to him becoming something of a mythical figure in The Simpsons' canon.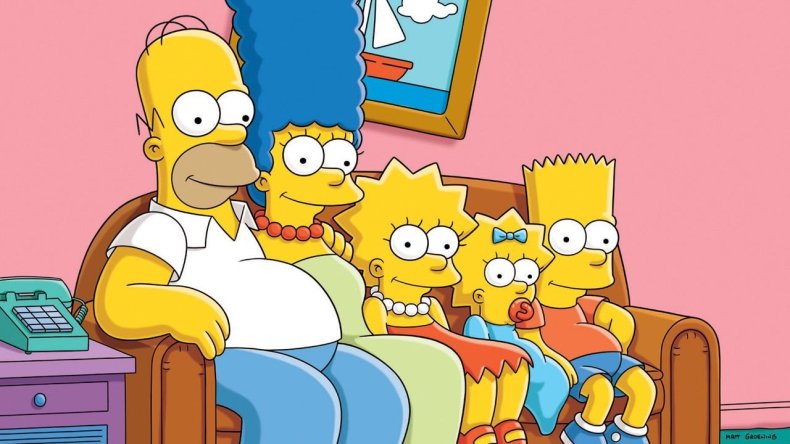 He worked on The Simpsons as a writer and producer until 2003, and later worked as a contributor on The Simpsons Movie. Since leaving the show, he has written a number of novels in the genre of absurdist fiction.
In his recent New Yorker interview, Swartzwelder said he is humbled by the praise he has received from colleagues and Simpsons fans, and comedy fans in general.
"I'm certainly pleased that people still like the episodes I did," he said. "I would say that all the praise makes me humble, but, of course, praise does the exact opposite."
Some of the much-loved episodes from the mind of Swartzwelder include "Bart the Murderer," "Homer at the Bat", and he has said Season 3 was his favorite.
"I will say that I've always thought Season 3 was our best individual season," Swartzwelder said. By Season 3 we had learned how to grind out first-class Simpsons episodes with surprising regularity, we had developed a big cast of characters to work with, we hadn't even come close to running out of storylines, and the staff hadn't been worn down by overwork yet."
He added: "Season 3 was a fun year to be in the Simpsons writers' room, and I think it shows in the work."
Some other episodes Swartzwelder wrote include "Itchy & Scratchy & Marge," "Dog of Death," "Homie the Clown," "Bart Gets an Elephant," "Homer's Enemy," and "Homer vs. the Eighteenth Amendment."
"Homer's Enemy" is arguably one of the darkest-ever episodes of The Simpsons as it features the death of the character Frank Grimes—a hardworking colleague of Homer who is electrocuted to death at the power plant.
"Grimey was asking for it the whole episode," Swartzwelder said of the episode. "He didn't approve of our Homer. He was asking for it, and he got it."
Swartzwelder is also known for being behind much of the show's "Itchy & Scratchy" material.
"Everybody did 'Itchy & Scratchy' cartoons, but I certainly did more than my share," he said. "They were fun for me. I didn't create them. But I did, along with Sam Simon, create the nice [version of] Itchy and Scratchy, as seen on 'Itchy & Scratchy & Marge,' which still makes me laugh every time."
As for some of his favorite characters, Swartzwelder said he loved writing episodes about Mr. Burns and Homer, and "Patty and Selma, less so."
"But all of the characters in Springfield can be funny," he added. "It's just a matter of giving them something funny to say."