Who Is Johnny Flynn? Meet the Rocker Playing David Bowie in a New Biopic
David Bowie fans, get excited. The biopic for the "Rebel Rebel" crooner is coming soon, and IFC films just got the U.S. rights to the rock star's origin film, Vareity reported on Wednesday. Johnny Flynn, an English poet, musician, singer/songwriter, and actor, takes on the role of Bowie.
Born Joe Flynn in Johannesburg, South Africa, Flynn became involved in music and performing at a young age. He moved to Great Britain at two years old. His late father, Eric, was an actor (Doctor Who), and his mother was an artist. She gave Flynn a 1970s songbook which inspired him to get involved with the British folk music scene.
Flynn's brothers Jerome and Daniel Flynn acted in Game of Thrones and War and Peace, respectively. His younger sister, Lillie, also appeared in Dark Souls II.
"My brothers are 20 years older than me, so when I was growing up there were a lot of role models [acting]," Flynn told the news site. "I spent a lot of time backstage in theaters and being carried on people's backs during dress rehearsals...That was where I subconsciously felt more at home."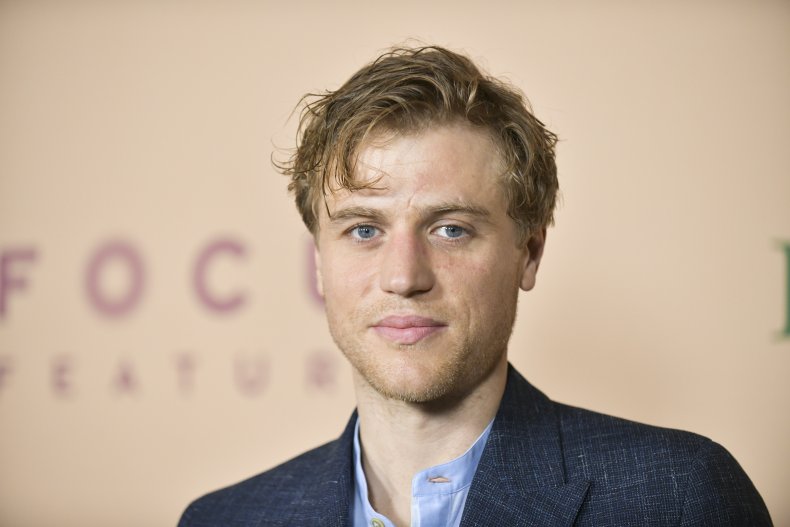 Flynn told The Guardian that he was inspired by the album The Freewheelin' Bob Dylan, which he picked up at a rummage sale at the age of 11. "I remember listening to that record and crying on my own in my bedroom," the self-taught guitarist admitted. Flynn has also referred to William Shakespeare and W.B. Yeats as his influences.
He won a music scholarship to the Pilgrim School, a music academy. There, he sang in the chapel choir and learned how to play the violin and trumpet. He also won a second music scholarship to the Bedales School, and eventually went on to study acting at the Webber Douglas Academy of Dramatic Art.
"There was always music around," he told PureWow. "[The music and the acting], in the performative and story-telling senses, were just very interlocked from an early age. My dad played music and my mum is a great musician, as well. She played in a folk band in the '70s and played guitar...Growing up with that affected me, but it wasn't until I started studying literature at school that I knew I wanted to be an actor."
Flynn is also the frontman of the English folk band Johnny Flynn & the Sussex Wit. They released their first album in 2008. They have released five more albums since. Flynn himself dropped the song "Home & Dry" in July, as per his Spotify page.
The renaissance man met his wife, Beatrice Minns, as teenagers. "I was very shy as a teenager but completely in love with her," he said. "There was just something about her that I felt a real connection to." They now have three children.
Flynn's acting credits include the films Cordelia and Beast, a filmed version of Shakespeare's Globe Theatre: Twelfth Night, the TV miniseries Vanity Fair, and TV series Genius, Lovesick, and the BBC's Les Miserables. Most recently, he starred in the film adaptation of Jane Austen's book, Emma as Mr. Knightley.
Following Stardust, Flynn is slated to star as Dickie Greenleaf in the upcoming TV adaptation, Ripley.
As per IMDb's description of the upcoming film, Stardust "will chronicle the young David Bowie's first visit to the US in 1971 - a trip that inspired the invention of his iconic alter ego Ziggy Stardust."
Stardust was an official selection at the 2020 Tribeca Film Festival, and is slated to make its world premiere at Rome Film Festival in October.