Who Is JoJo Siwa? Justin Bieber Responds to Possibly 'Malicious' Post About 15-Year-Old YouTuber
"Love Yourself" singer Justin Bieber took to Twitter on Sunday after he seemingly slammed 15-year-old YouTuber JoJo Siwa. The apparent feud erupted when he wrote "burn it" twice in the comment section under a post by West Coast Customers, a car repair shop that customizes vehicles. In Siwa's case, they customized a convertible BMW with rainbow colors and the YouTuber's face. Bieber was clearly not a fan.
He later apologized. "I have nothing against you it was the car and the colors I didn't like I really hope you didn't think it was malicious or mean-spirited," Bieber tweeted. Within three hours, the post garnered nearly 17,000 likes.
Siwa, who has nearly nine million YouTube subscribers, didn't directly respond to Bieber's apology, though she did tweet his message, "burn it," multiple times on Saturday. "wow people are actually really mad at me for singing a queen song at karaoke..... like really mad. burn it," she tweeted. She also pinned "burn it" to the top of her Twitter page, which amassed 21,000 likes by Sunday.
Her mother, Jessa Lynn, also used the diss against Bieber, writing: "Burn your own things."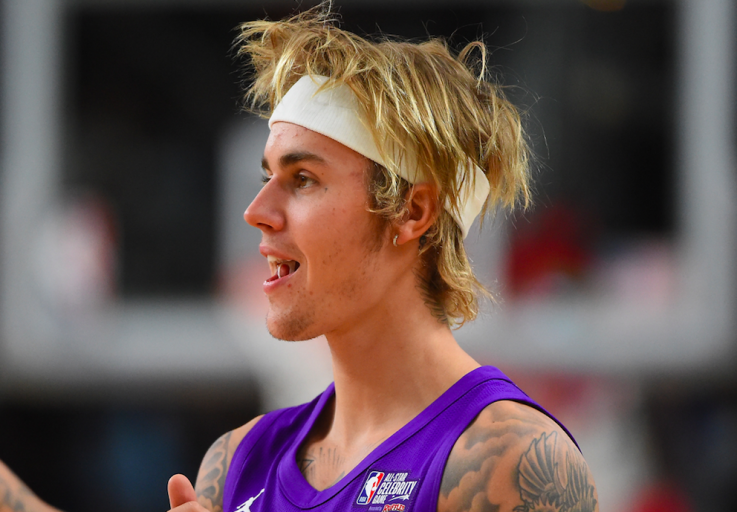 When she was 10 years old, Siwa first became popular in 2013 for appearing on Seasons 5 and 6 of Abby Lee Miller's Ultimate Dance Competition on Lifetime. She later appeared on Nickelodeon shows like The Thundermans and Every Girl's a Supergirl.
She is arguably best known for her signature over-sized bows, which earn her millions of dollars every year. Siwa is worth $8 million, according to Celebrity Net Worth. Fans can get her signature bows at Claire's or Justice. She also sells jewelry, bath bombs, diaries, sunglasses, makeup and backpacks.
Siwa has also tried her hand at singing, releasing a video for her song, "Boomerang," in May 2016. The three-and-a-half minute video has amassed more than 633 million views.
There was no response from Bieber's partner, Hailey Baldwin. The two reportedly married in September after being engaged for two months. Baldwin had gushed about her wedding with The Cut. "I think having it in the woods would be so beautiful," she said. "I just picture lights strung everywhere."
At 21 years old, she wasn't afraid about getting hitched at a young age. "I see no reason to wait. When you know it's right, it's right," Baldwin said, remembering what she told her parents. "I said to them, 'You'd stop me if you didn't think this was the right decision, right?' And they didn't."
Who Is JoJo Siwa? Justin Bieber Responds to Possibly 'Malicious' Post About 15-Year-Old YouTuber | Culture