Who is Jon Tester? Trump Calls On Montana Senator To Resign After Ronny Jackson Allegations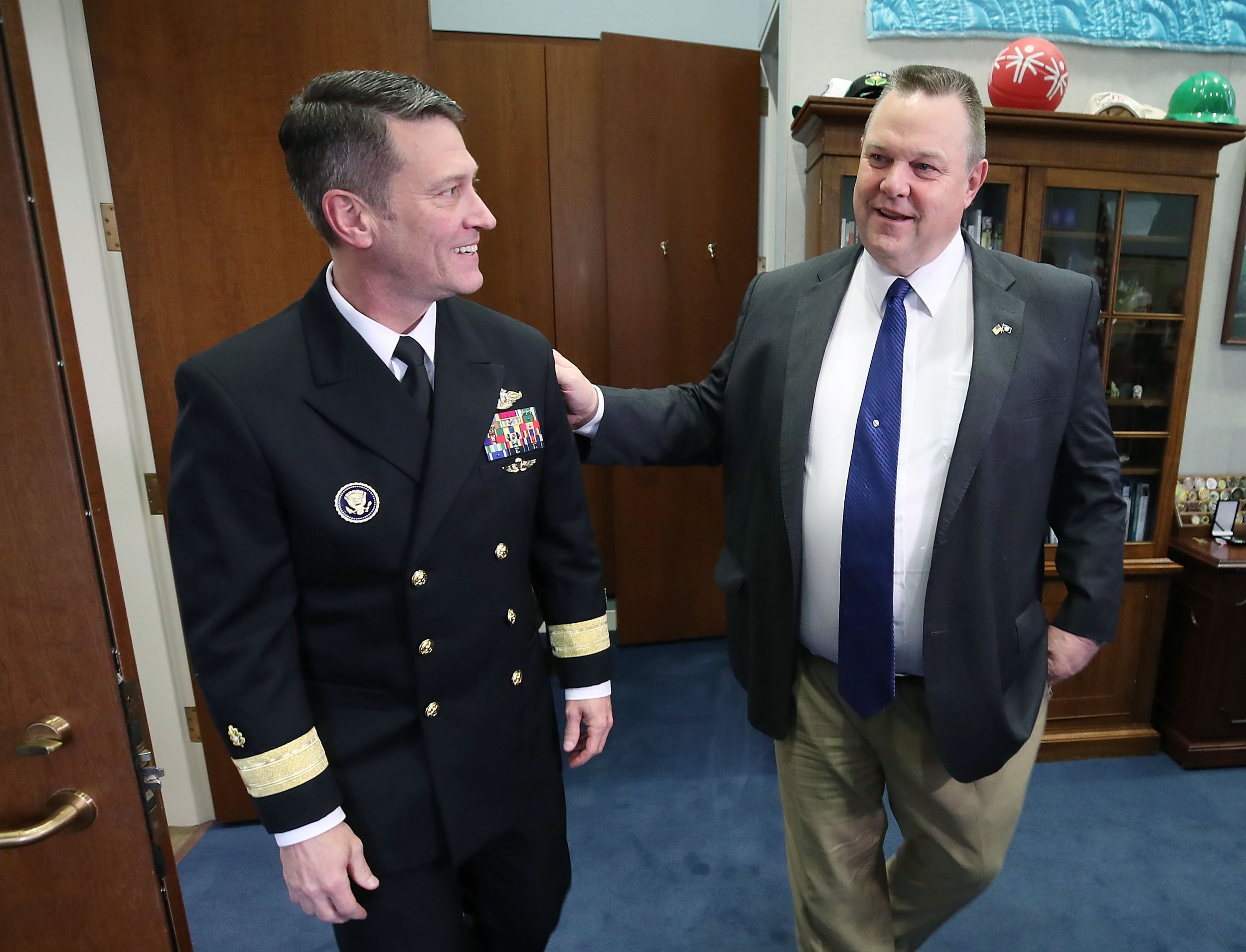 On Friday, President Donald Trump complained about Democrat Jon Tester, a senator from the state of Montana, suggesting, "I don't think that state is going to put up with it," after Trump withdrew his nominee for secretary of Veterans Affairs, Ronny Jackson, in part due to allegations made by Tester and his colleagues in the Senate.
On Saturday, Trump amped up the attack, calling on Tester to resign his seat in the Senate. Tester, who has been a senator since 2006, announced almost 18 months ago that he would be running for re-election in November 2018. If he wins, he will begin his third six-year term.
"Allegations made by Senator Jon Tester against Admiral/Doctor Ron Jackson are proving false," Trump said Saturday. "The Secret Service is unable to confirm (in fact they deny) any of the phony Democrat charges which have absolutely devastated the wonderful Jackson family. Tester should resign.
"The great people of Montana will not stand for this kind of slander when talking of a great human being," Trump continued. "Admiral Jackson is the kind of man that those in Montana would most respect and admire, and now, for no reason whatsoever, his reputation has been shattered. Not fair, Tester!"
Tester is being opposed by a collection of Republican candidates led by Matt Rosendale, who is currently the Montana state Auditor. The Republican primary is scheduled for June 5; three third-party candidates are also running. During the 2016 presidential election, the state supported Trump by about 20 points.
Tester was one of a group of Senate Democrats who published a list of concerns about Jackson's appointment to lead the Department of Veterans Affairs. The most eye-catching of those allegations was that Jackson had drunkenly totaled a car after leaving a Secret Service party.
As the ranking Democrat on the Senate's Veterans Affairs committee, Tester helped vet Jackson's candidacy in preparation for a committee vote that would have sent the nomination to the Senate as a whole. He was also concerned by allegations that Jackson was often drunk on duty, over-prescribed sleep aids, and created "a toxic work environment" through verbally abusive behavior.
The White House has stated it investigated the concerns raised in the document but found no evidence for the more serious allegations it contained, according to the Washington Post. But Jackson had already pulled himself out of consideration for the Veterans Affairs posting.
In addition to opposing Jackson's nomination, Tester also opposed another recent Trump nominee, Mike Pompeo, to fill the Secretary of State vacancy left by the departure of Rex Tillerson. Pompeo's nomination was confirmed by the Senate and he has been sworn into office.