Who Is Jonathan Toebbe? Navy Engineer Accused of Selling Nuclear Submarine Secrets
A U.S. Navy engineer and his wife have been charged with espionage-related offenses after allegedly selling secret information about nuclear submarines to an undercover FBI agent posing as a foreign government representative.
Jonathan Toebbe, 42, placed memory cards containing sensitive information at prearranged "dead drop" sites, concealing the SD cards in a peanut butter sandwich and a chewing gum wrapper, the Department of Justice said.
He did so after agreeing to deals worth a combined $100,000 in cryptocurrency following exchanges, via encrypted email, with the fake representative.
Toebbe and his wife Diana Toebbe, 45, who is accused of being a lookout, were arrested in West Virginia on Saturday. FBI agents raided the couple's home, in Annapolis, Maryland, that same day, neighbors reported.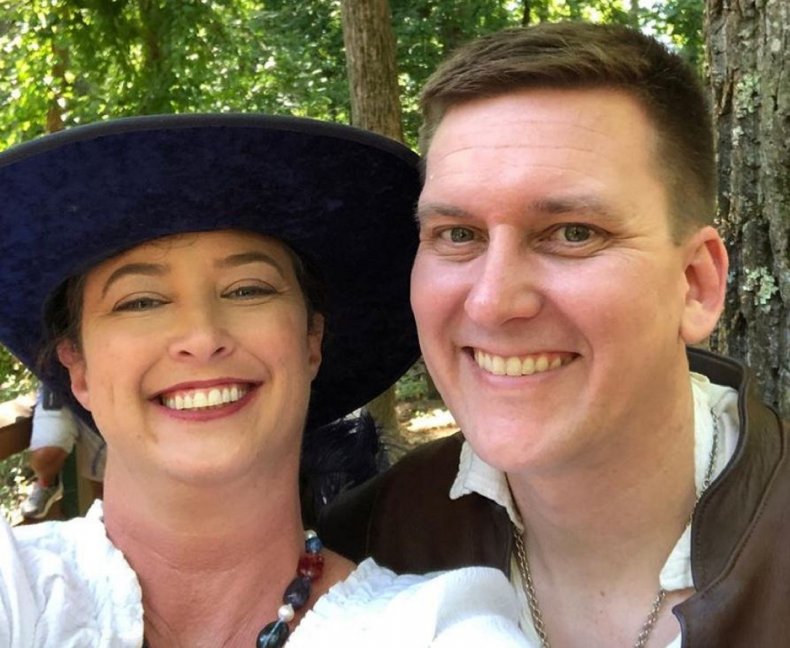 In a criminal complaint, first reported by The Washington Post, the DoJ alleged that on April 1, 2020, Jonathan Toebbe sent a package containing a "Restricted Data" sample to an individual he believed to be a foreign government representative.
He wrote he was interested in selling information on the nuclear propulsion system of Virginia-class nuclear submarines, the DOJ said. That technology has recently been at the center of a recent deal the U.S. and U.K. struck with Australia.
For several months, the affidavit said, Toebbe corresponded via encrypted email and arranged three drops.
In the first, Jonathan Toebbe placed a memory card inside a peanut butter sandwich at a prearranged location in exchange for $10,000 in cryptocurrency.
After receiving a second payment of $10,000, Toebbe is alleged to have sent a decryption key for the SD card, which contained secret data on submarine nuclear reactors.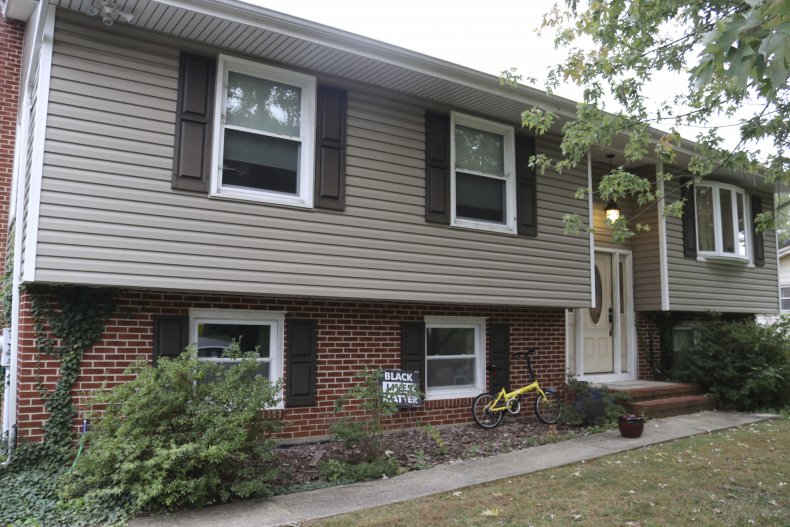 In the second drop on August 28, Jonathan Toebbe left another SD card concealed in a chewing gum package at a location in eastern Virginia.
After making a $70,000 cryptocurrency payment, the FBI received a decryption key for the card, which again contained secret submarine nuclear reactor data.
The FBI arrested Jonathan and Diana Toebbe on October 9, after he placed another SD card at a pre-arranged "dead drop" at a location in West Virginia.
Who Is Jonathan Toebbe?
Jonathan Toebbe is a U.S. Navy nuclear engineer, with high-level clearances in nuclear engineering.
He has worked for the U.S. government since 2012, specializing in naval nuclear propulsion, the FBI says.
He was been assigned to the Reactor Engineering Division of the U.S. Navy, responsible for reactor plant noise and vibration technology, and the Bettis Atomic Power Laboratory, a U.S. government-owned facility in Pittsburgh, Pennsylvania, that works on the design and development of nuclear power for the U.S. Navy.
Who Is Diana Toebbe?
The 45-year-old works as a humanities teacher at a private school in Maryland.
Following her arrest, her K-12 school employer said she had been suspended indefinitely.
The couple live in Annapolis and have two young children.