Who Is Josh Dobbs? Hannah Ann Sluss May Have Spoiled Peter Weber's 'Bachelor' Ending With NFL Player
Hannah Ann Sluss is still one of two contestants on Peter Weber's season of The Bachelor, but she may have suggested she's single... or dating someone else. Sluss was spotted with Josh Dobbs, quarterback of the NFL's Jacksonville Jaguars, in Knoxville, Tennessee, last weekend.
Photos from rendezvous surfaced on Reddit and Reality Steve last week, and claimed Sluss was seen "getting cozy" with Dobbs. In the photo, captured by a bystander, Dobbs has his arms around Sluss as they play a game of pool.
Sluss wasn't trying to hide that she was with Dobbs, it seemed. She also posted a video showing herself with Dobbs and Todd Kelly Jr., the University of Tennessee defensive back, to her Instagram, according to Knox News.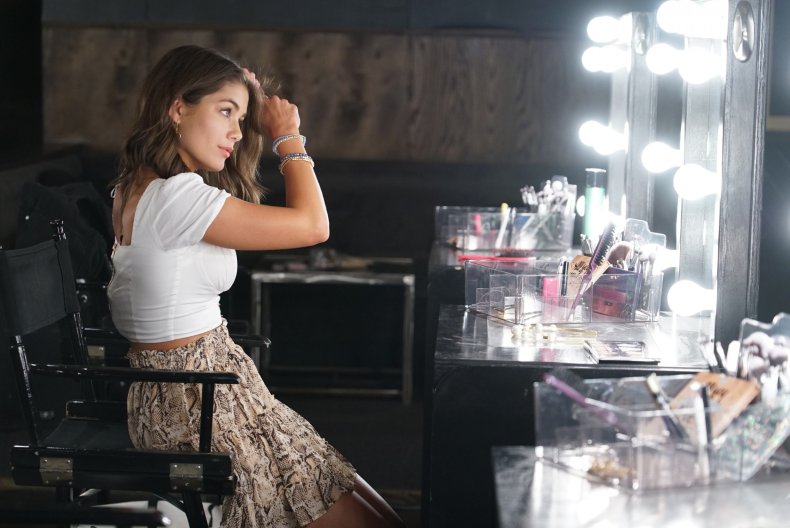 If Sluss ends up with Weber is still unknown based on the Bachelor season so far. All will be revealed Monday and Tuesday night in a two-night finale special. Spoilers have just begun to surface for what really happens at the end of Weber's season.
Reality Steve discussed the possible connection between Sluss and Dobbs, and share more rumors that claim the pair were intimate at the bar. "Now these are unconfirmed reports, but I kept hearing all night on Saturday that people said they were all over each other and making out," he wrote. "Like I said, unconfirmed reports and anyone can say that without providing any proof. Nobody ever did."
Both Dobbs and Sluss are from Tennessee, so it's very possible they're just old friends. Sluss is expected to be moving to California after an Instagram comment to Hannah Godwin stated she'd be moving closer to the former Bachelor contestant. Being on a Jacksonville team, that means during football season Dobbs likely lives in Florida.
Reddit comments claim Sluss may be ready to unveil a new relationship after appearing shady on Instagram. Some said she cropped Weber out of a rose ceremony photo, which could be a dig at him. "Did y'all see Hannah Ann's recent Instagram story? she cropped Peter out of the rose ceremony. lolol I think HA is being shady and... I'm not mad at it," wrote lolyoshi123.
Others applauded the possibility of Sluss dating someone new. "I don't blame her !!, it was clear as day peter was more into Madi," wrote ughasifff. "She deserves happiness and an NFL player."
Throughout the season, fans were torn on Sluss. Some liked the model from the start, while others mocked her profession and relationship with Weber. By the end of the season, though, Sluss became a favorite for many. Reddit comments continued to expand on the grown interest in Sluss, as well as investment in her happiness after the series.
"It's crazy to me how much my opinion has changed on Hannah Ann," wrote Meggie82461. "I fully am cheering for her now! Not to end up with Peter, but to live her best motherf****** life."