Who Is Joshua Adam Schulte? Ex-CIA Programmer Facing Child Porn Charges Is Suspect in Vault 7 Leak
Federal investigators suspect a former CIA employer is responsible for giving top-secret CIA documents to Wikileaks last year, resulting in the agency's biggest leak of classified information.
Joshua Adam Schulte, 30, was arrested last August—not for the leak, but on child pornography charges, after he was accused of taking photos of a "passed-out" friend as he sexually assaulted her on his bathroom floor.
On Tuesday, The Washington Post reported that officials also suspected Schulte had provided Wikileaks with massive amounts of data in the "Vault 7 Leak," which was published by the international organization last March.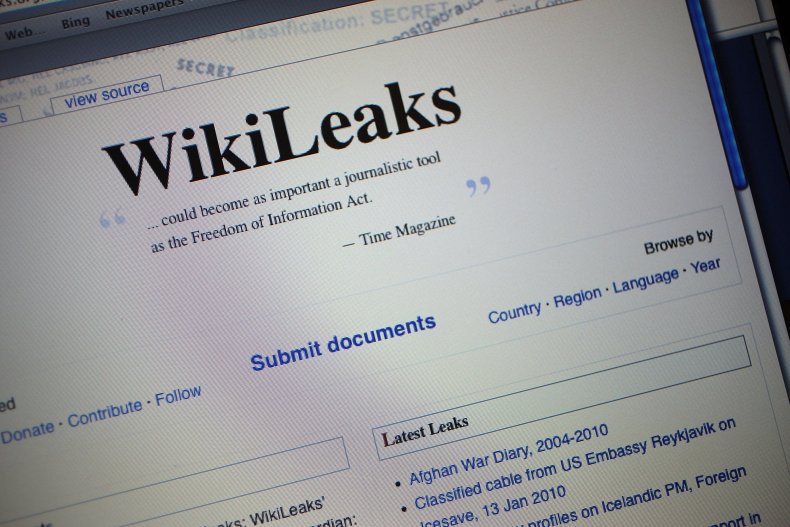 Following the greatest CIA loss of classified information on record, authorities raided Schulte's apartment in New York. The feds did not bring a case against the former staffer for the leaks, but they did charge him with possession of child pornography dating back to 2009.
Schulte's lawyer argued that many people could have accessed the encrypted computer server containing the explicit materials.
Authorities also found images on Schulte's phone of an unnamed woman being sexually assaulted while "passed out on the floor" of his bathroom. The photos were reportedly taken in April 2015 in Loudoun County, Virginia, and the woman was identified as a former roommate of Schulte's.
In October, the government revealed that an investigation by local authorities in Virginia—which included an interview with the victim who appeared in the images—led to Schulte being charged with one felony count of object sexual penetration and a misdemeanor count of unlawful creation of an image of another individual.
Although the victim was unconscious and unable to identify the perpetrator, prosecutors in Loudoun County said an analysis of Schulte's hands confirmed he was the person committing the assault.
"The victim remembers the night in question. It was one of the few nights that she passed out and didn't remember what occurred. She could also, apparently, identify the bathroom, which was the bathroom where she was staying as a roommate of Mr. Schulte's," a prosecutor said during a hearing in January.
Schulte was released from prison in September but detained again in December in relation to the Virginia charges. Prosecutors said that his crimes "show that the defendant is someone who will act out on his impulses and actually engage in sexually dangerous behavior."
According to The New York Times, Schulte's family spent most of their savings to pay his legal fees.
Schulte's lawyer did not respond to Newsweek's request for comment.