While President Donald Trump's stance on gun control is often called into question, it seems at least one of his family ties is intent on making his own position crystal clear.
Joshua Kushner, the younger brother of President Donald Trump's senior adviser and son-in-law, Jared Kushner, appears to be stepping out of his older sibling's shadow to join the fight for gun control.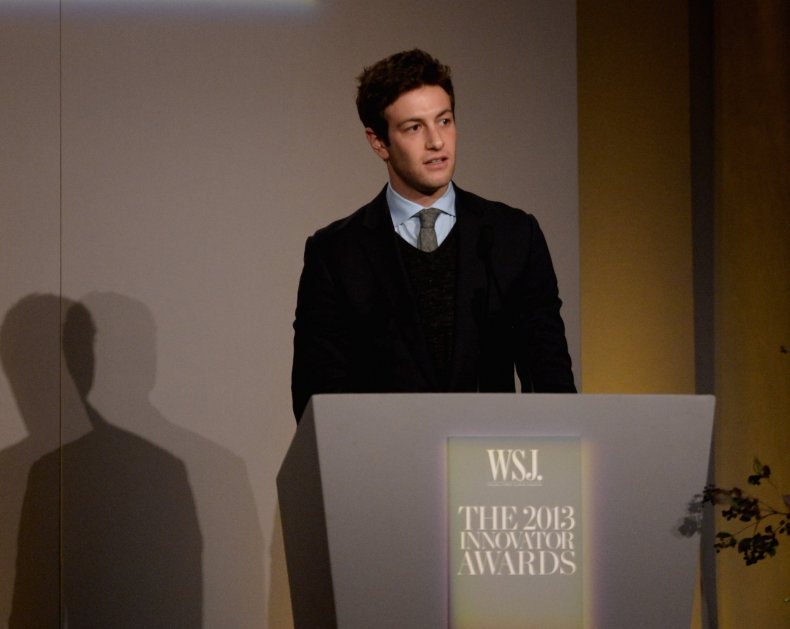 The 32-year-old businessman and investor had, until recently, managed to stay out of the spotlight. But on Saturday, he did not shy away from being seen at the March for Our Lives protest in Washington, D.C., where he posted a photo to Instagram of his girlfriend, American model Karlie Kloss, with a sign reading "Load minds, not guns."
Kushner, who co-founded a real estate technology firm called Cadre with his brother Jared, in addition to founding his own investment firm, Thrive Capital, and co-founding private health insurance company Oscar Health, also has shown he's willing to put his money where his mouth is.
Read more: Jared Kushner's brother donates to gun violence protest march, report says
Earlier this month, he donated $50,000 to the March for Our Lives campaign, which was organized as a call for gun control in the U.S. in the wake of the Parkland, Florida, school shooting that claimed the lives of 17 students and teachers on February 14.
He didn't vote for Trump
Despite his 37-year-old brother playing a key role in Trump's 2016 election campaign, Kushner refused to cast his ballot for the billionaire, according to Forbes. The fact that Jared is now senior adviser to the president has done little to change his feelings.
Kushner told the magazine: "It is no secret that liberal values have guided my life and that I have supported political leaders that share similar values."
While there is no mention of Trump on the businessman's social media pages, he regularly takes to retweeting posts from former President Barack Obama, including a message from the past world leader calling commonsense gun safety laws "long overdue."
Kushner also retweeted a similar statement from Obama in June 2016 in the wake of the Orlando nightclub shooting that saw 49 people killed and dozens of others injured, saying: "Gun violence requires more than moments of silence. It requires action. In failing that test, the Senate failed the American people."
The businessman was also present at the Woman's March on Washington, held the day after Trump's inauguration. Kushner reportedly told other marchers he was "observing" the demonstration, according to The Washingtonian.
Brotherly bond
Despite their political differences, Joshua and Jared have been said to share a close bond. If the younger sibling's liberal leanings have been a point of contention, it has only been behind closed doors.
Under 100 days into Trump's presidency, Kushner told Forbes in April that he and Jared "still speak every day." He also is known to have a close relationship with Ivanka Trump, Jared's wife, who serves as a special adviser to the president, her father.
Jared similarly told the magazine that he had "learned so much from watching Josh grow Thrive and observing how he thinks about investing," adding that he had applied much of those learnings to his own business and was "working to bring more of that type of innovative, private-sector thinking to the government as well."