Who Is Juanita Broaddrick? Bill Clinton's Rape Accusation Explained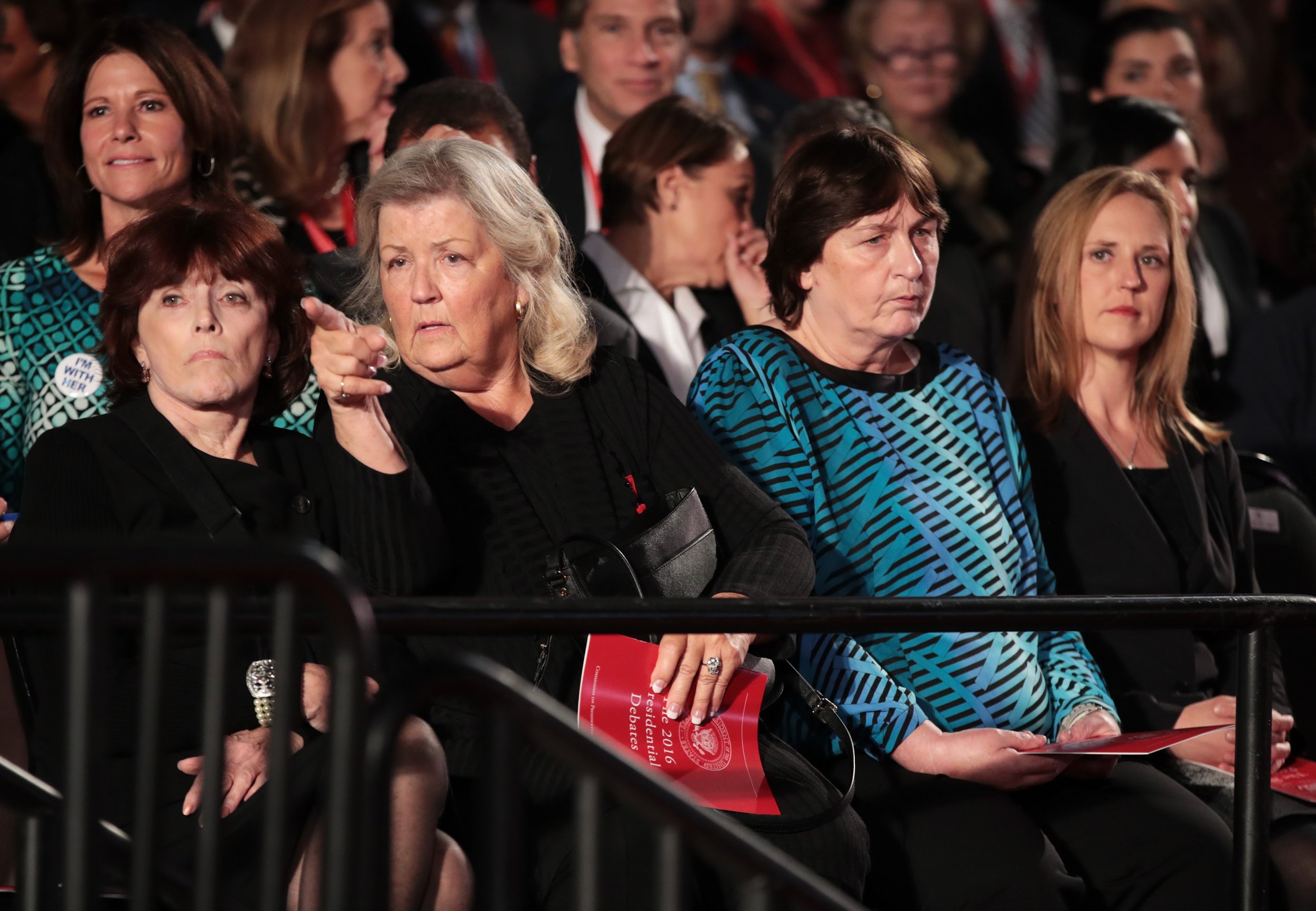 As the sexual assault allegations against Alabama Senate candidate Roy Moore continue to rise this week, they're carrying the tide of another political sex scandal that's getting a new wave of attention: The rape allegation against former President Bill Clinton by Juanita Broaddrick.
Broaddrick — who accused Clinton of rape in 1999 — is reminding people that she knows what it feels like to watch an accused rapist be elected to public office. Broaddrick said Clinton raped her when she was a 35-year-old volunteer on his Arkansas gubernatorial campaign, which the 42nd president denied.
Broaddrick's story reemerged after comedian Chelsea Handler tweeted Sunday, "Imagine being molested by an older man. Then that man denies ever doing it and then goes on and gets elected to United States Senate. What kind of message does that send to young girls everywhere? And men to all the men who abuse women?"
Broaddrick replied, "Yeah, @chelseahandler I can imagine. I was raped by the Arkansas AG who then becomes Governor & President and NBC held my interview explaining the rape until after his impeachment hearing. But I'm sure you don't want to go there."
Handler apologized Wednesday night for not knowing Broaddrick's story — which began when Clinton served as Arkansas Attorney General and was scheduled to meet Broaddrick at a hotel coffee shop in 1978. At the last minute, Clinton suggested they go to her hotel room to avoid reporters, Broaddrick told The Washington Post.
She agreed, and the two spent a few minutes talking by a window. Clinton pointed to an old jail that he promised to renovate if elected governor of Arkansas, then suddenly began kissing Broaddrick, she said. She resisted his advances, but Clinton allegedly pulled Broaddrick onto the bed and raped her. She told The Washington Post that she "did not scream because everything happened so quickly."
Broaddrick said her upper lip was bruised and swollen because Clinton bit it during the assault. "The last thing he said to me was, 'You better get some ice for that.' And he put on his sunglasses and walked out the door," she later said. A friend who stayed with Broaddrick at the hotel confirmed Broaddrick was "badly shaken" and had a swollen lip, which they iced. Her husband later told reporters that Broaddrick told him about the rape days after it happened — and years before she would go public with the account.
Broaddrick said that in 1991, Clinton asked for forgiveness and said he was a different man. Broaddrick told him to "go to hell." Clinton was never charged with a crime, and Broaddrick's allegations were never reported to authorities. The Clinton camp continues to deny the allegations, though they resurfaced during Hillary Clinton's 2016 White House bid when Donald Trump invited Broaddrick and other women accusing Bill Clinton of sexual misconduct to a presidential debate.
She said she regrets not exposing the rape during Clinton's successful 1992 presidential campaign, saying she thinks it "may have made a difference."
Two other women have accused Clinton of sexual misconduct. Former White House volunteer Kathleen Willey said Clinton groped her, and former Arkansas state worker Paula Jones said Clinton exposed himself to her and groped her. Jones's accusations led to the lawsuit that resulted in Clinton's 1999 impeachment for perjury and obstruction.