Who Is Judith Giuliani? Wife Walks Out on Former New York Mayor Rudy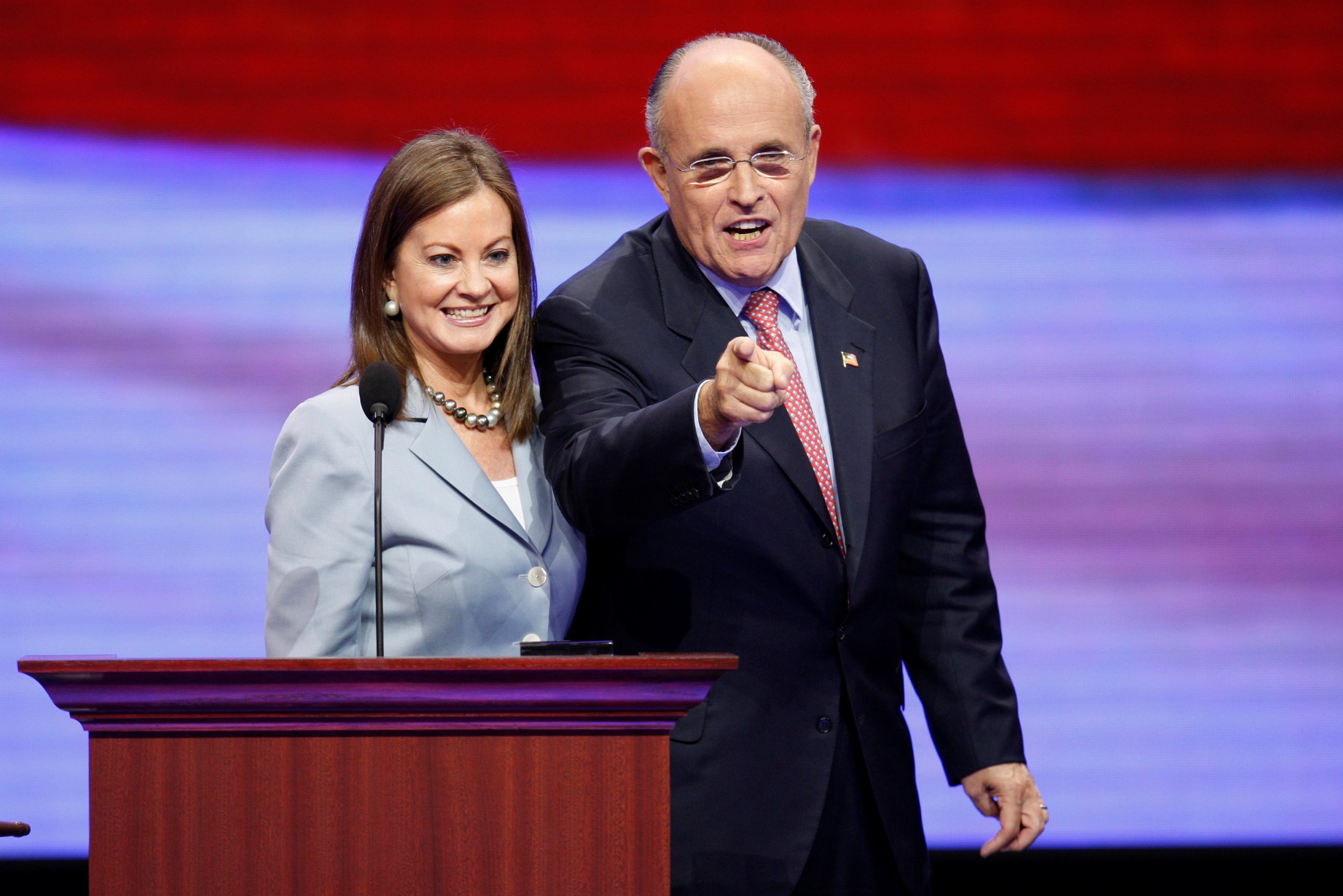 Rudy Giuliani's third wife Judith has filed for divorce from the former New York mayor, after 15 years of marriage.
Judith Giuliani, 63, filed a contested divorce in Manhattan Supreme Court on Wednesday, suggesting there may be a dispute between herself and her former husband over the pair's assets, which include several properties.
"It is with great sadness I can confirm that Judith and I are divorcing. We hope to do this as amicably as possible, and hope that people will respect the privacy of our children at this time," Rudy Giuliani, 73, told the New York Post.
"In these divorce situations, you cannot place blame, it is 50/50, there are problems on both sides. We will have to divide our properties in New York and Palm Beach," he added.
The pair married in 2003 at a wedding attended by Rudy's friend Donald Trump and officiated by his successor Michael Bloomberg. Rudy divorced his second wife Donna Hanover in 2002.
Announcing his separation from Hanover at a press conference in 2000, Rudy admitted he had engaged in an affair with Judith, then going by Judith Nathan, causing some controversy when he mentioned the new relationship as a factor in his divorce, USA Today reported.
It was several years before Rudy and Judith tied the knot, with Vera Wang designing Judith's wedding dress and commenting of the couple to People at the time: "They're just made for each other, that's what came through during the entire wedding."
But sources told Page Six that there had been disputes in the relationship, with the couple arguing behind closed doors.
The pair's divorce will be the third for both Rudy and Judith, who between them have three children—two from Rudy's previous marriages and one from her previous marriage.