Who Is Julius Jones? Execution of Oklahoma Inmate Controversy Explained
Julius Jones, a 41-year-old African American man from Oklahoma, faces potential execution this Thursday for the carjacking and killing of businessman Paul Howell. Over his nearly 20 years in custody, Jones has maintained his innocence for crimes the state ruled he committed at age 19.
According to Jones, he was framed by his high school friend Christopher Jordan who was a co-defendant in the case. Jordan testified that Jones shot Howell, earning him a plea deal that resulted in 15 years of prison for his role as the "getaway driver." He is now free.
In 2018, Jones' case garnered renewed attention after it was featured in the Viola Davis-led documentary series The Last Defense. In the episodes about Jones, filmmakers focused on evidence that they reported attorneys failed to present in court which could have implicated Jordan.
Since the documentary aired, celebrities including Kim Kardashian, Stephen Curry, and J. Cole have come out in support of Jones. A Change.org petition which argues Jones' innocence and asks that the state drop his sentence now has almost 6.5 million signatures. Advocates of Jones have since called on Oklahoma's Republican Governor Kevin Stitt to grant clemency.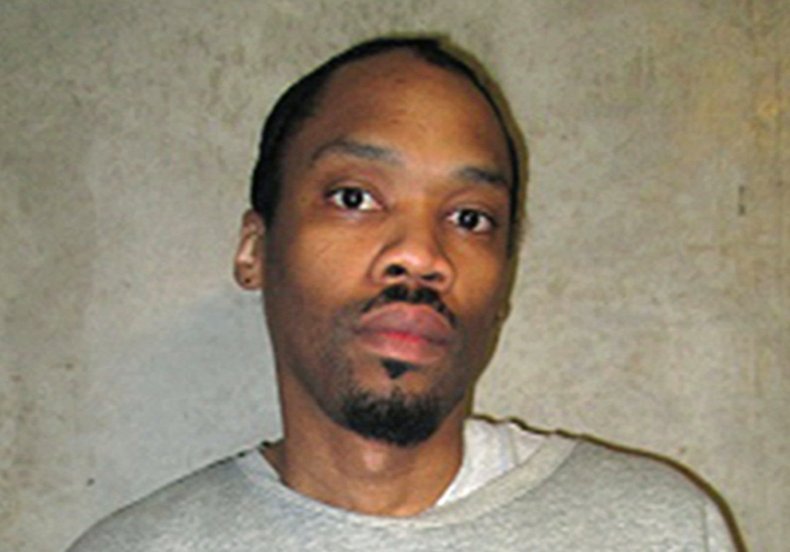 "I learned about Julius' story through Viola Davis' docuseries 'The Last Defense.' As a person of color and a person of faith, I knew that I couldn't stand by while an innocent man was killed," Cece Jones-Davis, founder of the Justice for Julius Coalition and the creator of the Change.org petition, wrote. "I am an Oklahoma taxpayer and the idea that my money will be used to kill Julius makes me sick...Please join me and demand justice for Julius."
In a September post titled "8 Facts About Julius Jones, Innocent on Death Row in Oklahoma," the Innocence Project, a nonprofit that aims to exonerate "innocent people," wrote that Jones was having dinner with his family at the time of the murder but that this alibi was not presented at the original trial.
The Innocence Project wrote that the description of the perpetrator, who was reported to have 1-2 inches of hair, did not match Jones who had a shaved head at the time. The organization added that Jordan admitted to three different men he had murdered the victim, with those statements being taken in sworn affidavits.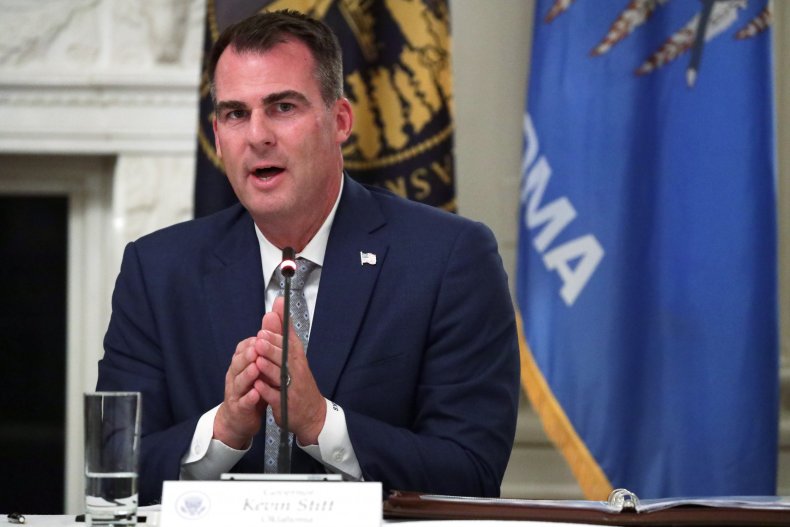 They also contend that the case was impacted by racial biases. The officer who arrested Jones called him the n-word and dared him to run, according to the Innocence Project, implying that he would then shoot him. Eleven of the 12 jurors in Jones' trial were white, and one reportedly made racist comments toward Jones.
Oklahoma Attorney General Mike Hunter remains firm that the conviction is sound. He wrote in July 2020 that the case revealed Jones had hidden the murder weapon wrapped in a red bandana in the attic space above his closet ceiling. An eyewitness testified that the shooter was wearing a red bandana at the time. A DNA profile on the bandana showed the probability of the DNA belonging to someone other than Jones to be one in 110 million African Americans, according to Hunter's statement.
Hunter also highlighted that after Howell's murder, Jones pleaded guilty to robbery with a firearm and unlawful possession of a firearm. The attorney general wrote that "substantial evidence linked Jones to the carjacking, which occurred just days before the instant offenses." A stolen Mercedes was found near Jones' apartment complex, and a key to the Mercedes was found in the Oldsmobile Cutlass "shared by Jones and co-defendant Christopher Jordan."
In wake of this renewed attention to the case, Oklahoma's Pardon and Parole Board voted 3-1 in favor of a recommendation to Governor Stitt asking he spare Jones' life and change his sentence to life in prison. Stitt has yet to make a commitment on the case, with Oklahoma newspaper Enid News & Eagle reporting that he is "deep in prayer" as he makes a decision.
Correction 11/18/21, 2:27 p.m. ET: This article was updated to reflect that Julius Jones' execution was to be held on Thursday.