Who is Kaalan Walker? 'Superfly' Actor Accused of Sexual Assault
Actor and rapper Kaalan Walker has been accused of sexually assaulting several women.
In 2018, the then 23-year-old Superfly actor was arrested and charged with nine counts of felony sexual assault and rape dating back to April 2016. Fifteen women have accused Walker of sexual abuse.
Because of COVID-19, Walker was released on reduced bail in March but the victims were never made aware.
He is accused of using social media to contact women under the guise of arranging a photo shoot. The women claim the actor then sexually assaulted them when they met up expecting him to be a photographer.
Walker's budding career was taking off before his arrest in 2018 and he had starred alongside Halle Berry in the 2017 film Kings. He also starred in the 2018 film Superfly and in the legal drama In Contempt the same year.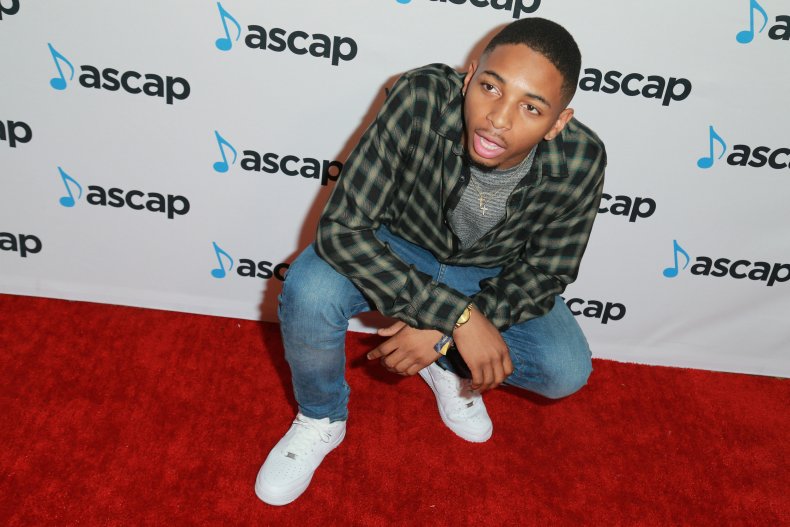 Rapping under the name KR, he spoke to Billboard in 2018 about battling depression, telling the publication: "I've almost ended my life on multiple occasions. I am still depressed sometimes. I am lonely; it's not all glitz and glamour behind the scenes. Depression is a real thing, but people are scared to admit their difficulties, faults, and sadness because they don't want to look weak."
Walker has denied the allegations and has taken to social media to say he is innocent.
"I am innocent until proven guilty," Walker said, in part, on social media. "Not guilty until proven innocent.. it's not cool. Just wait until my trial, y'all."
Singer Kehlani shared a series of tweets about Walker and showed support to the women who came forward.
"i apologize in advance if everything i'm going to be retweeting involves rape & assault, i am standing with the victims of a serial RAPIST who i knew personally to be aggressive, dangerous & twisted," she tweeted on March 6.
"he was released on bail & is back shooting photography of people (how he started assaulting folks in the first place, many of which were minors) and his case is still open and now his victims and their allies are being targeted and gaslit by him and his followers on social media. some are my FRIENDS. I STAND W YALL."
Walker responded by threatening to "expose" Kehlani's secrets. He claims the singer had an abortion that was an alleged child they had together—which she has denied.
Walker also suggested that A$AP Rocky "saved him" by bailing him out but the rapper has since distanced himself from the claim, tweeting: "HUH?? IDK THAT CLOWN AND I AINT BAIL OUT SHIT. STOP PLAYIN WIT ME."
If you have thoughts of suicide, confidential help is available for free at the National Suicide Prevention Lifeline. Call 1-800-273-8255. The line is available 24 hours every day.