Who Is Karen McDougal? Trump Accused of New Affair With Playboy Playmate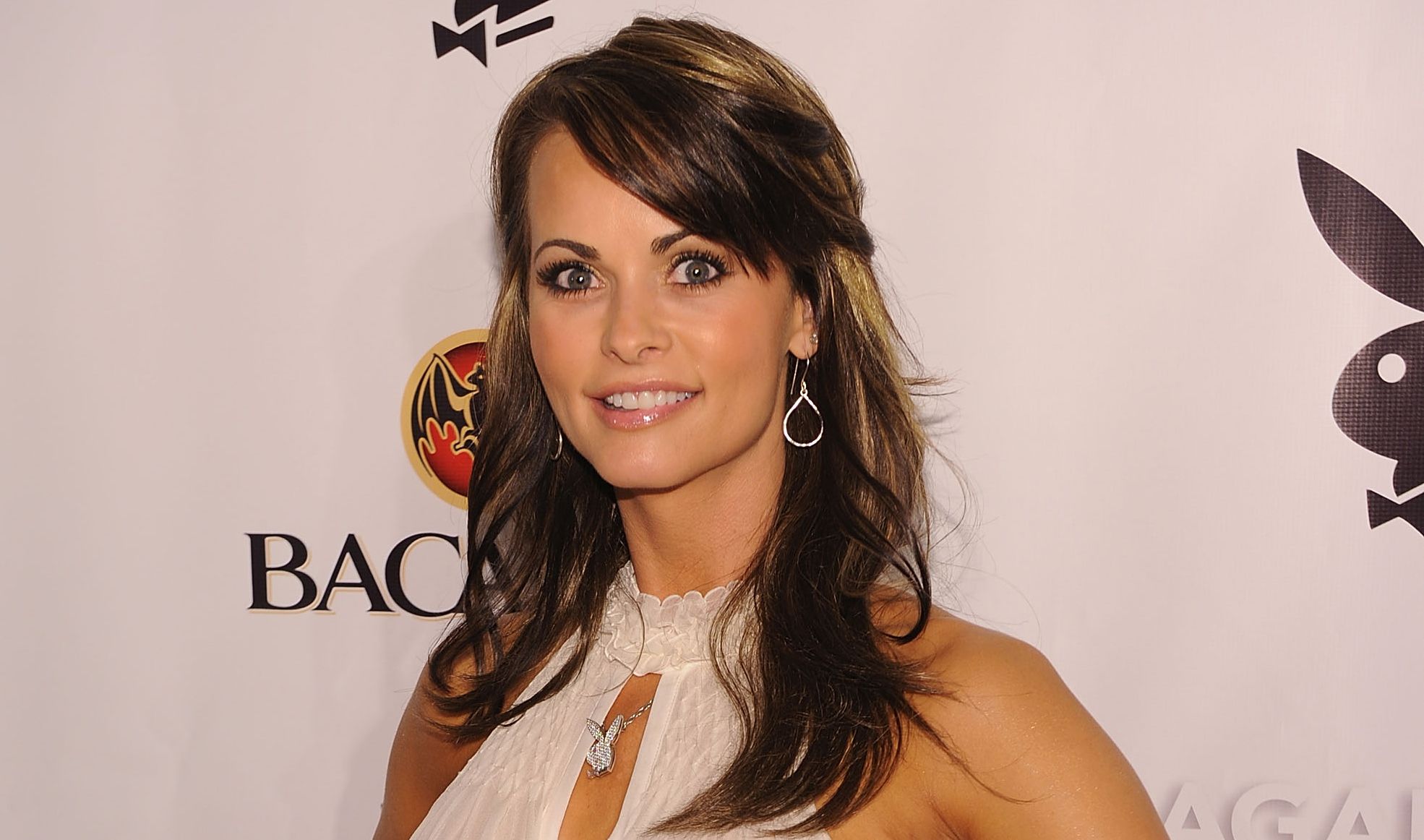 A former Playboy Playmate allegedly had an affair with Donald Trump after meeting him at a pool party in 2006 hosted by Playboy magazine's former publisher Hugh Hefner.
Trump was at the Playboy Mansion in Los Angeles that June filming an episode of The Apprentice.
The New Yorker obtained an eight-page document written by former Playmate Karen McDougal in which she wrote that Trump "immediately took a liking to me, kept talking to me—telling me how beautiful I was, etc. It was so obvious that a Playmate Promotions exec said, 'Wow, he was all over you—I think you could be his next wife.'"
McDougal confirmed to journalist Ronan Farrow, who last year broke stories about sexual assault allegedly committed by movie mogul Harvey Weinstein, that she wrote the handwritten notes. The document was given to The New Yorker by McDougal's friend John Crawford.
According to McDougal's account, Trump asked for her number at the pool party and the two began talking regularly on the phone. McDougal wrote they soon met at the Beverly Hills Hotel for dinner in a private bungalow.
"We talked for a couple hours—then, it was 'ON'! We got naked + had sex," she wrote. After, Trump offered her money. "I looked at him (+ felt sad) + said, 'No thanks—I'm not 'that girl.' I slept w/you because I like you—NOT for money'—He told me 'you are special.'"
In 2001, McDougal was named runner-up, behind Pamela Anderson, as the sexiest Playmate of the 1990s. She was named Playmate of the Year in 1998.
The relationship McDougal recounts took place a short time after Trump's third wife and future first lady Melania Trump gave birth to Barron Trump, President Donald Trump's youngest son, who was born March 20, 2006. Donald and Melania Trump married in January 2005.
Read more: Melania Trump started following Barack Obama on Twitter before Stormy Daniels controversy
The White House did not immediately respond to Newsweek 's request for comment.
"This is an old story that is just more fake news," a West Wing spokesperson told The New Yorker. "The president says he never had a relationship with McDougal."
McDougal told Farrow that her story was bought on November 4 by the National Enquirer 's publisher American Media, Inc. for $150,000, which prevented her discussing it further.
"At this point, I feel I can't talk about anything without getting into trouble, because I don't know what I'm allowed to talk about," McDougal said. "I'm afraid to even mention his name."
She said the contract she signed with the company "took my rights away." The story did not appear in the Enquirer.
Allegations about McDougal's relationship with Trump follow his personal lawyer Michael Cohen's claim this week that he paid porn star Stephanie Clifford, who goes by the stage name Stormy Daniels, $130,000 before the 2016 election to prevent her from sharing a similar story.
Cohen told The New York Times on Tuesday that he paid Clifford out of his own pocket.
"Neither the Trump Organization nor the Trump campaign was a party to the transaction with Ms. Clifford," Cohen said. "Neither reimbursed me for the payment, either directly or indirectly."
On Wednesday, InTouch magazine published a full transcript of a 2011 interview with Clifford in which she described having sex with Trump in July 2006 and said she could describe the president's "junk perfectly." The magazine said Clifford passed a polygraph test and so did her ex-husband and a good friend who corroborated her account.
Clifford alleges that she met Trump at a celebrity golf tournament in Lake Tahoe, Nevada. In her letter, McDougal wrote that she met with Trump at the event as well as after they had started their affair.
After nine months, McDougal ended the affair in 2007.
"She couldn't look at herself in the mirror anymore," Crawford said, noting she had feelings of guilt.