Who Is Katie Walsh? Former Trump Deputy Chief of Staff Was Only 'Pro' in White House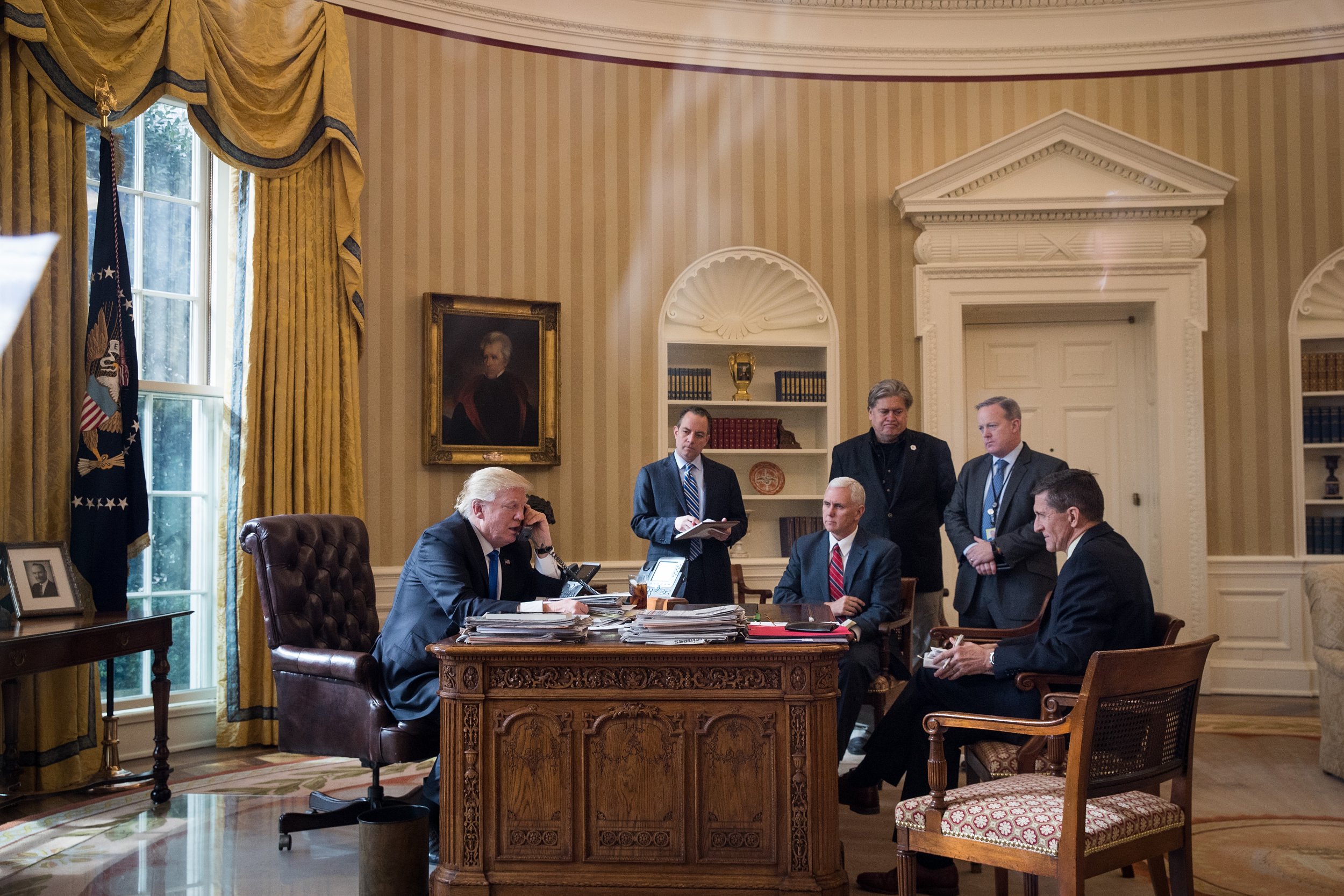 Chaos may reign in President Donald Trump's White House, but, for a brief time, Trump had a deputy chief of staff who was determined to rein it in: Katie Walsh, one of the few people on Trump's team with robust political experience.
In his new tell-all book Fire and Fury, author Michael Wolff describes Walsh—who previously served as chief of staff to former Republican National Committee Chairman Reince Priebus—as "a fine example of the many political professionals in whom competence and organizational skills transcend ideology."
Walsh got her start in politics when she served as the finance director's assistant on former Senator Fred Thompson's (R-Tenn.) 2008 presidential campaign. The year before, she had graduated from George Washington University with finance and marketing degrees, according to the Hill. Walsh had been involved in political organizing on campus, canvassing for former Missouri Governor Matt Blunt, putting out yard signs for his 2004 gubernatorial campaign. From then on, she earned a reputation for her resolve and efficiency.
But Walsh told Wolff that in the White House she had been given an impossible task, which was managing a president who wouldn't accept anyone else's guidance or expertise, all while balancing the power dynamics among the three men closest to him: Priebus, Steve Bannon and Jared Kushner. Figuring out how to get through to the president, Wolff quoted Walsh as saying in the excerpt obtained by New Yorkmagazine, was like "trying to figure out what a child wants"—and with Priebus, Bannon and Kushner always butting heads, it was difficult to get anything done.
"To Walsh, the proud political pro, the chaos, the rivalries, and the president's own lack of focus were simply incomprehensible," Wolff wrote.
Walsh was especially taken aback when, six weeks into Trump's presidency, Kushner couldn't answer what she thought was a simple request: "Just give me three things the president wants to focus on," she apparently asked Kushner at the time. "What are the three priorities of this White House?"
When Kushner couldn't come up with anything, he reportedly told Walsh, "We should probably have that conversation."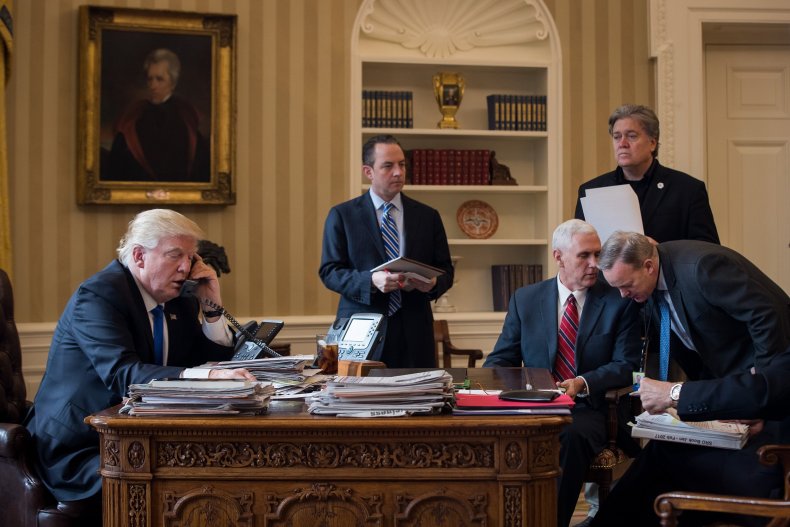 In another excerpt from the book, published on Thursday by the Hollywood Reporter, Wolff recounted the moment when Walsh quit on March 30 after the administration and the GOP's latest failure to pass health care legislation that would have delivered on Trump's promise to repeal and replace the Affordable Care Act.
"Couldn't take it anymore," Wolff wrote of Walsh. "Nutso. To lose your deputy chief of staff at the get-go would be a sign of crisis in any other administration, but inside an obviously exploding one it was hardly noticed."
Walsh is now counted among the ranks of multiple other former members of the Trump administration who left or were forced out by the president, like Priebus, Bannon, former press secretary Sean Spicer and former national security adviser Michael Flynn.
Following her departure, Walsh pivoted to working for America First Policies, a pro-Trump group formed just after the president's inauguration aimed at promoting his agenda. Priebus worried that the organization wasn't getting enough air time on television. "It was abundantly clear we didn't have air cover," Priebus told The Washington Post in March. "No one can fix this problem better than Katie Walsh."
Walsh's then-fiance Mike Shields, a former top aide at the RNC, whom she married in September, had also tweeted out the news at the time. According to their wedding website, the two met when Shields first started at the RNC, but they didn't become closer until they worked together on the 2014 election cycle.
Since her time in the White House, Walsh has returned to the RNC as senior data and digital adviser. She got Trump's blessing for the move, according to Politico, which reported that the decision was made after a "final sign-off from the White House."
Walsh did not immediately respond to requests for comment.