Who Is The Father of Kehlani's Baby? Singer Reveals She's Having a Daughter with Her Best Friend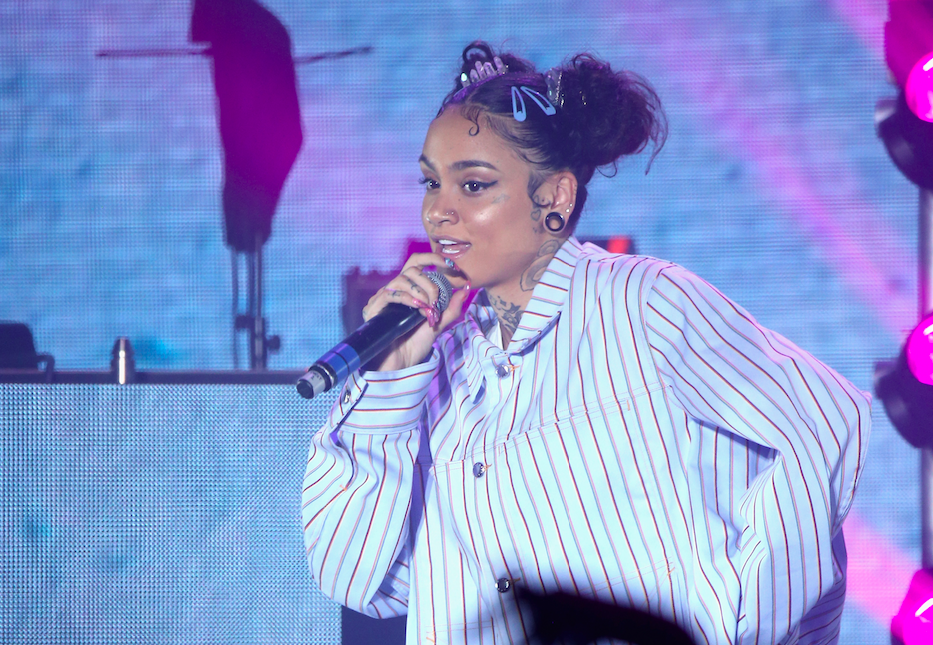 Kehlani took to social media Friday to reveal some exciting news: She's expecting a baby girl. The singer is four months pregnant and tweeted the father of the baby is one of her best friends.
"i have a daughter. me. i. me! kehlani! i have a mini on the way. my partner is my best friend and quite frankly the only man on earth i trust. we are SO READY FOR U MIJA!!!!!!!!!" she tweeted. "the decision to share this with the world was a tough one, but i really want to experience the freedom and joy any normal pregnant person feels. i don't want to hide. i want to walk around belly out everywhere. ME AND MY SHORTY OUT HERE!"
Kehlani was relieved to share the news. "whew that was hard as hell. but i feel kinda FREEEEEEEEE," she said. "oh baby there is so much more love than hate! and even then the hate is more so confusion from people who just truly don't want to understand. i've let the internet take away some of my best years and that won't ever happen again. we are so good over here!!!"
Kehlani, 23, explained hiding her baby bump was getting hard to do. "I've always been very open with you all about my personal adventures & accomplishments… this was the HARDEST to hide," she said.
Becoming a month has been a dream come true. "If you know me, you know i've dreamt about motherhood since i was very young. when asked what my goals are, it's always the idea of a big healthy happy family & whatever comes along is a plus," the "Honey" singer wrote.
She didn't directly identify the child's father. "I am so honored to be given this gift by spirit, creator, and an amazing partner whom i trust with my body and life after a very traumatic experience that had me afraid of interacting with men as a whole for what i was sure would be forever (i'll tell that story when it's time)," Kehlani said.
Within an hour of the post going live, the Instagram picture was liked more than 1 million times. Fans can expect to see more updates from the star in the future, too.
"I am happy to document this journey and feel the freedom any pregnant person should. i'm looking forward to sharing my little world with you all… my partnership with my very best friend, our journey of conception, my choice for a natural home birth with my AMAZING midwives at @parteramidwifery and eventually… the little pumpkin!" she said.