Who Is Kelley Flanagan? Meet Peter Weber's Front Runner Who He Knew Before Filming 'The Bachelor'
There are a few leading ladies on Peter Weber's season of The Bachelor, but one may already have a leg up on the competition.
Someone from Weber's past showed up this season: Kelley Flanagan. While Flanagan and Weber don't have a long-standing relationship, they did meet in real life shortly before the series began filming.
Flanagan is a 27-year-old lawyer who lives in Chicago. According to her Instagram, she loves to travel and cook. She's shared a handful of photos from Weber's season already, including a shot of herself and Weber in a car with a loving caption. "Let's take a flight of a lifetime because I'm feeling a strong connection," she said, tagging Weber.
Much of Flanagan's social media is dedicated to photos from her travels.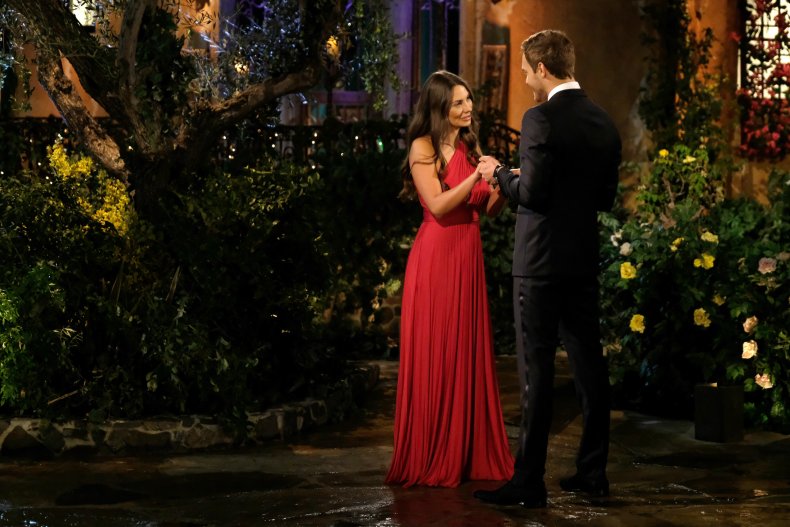 In the premiere episode, which aired on January 6, Flanagan explained she met Weber in the lobby of a hotel while attending a friend's wedding. Weber was not a guest at the wedding, but was there attending a reunion. The extent of their encounter is unknown, though it appears the two spent some time together.
During the opening night cocktail party on The Bachelor, Weber and Flanagan danced together. Weber responded by acknowledging that Flanagan still remembered the dance moves.
Later in the opening episode, Flanagan won some extra time with Weber. During a group date, Flanagan made the controversial decision to ignore the rules of an obstacle course to win. While another contestant rode a bike between cones, as the obstacle course instructed, Flanagan ignored the route and rode her bike directly to Weber.
Both fans and the women on the show claimed Flanagan cheated, though she was still awarded some private time with the bachelor. Despite her cheating, Flanagan was given the group date rose by Weber and remains safe for this week's competition.
Flanagan isn't the only frontrunner this season. An early favorite of Weber's seems to be model Hannah Ann Sluss. Sluss was given the first impression rose in the opening episode, despite being the center of some early Bachelor drama. Sluss asked to steal Weber from a handful of conversations, which angered many of the women. By the end of the night, Sluss had spoken to Weber more than three times, while some women didn't talk to him at all.
Another that Weber seemingly has his eye on is Madison Prewett, who was given the first one-on-one date.