Who Is Kelli Ward? Arizona GOP Senate Candidate Is Very Pro-Trump, Criticized John McCain
Republican Arizona Senate candidate Kelli Ward made national news last week for speculating publicly that the late Senator John McCain had timed his announcement that he would end medical treatment for brain cancer to hurt her campaign.
On Saturday a Ward staff member took to Facebook to muse on whether the McCain announcement was meant "to take media attention off her campaign." Ward, who launched a bus tour on the day of McCain's statement, replied to the post in agreement
"I think they wanted to have a particular narrative that they hope is negative to me," she wrote.
McCain died the next day.
Ward, who is campaigning for the seat Republican Senator Jeff Flake is vacating, has long angled herself as a McCain opponent. When the McCain camp announced he had been diagnosed with an aggressive form of brain cancer last year, Ward said in an interview with an Indiana radio station that she would "advise him to step away [from his role in the Senate] as quickly as possible, so that the business of the country and the business of Arizona being represented at the federal level can move forward." When asked if she could be a replacement, she said "Well, you know, I certainly hope so."
Ward unsuccessfully ran against McCain for the Senate in 2016. During that campaign, she suggested in a Politico interview that McCain, then 79, was too old to run and might die in office. Before she ran for Senate, Ward served as an Arizona state senator.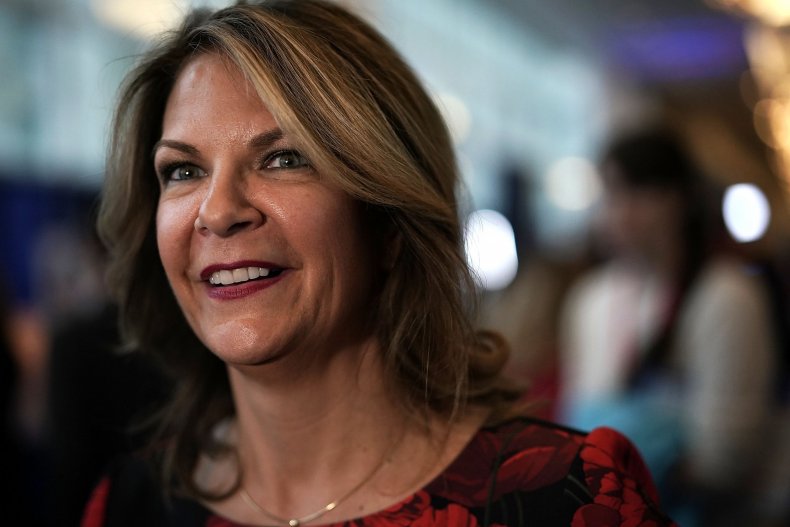 Ward, who will face off against Representative Martha McSally, the front-runner, and controversial former Maricopa County Sheriff Joe Arpaio in Tuesday's Republican primary, aligns herself with the far-right and echoes President Donald Trump's hardline views on topics like immigration.
"Leadership in Washington will pass a budget without funding for the wall if we let them," she said at a recent campaign event in Phoenix. Later, she told reporters that "Around Arizona, everywhere I go, whether people are registered as Democrats, independents or Republicans, they want our border secure."
The people of Arizona, she said, "want to stop the cartels coming through our communities. They want to stop the opioids coming in and killing people. They want to stop the gang activity. This is a unifying issue, and I am proud to be working with our president in order to get the mission done."
As for her comments on McCain, Ward took a page from the Trump handbook in her response to criticism. "The Left is hateful, foul-mouthed, and easily misled," she wrote. "Please take note of the trolling comments by people who buy into #FakeNews & political smears—or maybe they don't—it could be that they just like any excuse to bully and attack," she wrote on Facebook.
Recent polls, which were published before Ward's McCain comments, showed McSally with a 20-point lead over Ward.
President Trump has not endorsed Ward and has tweeted positively about McSally.