Who is Kelly Cutrone? 'Hills' Star Says Russell Simmons Tried to Rape Her As Hip-Hop Mogul Denies Other Allegations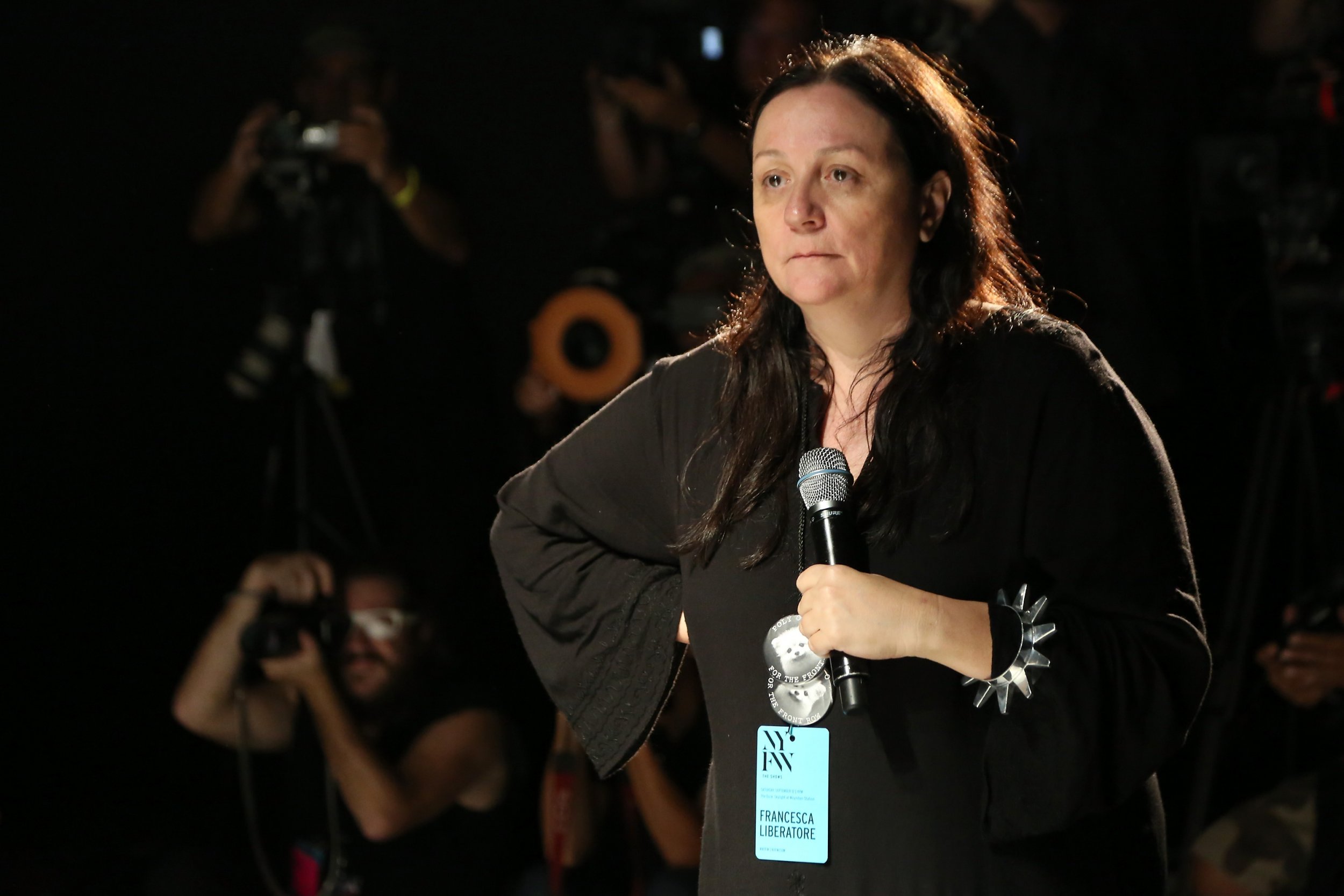 Kelly Cutrone, a high-powered PR pro and former star of MTV's The Hills, accused hip-hop mogul Russell Simmons of attempting to rape her.
Speaking to Page Six in an article published Thursday evening, Cutrone said she came forward to tell her story after Simmons denied multiple allegations of sexual assault and rape and co-opted the hashtag #MeToo by posting #NotMe.
"The #NotMe thing? I'm going to do a #YeahYou. F--k you," Cutrone told Page Six, referencing Simmons, who famously started the music label Def Jam.
Cutrone claimed Simmons attempted to rape her in 1991 when she was 26 after the two ran into one another at a party. She said she declined an invitation to his apartment, but Simmons took them to his empty apartment regardless under the guise that he had to stop in to see a friend.
Get your unlimited Newsweek trial >
"He pushed me into his apartment and then he threw me down on the floor and literally tried to grab ... take my clothes off of me," Cutrone told Page Six. "And I started kicking him really, really hard, screaming, telling him to get the f--k off of me. And that I would have him killed if he ever f--king laid a hand on me. ... I actually think I told him I would call Page Six! I was a publicist! I think I told him I would call Page Six and have him murdered."
Cutrone added that for years when people would ask at events if she knew Simmons, she would respond, "Yes, I know Russell—he tried to rape me."
Page Six reported that Simmons did not address Cutrone's allegations directly, but he did provide a statement. "I vehemently deny all these allegations," he said in the statement. "These horrific accusations have shocked me to my core and all of my relations have been consensual."
Get your unlimited Newsweek trial >
Along with Cutrone, number of women have accused Simmons of improper sexual conduct, including three women who alleged in a New York Times report that Simmons raped them. Soon after, he posted the #NotMe hashtag and a defense to Instagram.
In November, model Keri Claussen Khalighi was the first to come forward and accuse Simmons of assault. Soon after, writer Jenny Lumet accused Simmons in a Hollywood Reporter piece of sexually violating her, which led to the hip-hop mogul to stepping away from his business empire.
The latest accuser, Cutrone, is a high-powered fashion publicist who founded the company People's Revolution. She was also Lauren Conrad's boss on the MTV show The Hills and served as a judge on America's Next Top Model. Cutrone has a reputation for being outspoken and straightforward, both on TV and in real life.
In a 2014 interview, Racked asked Cutrone if TV showed who she really was.
"I know that my career's been studied in PR classes around the country," she said. "Do some people like my persona? Yes. Do some people hate it? Yes. Do I really care? No. I was already a big girl by then, and I'm very, very, very focused. I don't really care what people think. I do think that women in particular are treated super harshly. If you called other groups derogatory names the way people speak about successful women, you'd be shut down."
Who is Kelly Cutrone? 'Hills' Star Says Russell Simmons Tried to Rape Her As Hip-Hop Mogul Denies Other Allegations | Culture