Who Is Kevin Jansen Neal? California School Shooter Was Another Angry White Man With a Record of Violence Against Women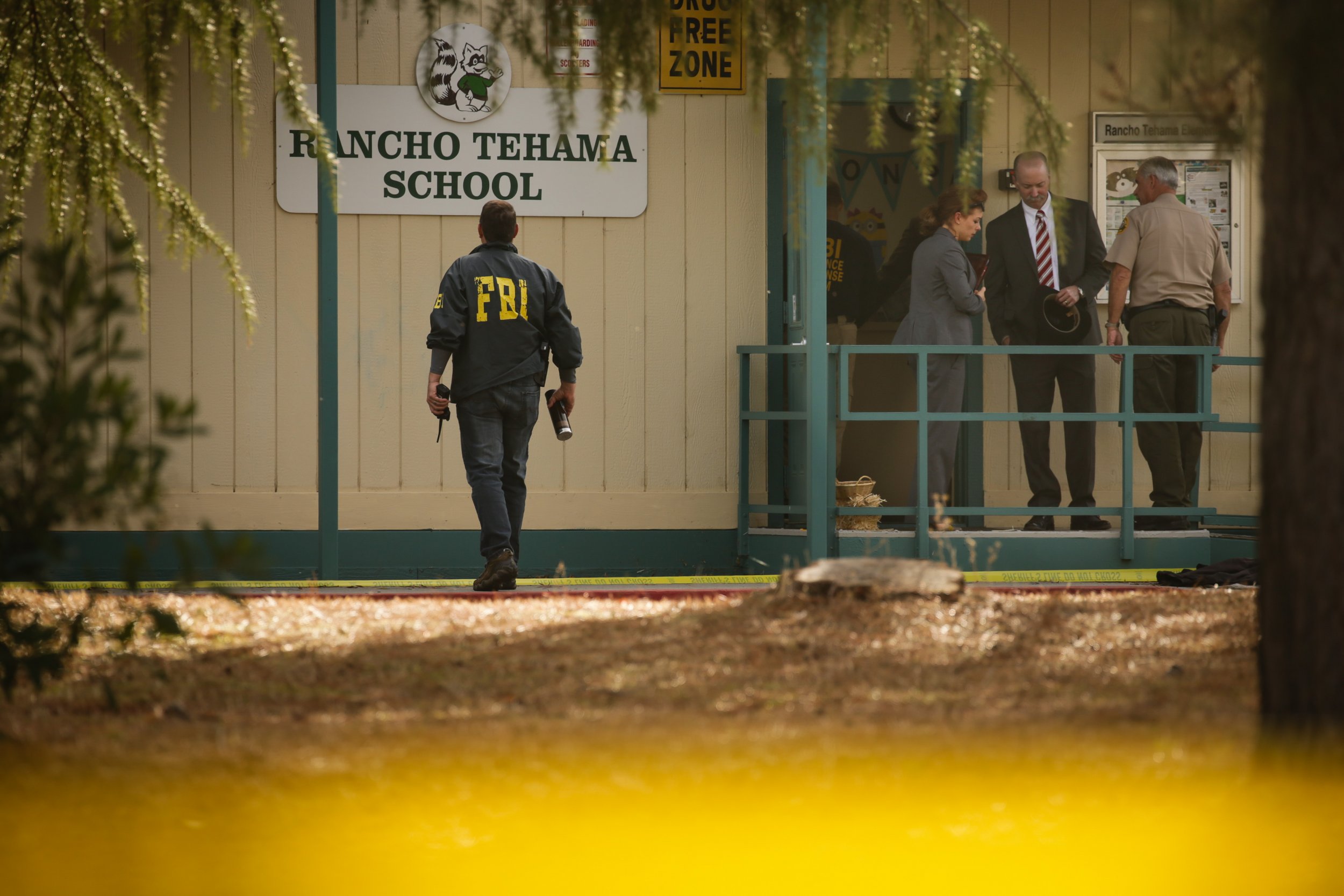 The gunman who killed four in a sprawling rampage Tuesday before being fatally shot by police was about to go on trial for stabbing and robbing women in his Northern California community.
Kevin Jansen Neal, 43, was charged with assault in January. Little is known about the incident, except that Neal was charged with assault for shooting at two female neighbors through a wooden fence while they were walking. Neal then "jumped the fence, confronted the women, stabbed one and took a cellphone from the other," Tehama County District Attorney Gregg Cohen told Red Bluff Daily News. Authorities said one of the four individuals killed Tuesday was a female previously targeted by Neal in his neighborhood.
Neal, 43, was arrested again in February for assault with a deadly weapon, battery, crimes against an elder or dependent adult and discharging his firearm with gross negligence, among other charges outlined in Red Bluff Police Department logs. Neal was scheduled to stand trial on January 11, 2018, for the assault against the neighborhood women, with trials beginning in December.
Police said he owned an AR-15 Bushmaster rifle, but it's unknown if he used the same gun during the Tuesday shooting. A semi-automatic rifle and two handguns were found with the shooter, who was killed by police forces in the Rancho Tehama Reserve community. He wore a military-style assault vest designed to store additional ammunition, police said.
The Tuesday shooting started around 8 a.m. after a long-standing neighborhood dispute turned violent near Neal's house, where he killed two neighbors and stole a car. He then started driving, shooting targets seemingly at random before trying to enter a school, which was already on lockdown.
Neal reportedly gave up trying to enter the school and instead shot through classroom windows. He ultimately injured two children, but no students were killed. The shooting ended when police officers rammed into the stolen vehicle he was driving, shot him and killed him, reported The Sacramento Bee.
The gunman's sister, Sheridan Orr, told the Associated Press that her brother had struggled with mental illness and had a violent temper. She said Neal had "no business" owning firearms.
Tuesday's shooting follows an attack on November 5, when gunman Devin P. Kelley killed 26 people at a Baptist church in Sutherland Springs, Texas. Kelley had escaped from a mental health facility years before his assault on a small-town church—and he had made threats that he would kill.