Who is Kevin Samuels? Controversial YouTuber Rushed to ER With Chest Pain
Kevin Samuels, a controversial YouTuber, was rushed to the hospital Thursday night after being found unresponsive in his apartment shortly after complaining of chest pain.
The Atlanta Police Department said that officers responded to a call on Thursday "regarding a person injured" and discovered Samuels unresponsive on the floor of his apartment.
A woman staying with Samuels in his apartment told police he had complained of chest pain and fell on top of her. He was rushed to the emergency room Thursday.
Reports that Samuels passed away began to flood social media on Friday, and Samuels' mother, Beverly Samuels-Burch, confirmed to NBC News that her son had passed away. However, the Fulton County Medical Examiner's Office told Newsweek that they could neither confirm nor deny that information at this time.
Samuels, who is approximately 57 years old, is known for his controversial takes on lifestyle and relationships and has called himself an image consultant. Samuels has previously been called out for some of his views, which some argue are a direct attack on Black women, and his YouTube channel has 1.43 million subscribers.
Samuels previously sparked outrage in a video in April when he said, "If you have made it to 35 and you are unmarried, you are a leftover woman."
"You are what is left," he continued. "Men know that there is likely something wrong with you. Whether you want to hear it or not, I'm going to go there with you. I'm telling you the truth that you don't want to hear. Men know that there is likely something wrong with you—that you can not be an adjustable six or higher—something is wrong with you."
Despite Samuels' alleged death being unconfirmed, users on Twitter shared the information and reflected on Samuels' views.
Journalist Ernest Owens wrote on Friday, "Kevin Samuels has made a career off of shamelessly disgracing Black women for profit. He emboldened the most toxic individuals to project tired and harmful narratives about Black women. Dead or alive, what a disgraceful life to live. That's all I've got for that misogynist."
Author Frederick Joseph took to Twitter as well, saying, "Kevin Samuels didn't just practice aspects of misogyny, he legitimately hated Black women. The way he would speak about them, didn't just normalize misogynoir in his life, his platform helped normalize it for hundreds of thousands of people."
Samuels' mother stated that she learned of her son's death on social media.
"That was a terrible thing for social media to put that out. I didn't even know. I hadn't even been notified," she said on Friday. "All I'm doing is requesting that people pray for us."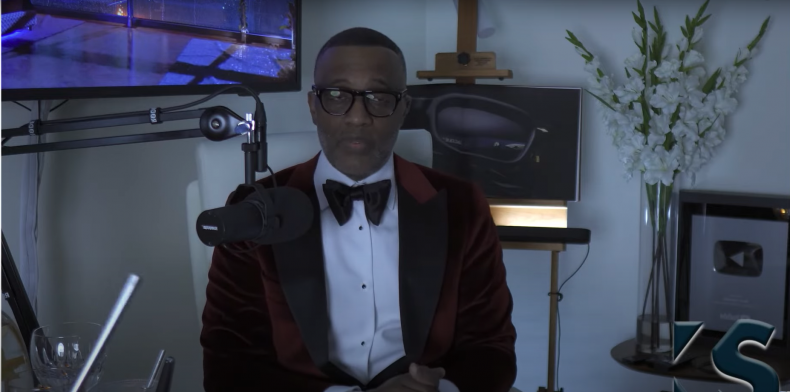 Correction (05/06/22, 1:19 PM:) A previous version of this article used a photo of Atlanta Police Chief Rodney Bryant. This was an egregious error on the part of Newsweek as Bryant has no connection to Kevin Samuels. The photo has been changed to a screen capture of Samuels from one of his YouTube videos.