Who is Kevin Sweeney? Pentagon Chief of Staff Resigns Days After Mattis' Departure
U.S. Department of Defense chief of staff Rear Adm. Kevin Sweeney has resigned, just days after former Secretary of Defense James Mattis left the agency.
Sweeney's decision to step down as Chief of Staff to the Secretary of Defense was announced in a statement posted to the Department of Defense's website on Saturday.
"After two years in the Pentagon, I've decided the time is right to return to the private sector," Sweeney said. "It has been an honor to serve again alongside the men and women of the Department of Defense."
Sweeney did not give any further information as to the reason for his resignation. He served Mattis, who resigned from his post last month.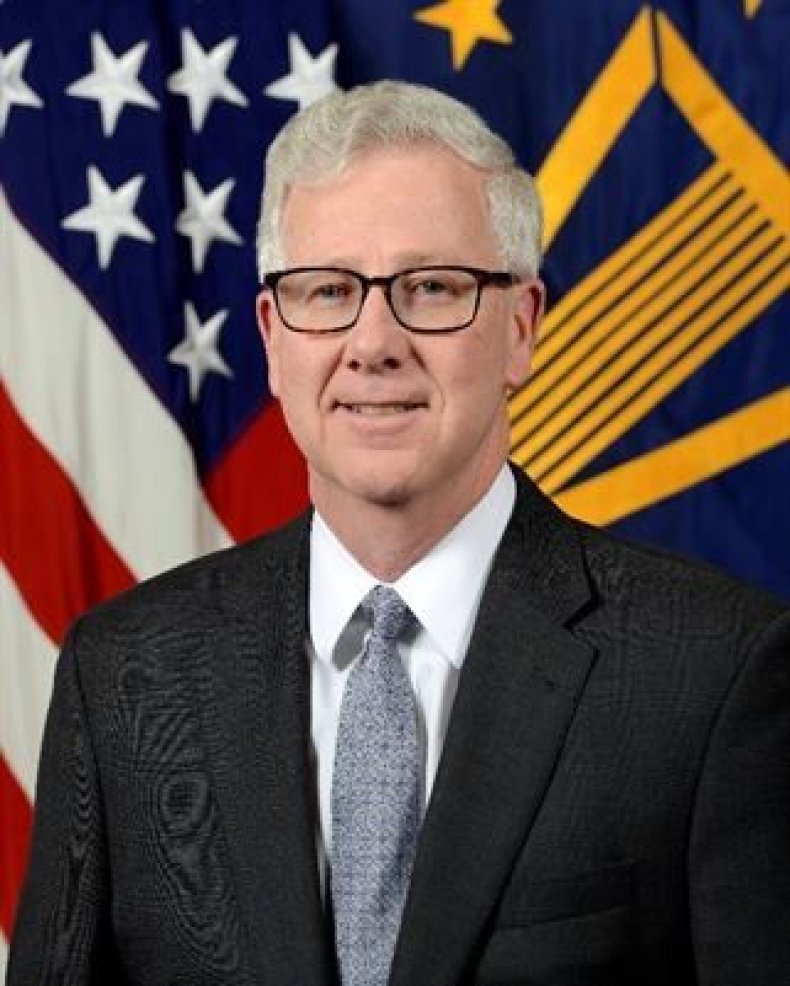 Another of Mattis' allies, Pentagon spokesperson Dana White also announced her resignation at the end of 2018. "I appreciate the opportunity afforded to me by this administration to serve alongside Secretary Mattis, our Service members and all the civilians who support them. It has been my honor and privilege," White said on Twitter in December. "Stay safe and God bless."
In the days before Christmas, a Pentagon official described a dark and gloomy mood that had reportedly fallen over the Pentagon and Capitol Hill following Mattis' resignation. The official, who spoke to The Hill on condition of anonymity, said the building felt "eerie" and employees were "bummed" about the looming exit.
"Obviously it's close to the holidays so you don't expect to see a lot of people, but there's just a general fear of the unknown," the official said. "Imagine a mentor or a friend, someone you thought would be there for the entirety of your tour, someone who everyone thought really highly of, suddenly not there anymore... People are really bummed."
Mattis' resignation is believed to have been linked to Trump's decision to suddenly pull all 2,000 troops out of Syria and came a day after the president announced the move.
"My view on treating allies with respect and also being clear-eyed about both malign actors and strategic competitors are strongly held and informed by over four decades of immersion on these issues," the former U.S. Marine Corps general wrote in his resignation letter. "We must do everything possible to advance an international order that is most conducive to our security, prosperity and values, and we are strengthened in this effort by the solidarity of our alliances."
According to his biography on the Department of Defense website, Sweeney retired from the U.S. Navy as a Rear Admiral in 2014 before he became the Vice President of Track Patch 1 Corporation, a start-up that's developing a radio frequency patch to monitor people affected by Alzheimer's dementia.
Sweeney has a Bachelor of Science degree in Resources Management from the U.S. Naval Academy. He also graduated with distinction from the Naval Postgraduate School with a Master of Science in Financial Management and attained a Master of Arts in National Security and Strategic Studies from the Naval War College.