Who Is Kiana Parker? Chet Hanks' Ex-Girlfriend Recorded in Bloody Altercation
Chet Hanks sparked a backlash in recent days for making bizarre declarations about "white boy summer." Now the actor and son of Tom Hanks is back in the headlines after a video of a violent breakup with his girlfriend, Kiana Parker, was published online.
Celebrity news site TMZ obtained footage of Hanks embroiled in an altercation with Parker that left him bleeding.
In the row—which the 30-year-old actor said took place on January 8 at his home in Sugarland, Texas—Parker appears to take a swipe at him while holding a pot.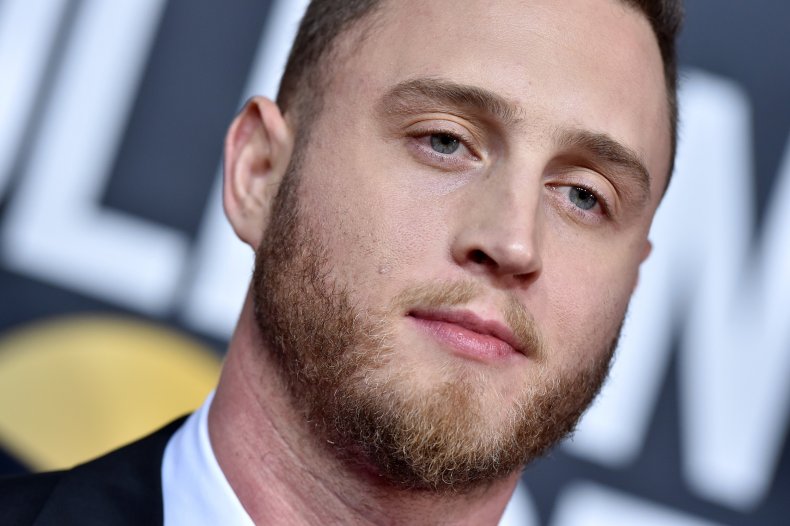 It appears the phone is then knocked out of Hanks' hand while he is recording. When the filming resumes, Hanks is seen with blood on his face, from what appears to be a cut on his head.
He says Parker charged at him with a knife, which she denies.
Parker was previously granted a restraining order against Hanks in January, based on accusations of physical violence she made against him between October 2020 and January this year.
Parker's attorney, D'Angelo Lowe, told TMZ that she had tried to reach out to her ex-boyfriend's parents, Tom Hanks and Rita Wilson, for help.
Page Six obtained court documents filed on January 12 in which Parker claims Chet Hanks "threw a bottle" at her and called her a "ghetto black bitch" during a fight while they were living in New Orleans.
"The next week things turned dark, he told me he would 'blow my brains out' and that he 'didn't want to live and would blow his brains out' as well," the documents read.
This week a judge ordered the suspension of Hanks' handgun license.
Hanks, who has appeared in Your Honor, Empire and Shameless, has filed a lawsuit against Parker over the altercation shown in the video.
He also alleges that she was trying to steal from him and is suing for assault and battery, theft and the return of the money.
Hanks' attorney, Marty Singer, told Page Six on Wednesday: "The day after Chet Hanks confronted Kiana Parker about stealing money from his credit card, while Ms. Parker was accompanied by a huge male carrying a gun, she viciously attacked Chet with a knife, which caused him to profusely bleed. It is all on video and the undisputed video tells the whole story. Her claims are completely false, fabricated and fictional."
Newsweek has contacted Hanks' publicist and Parker's lawyer for further comment.