Who Killed Gianni Versace? The True Story of Serial Killer Andrew Cunanan From 'American Crime Story'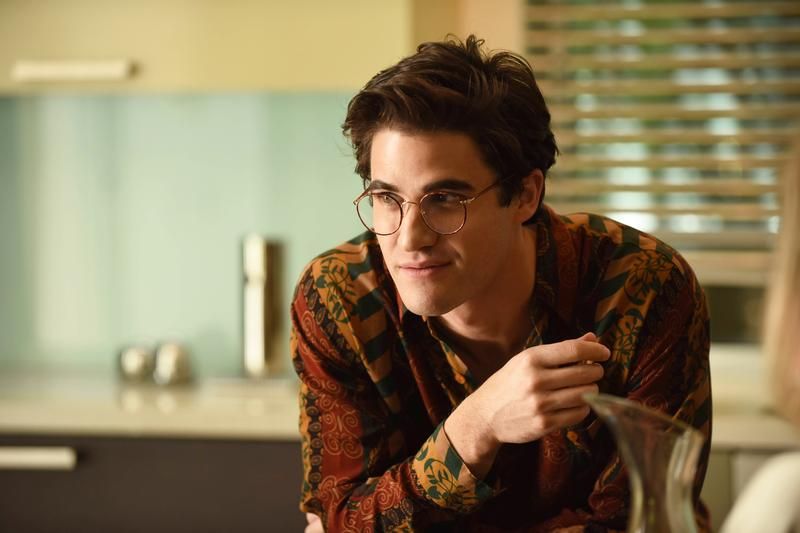 Producer Ryan Murphy's award-winning FX series, American Crime Story, is onto another high-profile '90s crime for Season 2, premiering January 17 on FX.
As the name suggests, The Assassination of Gianni Versace tells the true story of renowned Italian designer Versace (played by Édgar Ramírez), murdered in front of his Miami Beach estate on July 15, 1997. Following his death, his sister, Donatella Versace (Penélope Cruz) took over his fashion empire.
But the title is misleading. The real focus of the show is 27-year-old serial killer Andrew Cunanan, who shot Versace in broad daylight. Cunanan will be played by Darren Criss, best known for playing a lighthearted high school student on Murphy's Glee. Like Cunanan, Criss is part Filipino, but any similarities—other than boyish good looks—end there.
The killer was born in National City, California, to a Filipino-American father and an Italian-American mother. In the final year of his life, he murdered five people, the last one Versace.
​
A 1997 Vanity Fair profile described him as a teenager with a genius-level IQ and a love for reading. He was also a gifted liar, and violent: Neighbors remembered him slamming his mother against a wall—hard enough to dislocate her shoulder. They had reportedly disagreed over his gay lifestyle.
Cunanan enrolled at the University of California, San Diego for one year, but spent most of his time in the San Francicso Bay Area's thriving gay community, where he told his new friends that he had gone to Choate, dropped out of Yale, and transferred to Bennington. He conned his way into the lives of wealthy men and women. Reports suggest he was exchanging sex for housing and financial support. He also began dealing drugs.
In April of 1997, Cunanan told acquaintances that he was going to Minneapolis to visit an old friend with whom he had unfinished business. It was here that he made his first kill: Jeffrey Trail, a former naval officer, beaten to death with a hammer. His body was found by police in the apartment of David Madson, Cunanan's ex-boyfriend. Days later, Madson's body was found on a Minnesota lakeshore with gunshot wounds.
Cunanan took Madson's car and drove to Chicago, where he killed 72-year-old Lee Miglin, a prominent real estate developer. Miglin's body was found bound in duct tape, with two air holes at the nostrils, suggesting sexual bondage. His chest was riddled with stab wounds and his throat was slashed with a saw. At the crime scene, police found evidence that Cunanan had taken a bath in Miglin's tub, shaved at his sink, and eaten a sandwich in his kitchen. It was at this point that Cunanan was added to the FBI's Most Wanted list.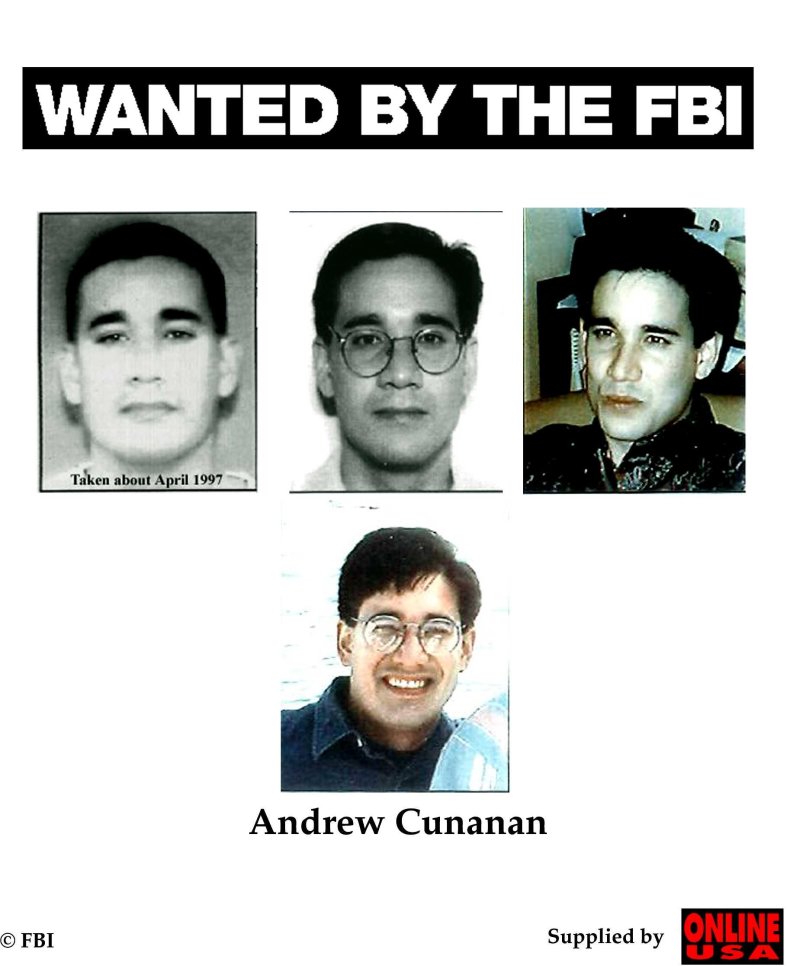 Five days later, on May 9, 1997, Cunanan killed again: William Reese, a 45-year-old cemetery caretaker from Pennsville, New Jersey. He was found dead in the basement of his office, shot by the gun that killed Madson and that would later be used to murder Versace. It was Reese's truck that Cunanan drove to Miami.
Cunanan spent two months in the city, spotted just once before the Versace murder, buying a sandwich. An employee recognized him from America's Most Wanted and called 911; the police missed him by minutes. He then used his real name to sell a gold coin at a pawn shop. (This would later prompt the embarrassed Miami police to computerize the city's pawn shops.)
On July 15, Gianni Versace was returning to his mansion in Miami Beach from his daily walk to a cafe. As he walked up the stairs to his gate, Cunanan came from behind and shot him twice in the head. Versace's longtime boyfriend, Antonio D'Amico (who will be played by Ricky Martin in American Crime Story), ran to Versace's side as he lay bleeding on the ground.
The police never caught Cunanan. Eight days after killing Versace, he took a gun to his head in the upstairs bedroom of a Miami houseboat. It was the same gun he had used to murder three of his victims.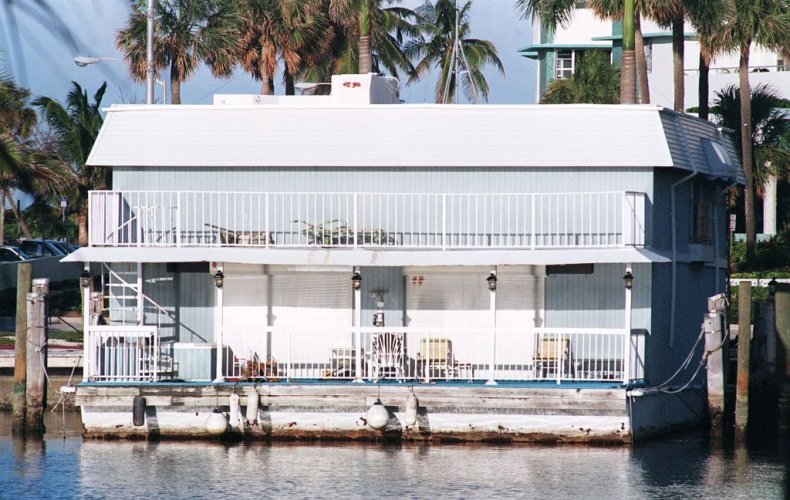 So why Versace? American Crime Story is based on 1999's Vulgar Favors, an exhaustive deconstrution of Cunanan's murders by investigative journalist Maureen Orth. In the book, Orth suggested that he resented Versace's wealth and success. Cunanan's friends recalled that he often name-dropped the fashion designer's name, not surprising from a pathological liar. But there is one confirmed meeting between the two, a brief one, at a San Francisco club. Witnesses recalled Versace pointing to Cunanan and saying, "I know you. Lago di Como, no?" Cunanan replied, "Thank you for remembering, Signor Versace." Perhaps they first met at Versace's house on Lake Como in Italy, but there is no evidence that Cunanan visited that country.
Few details are left out out of the series; even that pawned gold coin makes an appearance. The assassination won't be a surprise, of course, but how Cunanan got there, and particularly Criss's chilling performance, make for compelling TV.