'Who Killed Sara' Ending Explained: What Happened at the End of the Netflix Show?
Who Killed Sara? is a new Mexican crime series that has had Netflix viewers hooked this week.
The gripping drama follows a man who, after being wrongly imprisoned for his sister's murder, leaves prison with a vendetta against a powerful family responsible for her death. The ending has left viewers desperate for a second season, with plenty of questions remaining unanswered.
Titled ¿Quién Mató a Sara? in Spanish, the murder mystery was released on the platform on March 24, with viewers burning through all 10 episodes.
Manolo Cardona leads the cast as Alejandro 'Alex' Guzmán who is hell-bent on exacting revenge and proving he was framed for his sister's murder.
Per Netflix: "Alex, a man convicted of a crime he did not commit, is released after 18 years behind bars. Upon leaving, he only wants revenge on Rodolfo Lazcano, the person responsible for the death for which he was sentenced.
"Things get complicated when Alex starts a sentimental relationship with Elisa, the Lazcano's youngest daughter, and when he discovers that Rodolfo is innocent and that someone else, who has skillfully kept in the shadows, was the true cause of his disgrace."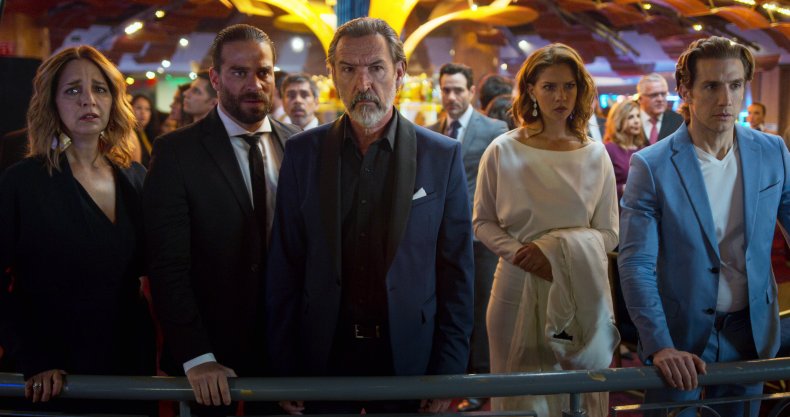 Spoilers ahead...
What happened at the end of Who Killed Sara?
Prior to the events of the series, Alex's sister Sara (Ximena Lamadrid) was killed while out paragliding in what was first thought to be a freak accident, but foul play is suspected.
The action is split across two timelines—2001 around the time of Sara's death and present day, 18 years later when Alex is on his mission to avenge her.
Alex suspects the powerful Lazcano family are responsible for the murder and for framing him for it. The family's patriarch is the ruthless Don Cesar (Ginés García Millán) who runs a brothel using illegally trafficked women.
This is where things get interesting—Sara, prior to her death was dating Cesar's son Rodolfo (Alejandro Nones) and became pregnant. However, Rodolfo was not the father, Don Cesar was.
Don Cesar's wife, Mariana (Claudia Ramírez) didn't want this fact getting out and encouraged Sara to go paragliding on the day she died.
In episode one, we see Sara's parachute failing and her falling to her death, but in episode 10, it is revealed that Mariana gave a penknife to family employee, Elroy, and instructed him to tamper with the parachute—but we never actually see him sabotage it.
It is suggested that, Rodolfo's brother Chema could be a suspect, as Sara has discovered he was gay—a fact he did not want to be made public. Could he have had the most to gain by silencing Sara?
Sara had also been aware of some of the grizzly murders that occurred at the hands of Don Cesar and his right-hand man Sergio—could they be responsible for her murder?
In the present-day, Alex actually discovers Sara's diary filled with suicidal thoughts and disturbingly, the whereabouts of buried remains in a garden that Alex digs up.
We also discover that Sara and her best friend Marifer, aka Diana the Huntress, had a huge falling out prior to her death.
Then viewers are left with troubling aspects about Sara, with Alex being told she was "more dangerous than she appeared to be."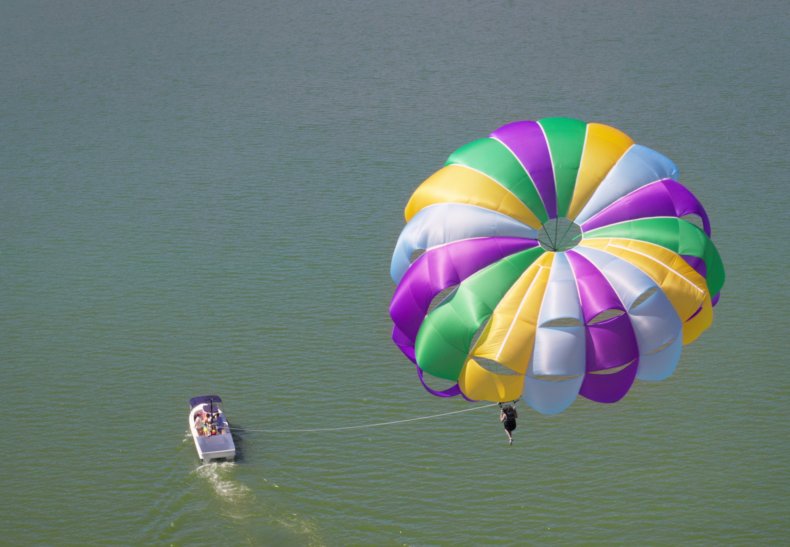 So what is going on?
Viewers may be tortured, however, by the lack of a revelation of who Sara's killer is in season one with the show ending on an agonizing cliffhanger.
Here's hoping Netflix renews the show for a second series immediately so fans can get some answers.
Who Killed Sara? is currently streaming on Netflix.