Who Is Kim Jong Suk, the North Korean Leader's Grandmother?
North Korea is commemorating what would be the 100th birthday of Kim Jong Suk, the grandmother of North Korean leader Kim Jong Un.
Jong Suk was the first wife of Kim Il Sung, the leader of North Korea when it was established in 1948. Jong Suk was born on Christmas Eve 1917 and died in 1949. She is the mother of Kim Jong Il, who led the rogue state until his death in 2011.
Related: Trump Should Negotiate With North Korea, Russia Says
Jong Suk is said to have been born to poor farmers in North Korea's Hoeryong County. When she was around five years old, her family apparently moved to China. Around a decade later, in 1932, she is said to have joined the Young Communist League of Korea, where she met Il Sung, its leader. She reportedly died during childbirth the year after North Korea was established as the Democratic People's Republic of Korea, at 31.
Following her death, Jong Il, the father of the current leader, "became very dependent on his younger sister," according to a 2010 interview the Council on Foreign Relations did with Sue Mi Terry, a former deputy national intelligence officer at the National Intelligence Council.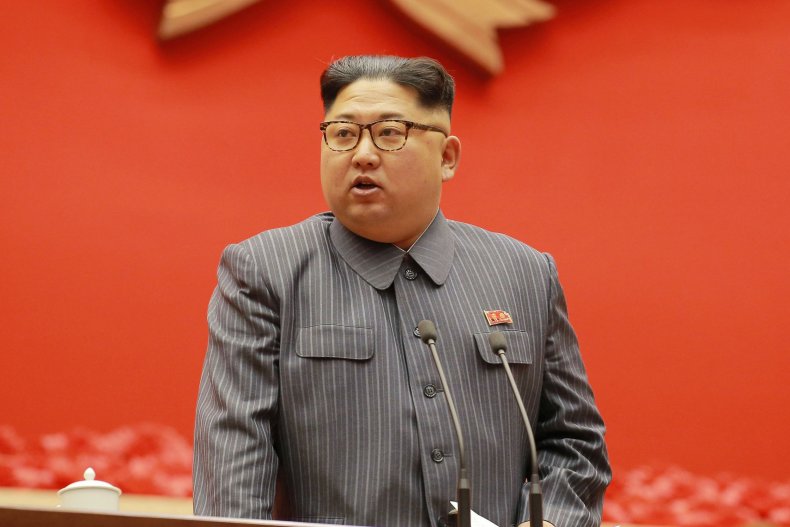 To commemorate the centennial of Jong Suk's birth, the rogue state has held cultural performances, released new postage stamps and minted new coins, the BBC reported on Monday, citing North Korea's state-run KCNA news agency. More than 300,000 citizens have visited her birthplace in 2017, according to the BBC, citing another report.
The KCNA news agency called Jong Suk an "outstanding woman revolutionary" and "the sacred mother of the revolution," according to the BBC. "Her marksmanship was so marvelous that even her comrades-in-arms used to guess the number of killed enemies by counting empty bullet pockets of her cartridge belt after battles," the KCNA report apparently said.
As the country honors Jong Suk, it also faces increased tensions with the United States and other countries over its missile tests. On December 22, the United Nations Security Council unanimously voted to sanction Pyongyang for its November 28 ballistic missile test. In a statement, North Korea called the sanctions an "act of war," according to the KCNA news agency. Following the U.N. announcement, President Donald Trump tweeted, "The United Nations Security Council just voted 15-0 in favor of additional Sanctions on North Korea. The World wants Peace, not Death!"