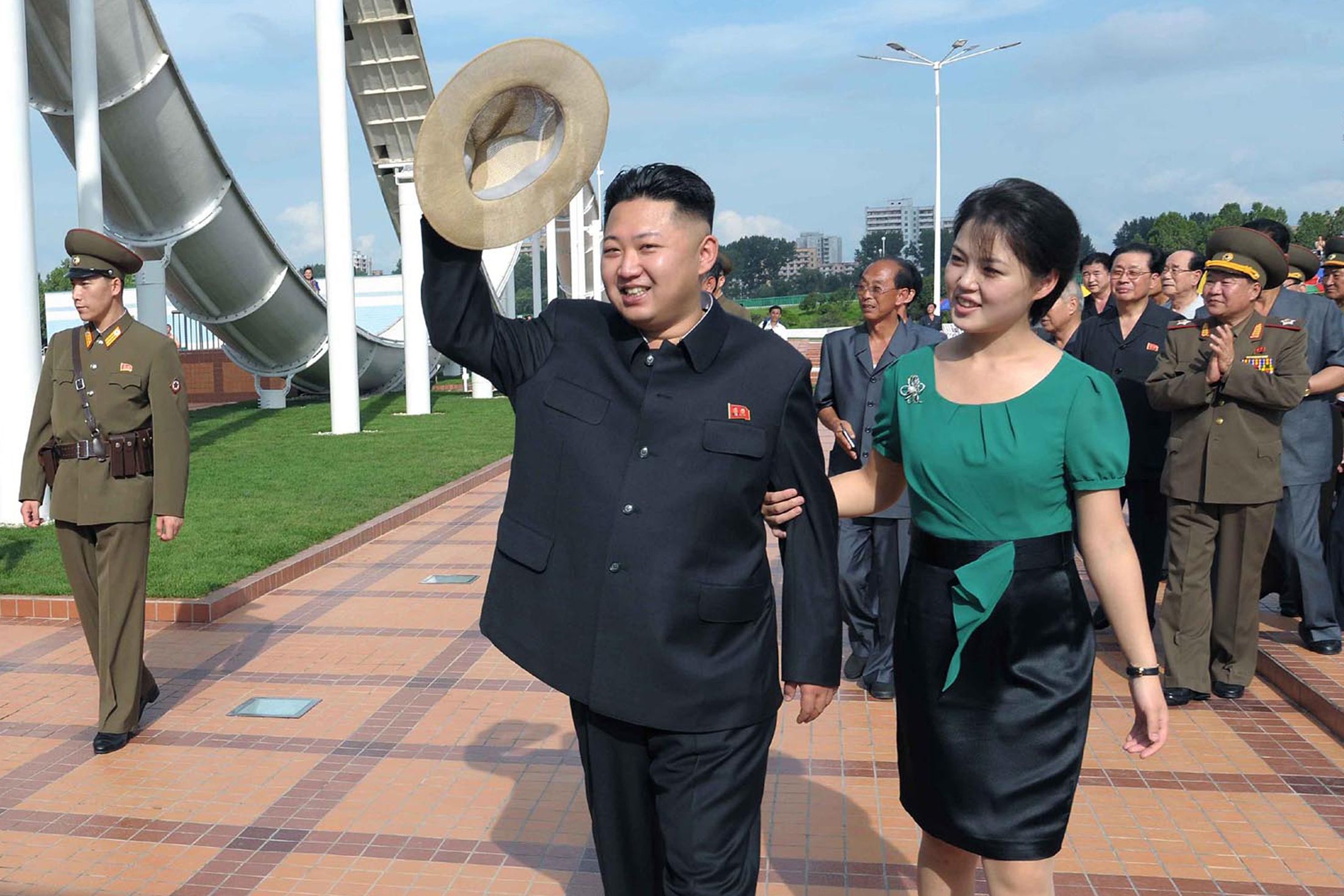 As President Donald Trump and North Korea's Kim Jong Un exchange heated threats, vowing to decimate one another with nuclear weapons, the two men's wives have had much less to say about the impending doom their husbands have promised.
A strong tradition exists in the U.S. of presidents appearing in the public eye with their wives and Trump is certainly no exception. While rumors persist as to the intimate nature of the relationship between the 71-year-old Republican leader and his 47-year-old wife, Melania, she has often accompanied the president. Even when she refuses to hold his hand.
Related: North Korea's Kim Jong Un a better leader than Trump? Youngest head of state faces oldest U.S. president
North Korea's ruling family, however, has been far less forthcoming about the romantic relationships of its leaders, and the dynasty's newest leader is actually the first to bring his partner, Ri Sol Ju, into the immense spotlight shone by the country on its supreme leader.
Still, very little is known for sure about "Comrade" Ri. She's believed to be a few years younger than her 33-year-old husband and was first revealed to be Kim's wife by North Korea's state-run media in July 2012, days after previously appearing beside Kim at a concert held for the upper echelons of North Korean society and among officials at what would later prove to be her father-in-law's funeral in 2011. Ri's sudden, unannounced presence next to Kim prompted mass speculation about her identity in foreign media, and while many questions remain unanswered, experts have done their best to paint a biographical picture of North Korea's first lady.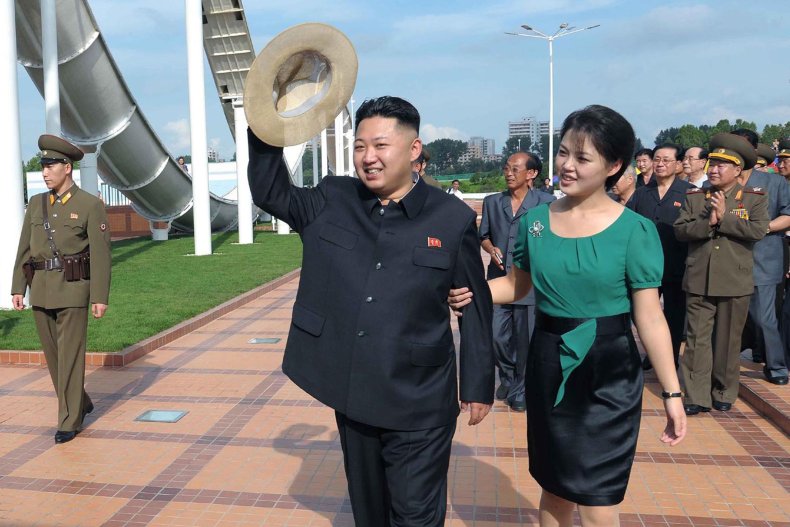 Prior to marrying Kim Jong Un around 2009 or 2010, Ri was a professional cheerleader for North Korea's sports teams and she traveled abroad to Japan and South Korea to support players at international events, according to Michael Madden, founder of North Korea Leadership Watch and frequent contributor to 38 North, a project of the U.S.-Korea Institute at Johns Hopkins University's School of Advanced International Studies.
Madden explained that this job, which he said likely linked her to the propaganda wing of the state's security service, as well as her father's influential rank in North Korea's air force, helped her establish the social "pedigree" necessary to be considered a partner for Kim. She's also related to Ri Pyong Chol, one of Kim's closest aides and former head of the country's air force. Madden said that, while Kim was believed to have gone through somewhat of a dating period, the future North Korean leader and Ri were likely matched together by the country's political elite.
Kim has not abandoned his father and grandfather's style of absolute rule, and in some ways, enhanced its ruthlessness by allegedly purging high-ranking officials skeptical of the youngest Kim's leadership. He has, however, displayed a greater willingness to break rank and engage with his population, and observers say his unprecedented step of introducing the public to his wife was symbolic of that.
"It looks almost like a North Korean version of Camelot," John S. Park, director of the Korea Working Group at Harvard University's Belford Center for Science and International Affairs, tells Newsweek.
The name is a title commonly given to President John F. Kennedy and First Lady Jacqueline Kennedy's marriage, which was often depicted with great admiration in U.S. media at the time.
"There's this idea of a North Korean dream, and Kim Jong Un being the creator of this dream and his wife, Ri Sol Ju, being essentially the face of this dream," Park added. "This type of dynamic is sort of an analogy for the future of North Korea overall."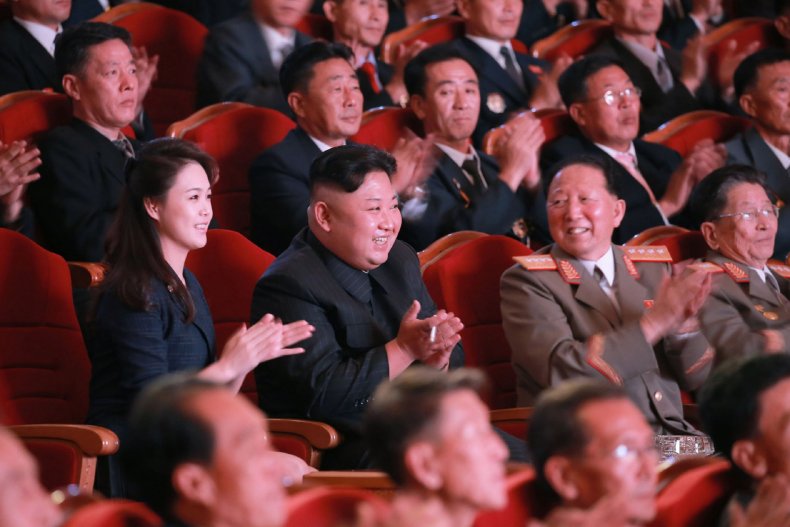 North Korea, a poor and largely undeveloped state, became the world's ninth nuclear power in 2006. In the six years since the youngest Kim took over after his father's death in 2011, Kim has managed not only to improve the country's ailing economy, but vastly expand its military prowess. In July, North Korea tested its first intercontinental ballistic missiles (ICBMs). This historic achievement was followed earlier this month by North Korea's sixth and by far most powerful nuclear weapons test.
Developing a nuclear warhead-tipped ICBM capable of reaching the U.S. gives North Korea a credible deterrence against being invaded, something Kim and his government have long feared the U.S. was planning to do. Trump has threatened to "unleash fire and fury like the world has never seen" and "totally destroy" North Korea. Kim and his government have launched their own infamously creative insults.
Kim and Trump may share an affinity for name-calling and nuclear weapons, but their similarities don't seem to extend far past that. Trump, the oldest person to ever be elected president in the U.S., has found great difficulty connecting with the youth and won over voters with slogans evoking a nostalgic image of the country's past, something North Korea has excelled at as well.
Kim, however, has gone out of his way to appeal to younger generations, not that they had a choice in leadership. Still, on July 2, 2014, supreme leader Kim organized a swimming contest among his navy's top brass, a move Madden said was designed to bind him with younger soldiers, who saw their usually highly-decorated superiors in nothing but their bathing suits taking orders from an obese Kim.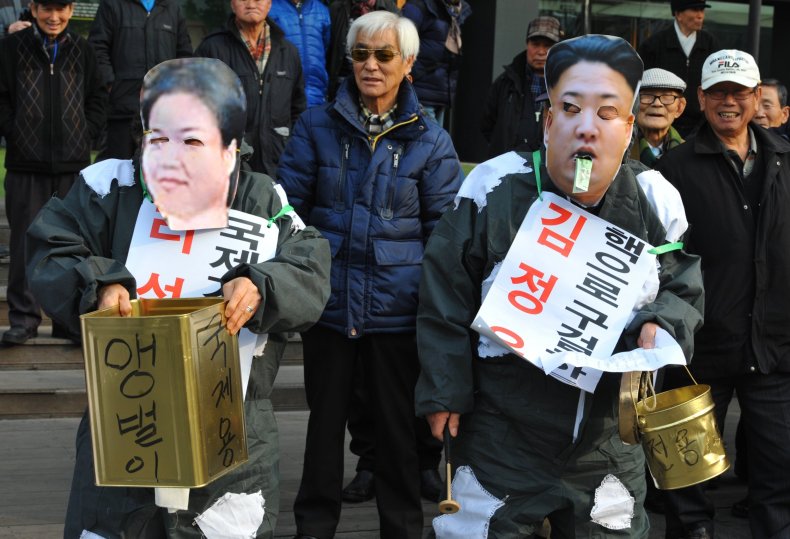 Kim's decision to introduce Ri was likely no coincidence, either. In keeping with Park's Camelot analogy, Madden said that some North Koreans went out of their way to dress like Ri in 2013, a period he describes as her "heyday" when she was most frequently seen.
"Kim Jong Un does in a big way appeal to North Koreans his age, and he brought her out because, here she is, a young member of North Korea's elite out in public," Madden says.
"Kim Jong Un is one of those millennials," he added. "He's very clever and very subtle."
Since 2013, the frequency of Ri's public appearances has fallen drastically, something both Park and Madden attest to Kim's focus on continuing his family line. North Korean state media has never revealed Kim and Ri to have had any children, but former basketball star and pseudo-U.S. ambassador Dennis Rodman said he held an infant Kim Ju Ae after his second trip to North Korea in September 2013.
"I held their baby Ju Ae and spoke with Ri as well," Rodman told The Guardian in what was the first and only confirmation of the existence of Kim and Ri's daughter.
"He's a good dad and has a beautiful family," he added.