Who Is Kim Namjoon From BTS? Why RM's #MonoIsHere is Trending on Twitter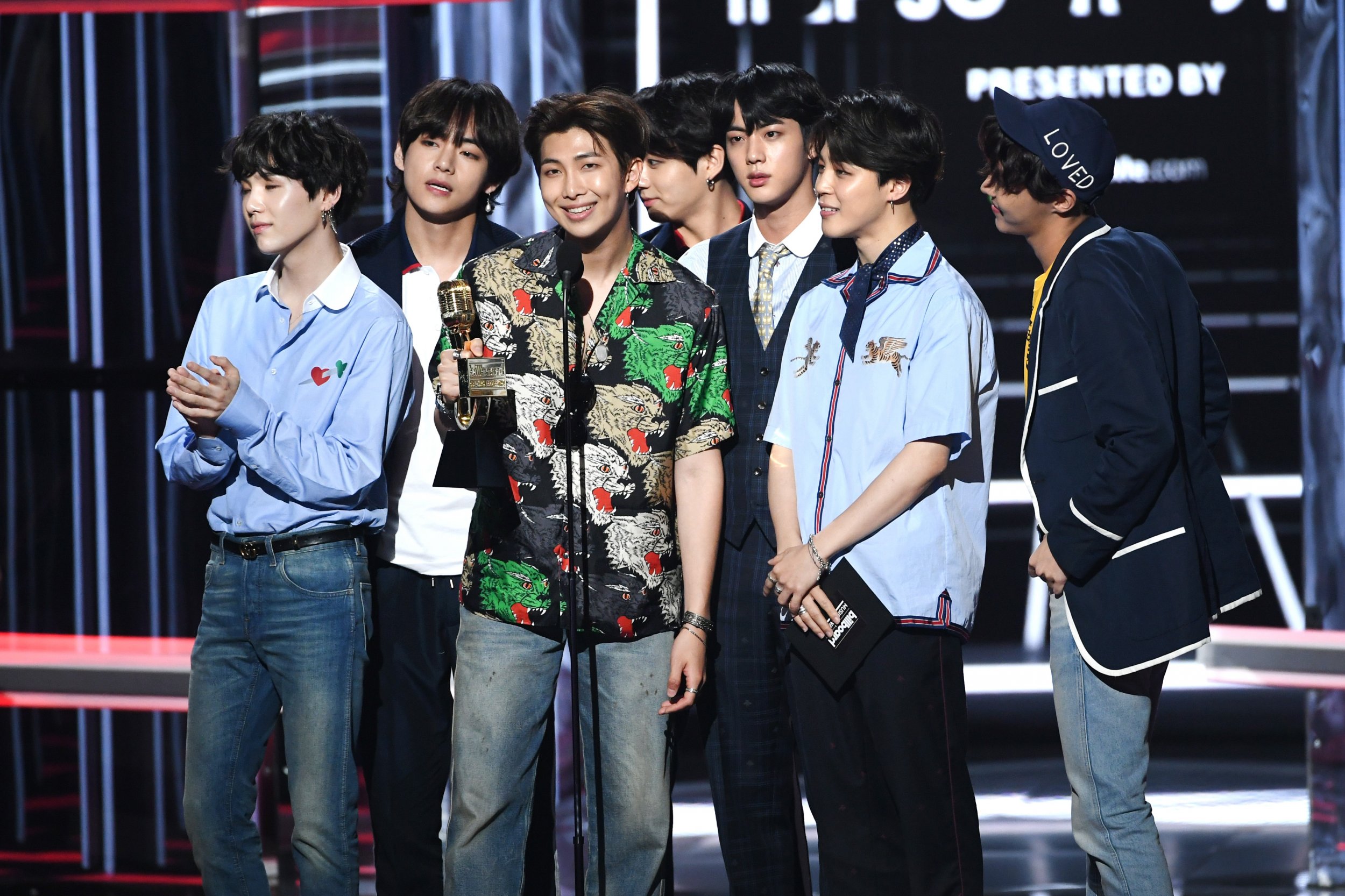 BTS member Kim Namjoon released a solo album on Monday under the name RM (formerly Rap Monster). The album, titled mono., can be found on the BTS Soundcloud page, as well as streaming platforms like Spotify. Twitter fans celebrating the individual release.
Namjoon is a South Korean rapper and producer, who is seen as the leader of BTS. With the group, Namjoon has seen international success, including two No. 1 albums on the Billboard top 200 chart, according to Forbes. With a large, dedicated fanbase for both BTS and Namjoon himself, his album has been met with quick applause from the K-pop corner of the internet and beyond. The album was a trending topic on Twitter just hours after its release and has been celebrated by fans for its relatable content.
"Namjoon just has a way of expressing himself that makes me feel like i can do anything i want as long as i dont give up," a Twitter user shared. "mono is going to be my go to playlist now whenever i am feeling not very motivated."
Many fans felt the album is dedicated to fans and the love Namjoon has for his listeners. "All the songs on mono were made for comfort, joon made mono because he knows he can't physically be there to comfort every single army so he gave us all his hugs, forehead kisses, giggles and hand squeezes in the form of mono," a user shared.
Namjoon released his first solo album, self-titled RM, in 2015. He has collaborated with artists like Wale and MFBTY and worked with Marvel to produce a track for Fantastic Four, according to All Kpop.
The boyband rapper revealed he was working on "RM 2" in March and teased a clip from the album, according to Billboard. The clip was from the now-published track "seoul." The song is an upbeat, atmospheric hip-hop track.
Namjoon and BTS have initiated a self-love campaign called "Love Myself," which aims to encourage their fans to practice self-acceptance. The movement parallels the band's three albums that play with the title Love Yourself. BTS appeared at a UN Youth event on in late September, where Namjoon gave a speech about the importance of self-love, News and Tribune reported September 24.
"No matter who you are, where you're from, your skin color, your gender identity – just speak yourself. Find your name, find your voice by speaking yourself," Namjoon said. BTS appeared at the event to assist in launching the UN's Generation Unlimited initiative.
This article has been updated to include a third "Love Yourself" album.