Who Is Kim Wyman? Republican Official Tapped By Biden Admin to Lead Election Security
As part of the president's commitment to deliver bipartisanship, the Biden administration announced on Tuesday that Republican official Kim Wyman will lead the Department of Homeland Security's efforts to protect elections from domestic and foreign interference.
As a Republican secretary of state, Wyman has led elections in Washington state for eight years and was just re-elected to a third term in November—making her the sole Republican to be elected statewide in both Washington and on the entire West Coast.
"As I assume this new role, I remain committed to protecting the integrity of our elections and working closely with local and state elections officials nationwide to bolster this foundational pillar of our democracy," Wyman said in a statement on Tuesday.
"Kim's deep knowledge of state and county government will strengthen our partnerships with state and local officials and enable us to expand our outreach to smaller election jurisdictions and private sector partners," Department of Homeland Security's Cybersecurity and Infrastructure Security Agency (CISA) director Jen Easterly said.
While Biden and Wyman may differ when it comes to party affiliation, the two share a common opponent in former President Donald Trump.
Wyman has repeatedly refuted Trump's false claims of election fraud and in the weeks leading up to the 2020 presidential election, she spoke publicly and heavily about the security of the vote-by-mail system in her state.
"If the president wants to rant and rave about how insecure vote by mail is or how our elections are going to be rigged, then I'm going to talk about the security measures that Washington state put in place," Wyman told the Associated Press in September 2020. "And I'm going to spend my time talking about the facts, and no, I'm not going to get mired down in some sort of political debate and posturing."
More recently, she blasted the audit of election results commissioned by Arizona Republicans as being dangerous for American democracy. The hand count not only reaffirmed Biden's victory but found that he held an even bigger lead over Trump in Maricopa County.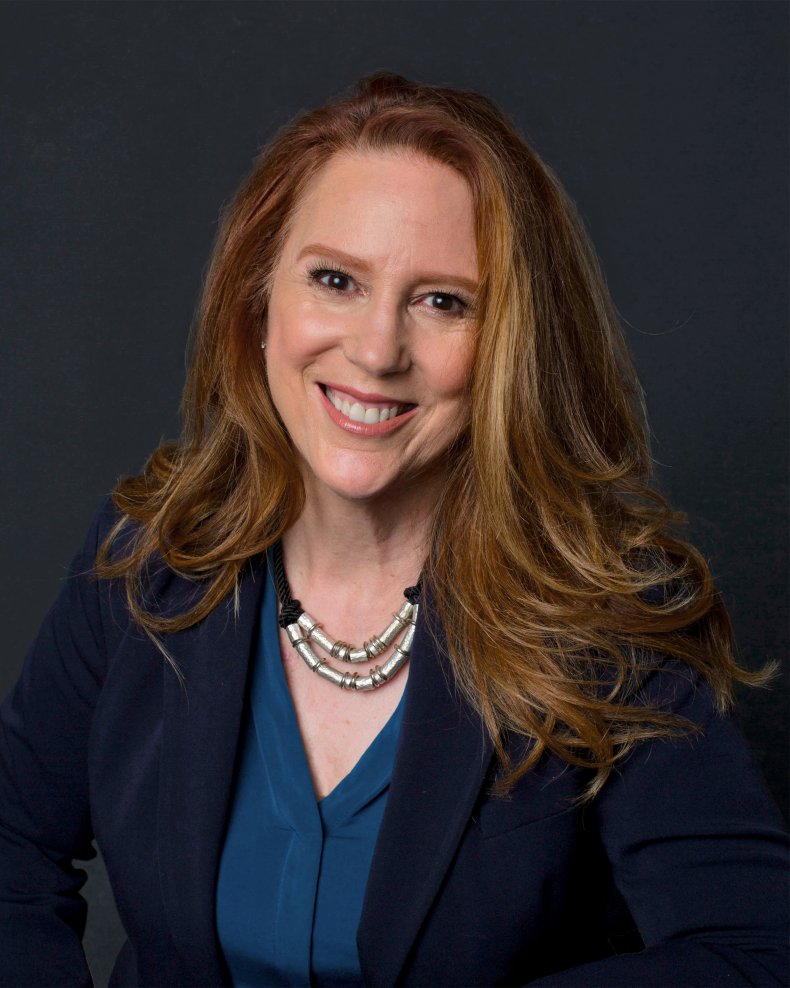 Wyman spent nearly a decade as the elections director for Thurston County, where she and her husband John still live, before she was elected as Washington's secretary of state in 2012. She is the second female to ever hold the position in Washington's history.
Wyman graduated from California State University Long Beach and earned her master's degree in Public Administration from Troy State University.
Last October, she published a book titled Elections 2020: Controlling Chaos: How Foreign Interference, a Global Pandemic, and Political Polarization Threaten U.S. Democracy.
While she has identified as a Republican during her time in office, Wyman has emphasized that she is dedicated to election security in a nonpartisan way.
"It's how you do the work every day, and my job is to inspire confidence in every voter no matter if they are a staunch Democrat or a hardcore Republican," she said last year.
Wyman's appointment to the CISA, and following resignation as Washington's secretary of state, means Democratic Governor Jay Inslee can appoint a temporary successor to the position until the next general election in 2022.
If Inslee appoints a fellow Democrat, it will be the first time Republicans have lost their hold on the office in more than 50 years.