Who Is Kimberly Jones? A Viral Dream Might Be Turning Into a Nightmare for Keaton and His Mother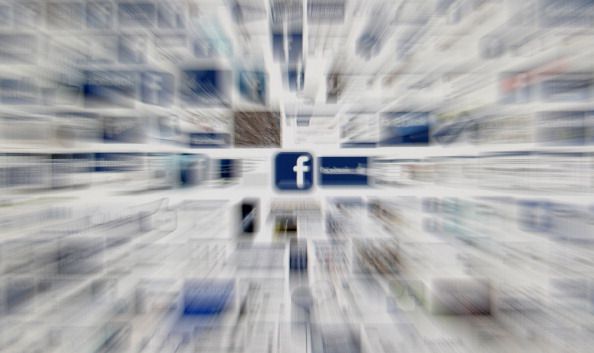 Updated | Keaton Jones became an overnight celebrity this weekend. The sixth grader from Knoxville, Tennessee, appeared in a video on Friday that was posted by his mother, Kimberly Jones, on Facebook. In the viral clip, the 11-year-old described being bullied at school.
But what started as an outpouring of support for Keaton may have turned into an attack on Kimberly for her purportedly racist views, which allegedly included her family brandishing the Confederate flag. With Kimberly's Facebook page no longer set to public, Newsweek could not immediately determine if the screenshots of Kimberly's allegedly racist social media posts were authentic or if the mother of the bullied child was perhaps being cyberbullied herself.
"Just out of curiosity, why do they bully? What's the point of it?" Keaton said in the now-famous video. "Why do you find joy in taking innocent people and finding a way to be mean to 'em? It's not OK," added a tearful Keaton, sitting in a car with his seatbelt on. He explained that bullies made fun of his nose, told him he was ugly and had no friends. They poured milk on him and put ham down his clothes at lunch and made him afraid to eat lunch at school.
Gregory Clay, the principal of Horace Maynard Middle School, where Keaton is a student, told Knox News that bullying at the school isn't "as rampant as the video would have you believe." But he said officials would nevertheless hold an assembly about bullying on Monday. "Everybody saw the video and it was horrible," he said. "We don't want anyone to feel like that. Keaton's a good kid. We'll take care of him."
Keaton certainly found support—a lot of it—online. Within a day, the video racked up 11 million views and was shared 250 million times; by Monday morning the number of views reached 22.5 million. The video prompted the hashtag #StandWithKeaton and a GoFundMe campaign that has raised $58,274, though it's not clear whether the fundraiser was legitimate. That campaign has since been suspended and no funds have been released, per a statement from GoFundMe.
Keaton's story attracted encouragment from athletes, actors and other celebrities, too. Football players from the University of Tennessee Volunteers and the Tennessee Titans reached out. He heard from country singer Kelsea Ballerini, retired race car driver Dale Earnhardt Jr., the actress Hailee Steinfeld and singers including Enrique Iglesias, Justin Bieber and Katy Perry. Both Chris Evans (who plays Captain America) and Mark Ruffalo (The Incredible Hulk) invited Keaton to the 2018 premiere of the next Avengers film in Los Angeles.
But the viral dream may have turned into a nightmare. Twitter and Instagram are now full of posts with screenshots of what users claim are Kimberly's own social media profiles and interactions. The hashtag #kimberlyjones brings up thousands of Instagram posts; the vast majority of the recent posts are part of a backlash against Kimberly and, sometimes, Keaton.
Twitter similarly brings up a mix of tweets for and against the Joneses, with several missives commenting on what a mess the situation has become.
An Instagram account that claims to be Keaton's—but whose first post was published less than 24 hours ago well after the video went viral—posted an apology on behalf of his mother.
Kimberly did not immediately respond to Newsweek's request for comment sent through what appears to be her Facebook page, which is no longer public. Clay, the principal, did not immediately respond to Newsweek's request for comment about the nightmarish turn the story has taken on social media.
Update: Story updated to include information from a statement provided by GoFundMe concerning the Stan Up for Keaton campaign.