Who Is Kris Kobach? Former Leader of Trump's Voter Fraud Panel Found in Contempt
Kansas Secretary of State Kris Kobach has been found in contempt of court for failing to freeze state proof-of-citizenship voter registration laws, despite a judge's order to do so.
U.S. District Judge Julie Robinson told Kobach in 2016 not to enforce the law while a federal court considered its legality, Kansas news website cjonline.com reported. Having been found to have ignored the order, Kobach was ordered to pay attorney fees to the American Civil Liberties Union (ACLU), which was the plaintiff in this case.
Kobach—a Republican frontrunner in the race for the Kansas governorship—has previously claimed there is widespread electoral fraud in the U.S. Kobach is an advisor to Donald Trump on the issue, and co-chaired Trump's now-dissolved voter fraud commission. He has been the secretary of state for Kansas since 2011.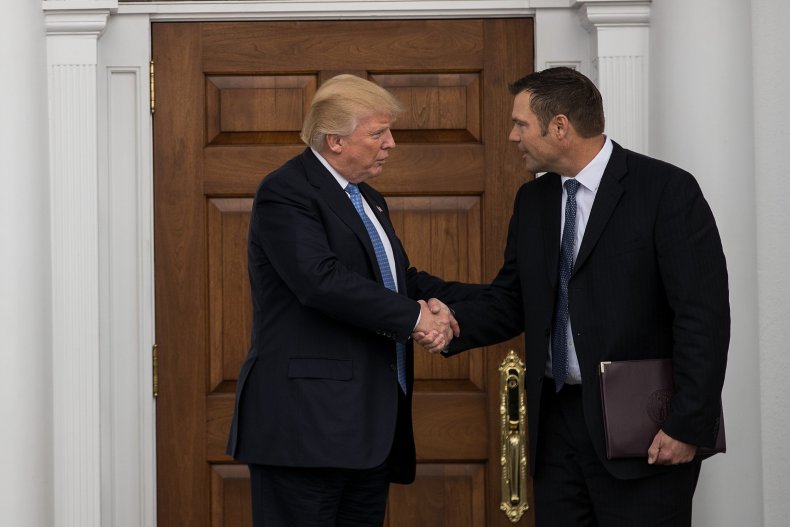 The aspiring governor is also known for his hardline stance on immigration and was a vocal supporter of the birther conspiracy that demanded former president Barack Obama release his long-form birth certificate to prove he was born in the U.S.
Donald Trump Jr. has previously raised funds for Kobach, who holds degrees from Harvard, Oxford and Yale. The father of five was criticized in a Southern Poverty Law Center press release, which said Kobach "was a featured speaker at a 'writer's workshop' organized by The Social Contract Press, a white nationalist publisher."
Kansas' proof-of-citizenship law went into effect in 2013, and required people to show a passport or birth certificate proving their identity before they were allowed to vote. The ACLU claimed the law—of which Kobach was a key architect—stopped 35,000 Kansas citizens from voting from 2013 to 2016. The group argued that the legislation violates the 1993 National Voter Registration Act, which dictates people must be able to vote with the "minimum amount of information necessary."
According to the National Conference of State Legislatures, Kansas' voter registration laws are some of the strictest in the country. Voters without sufficient identification can only submit a provisional ballot and must take additional steps after the election for it to be counted.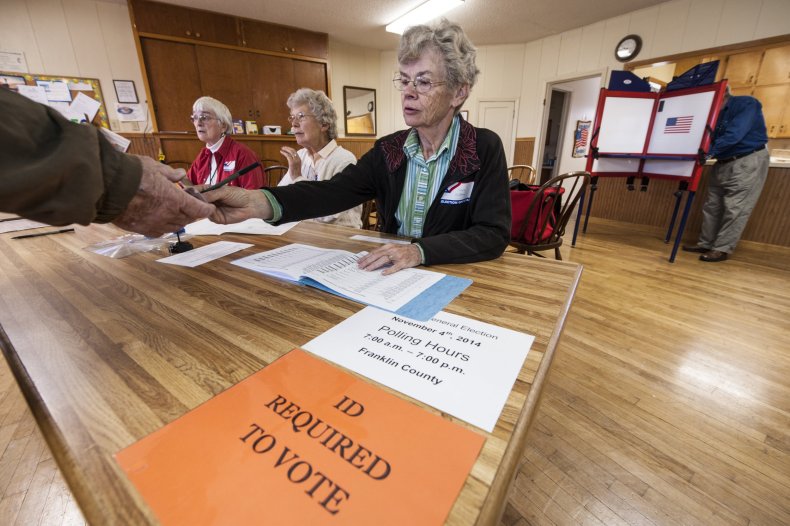 Around 18,000 voters were not fully registered due to the new restrictions. When the temporary block on the law was issued in 2016, Robinson said these people must be sent a postcard confirming their electoral registration and polling place, just like all other Kansans. However, the ACLU claimed that many never received the required information.
Issuing her decision, Robinson explained, "The court is troubled by defendant's failure to take responsibility for violating this court's orders, and for failing to ensure compliance over an issue that he explicitly represented to the court had been accomplished."
"Kansans have come to expect these postcards to confirm their registration status, and defendant ensured the court on the record that they had been sent prior to the 2016 general election," Robinson continued. "They were not, and the fact that he sent a different notice to those voters does not wholly remove the contempt."
Kobach's spokeswoman said he would appeal the court's decision.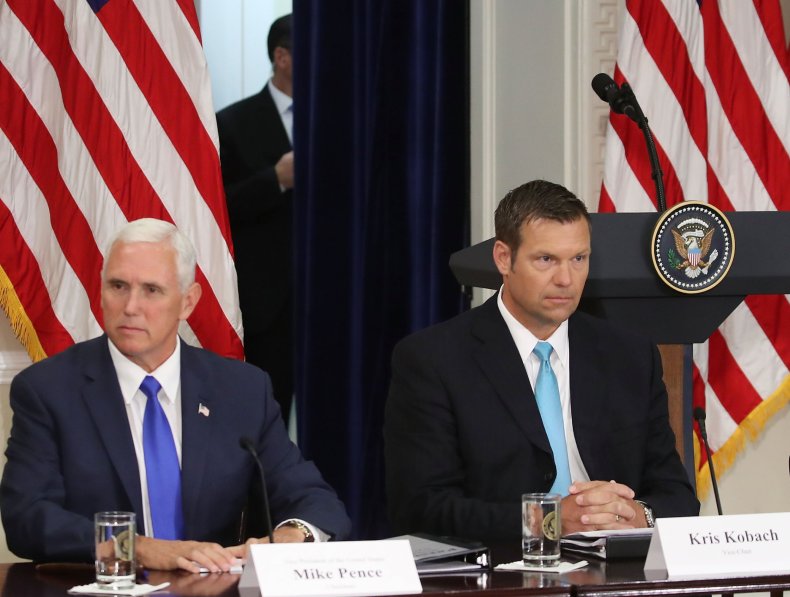 "The judge found that Kris Kobach disobeyed the court's orders by failing to provide registered voters with consistent information, that he willfully failed to ensure that county elections officials were properly trained," said Dale Ho, director of the ACLU's Voting Rights Project, in response to Robinson's ruling. "Secretary Kobach likes to talk about the rule of law. Talk is cheap, and his actions speak louder than his words."
This is not Kobach's first run-in with the law. Last year he was fined $1,000 when a judge concluded he had tried to mislead a court over documents relating to a 2016 meeting with Trump.
The original court case to determine the legality of Kansas' voter registration law began in March. Judge Robinson is yet to issue a verdict.
Critics of proof-of-citizenship laws say they are designed to suppress voters who are more likely to vote for Democratic candidates, such as young people and minorities. Supporters claim they are necessary to combat voter fraud.