Who Is Kristen Stewart's Fiancée, Dylan Meyer? Inside the Actor and Writer's Relationship
Kristen Stewart has recently announced she and her partner, Dylan Meyer, will be getting married. The couple have been together for two years and are now engaged.
Stewart's announcement came during her interviews ahead of the new movie Spencer, where she will play Princess Diana.
She told Howard Stern on his Sirius XM show: "We're marrying, we're totally gonna do it. I wanted to be proposed to, so I think I very distinctly carved out what I wanted and she nailed it. We're marrying, it's happening."
Newsweek breaks down what we know so far about Dylan Meyer ahead of their nuptials.
Who Is Dylan Meyer?
Dylan Meyer is a writer, who has also acted and produced in Hollywood.
Meyer has written for TV and film, the most recent of which was the Amy Poehler-directed Netflix movie Moxie.
Her first feature film, however, was 2016 movie XOXO starring Modern Family star Sarah Hyland.
She wrote eight episodes of TV series Miss 2059, a sci-fi series about a beauty queen, and also worked on Seth Rogen's An American Pickle in 2020.
Her acting credits have mainly included shorts and documentaries, however in 2020 she appeared alongside Stewart on an episode of the TV series Homemade.
She also wrote and directed a short film, Rock Bottom, which she posted on Vimeo.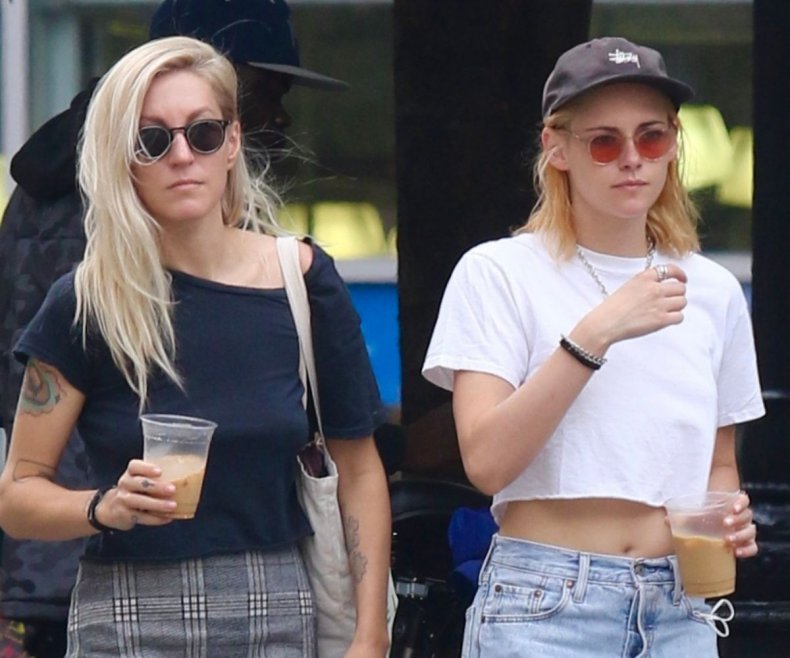 How Did Kristen Stewart and Dylan Meyer Meet?
Meyer and Stewart first crossed paths on a movie set six years ago, but did not properly connect until they met in a bar in 2019.
Stewart has spoken about Meyer before, even suggesting she wanted to marry her after only a few months of their relationship.
In 2019, she told Howard Stern's show: "I want to be, like, sort of somewhat reasonable about it, but I think good things happen fast.
"I can't say right now because she will find out. I have a couple plans that are just the coolest things to do. I'm really impulsive. I don't know when it's going to be."
The pair reconnected at a friend's birthday party, and Stewart was shocked that they had not met before, as they live so close to each other.
She added: "I met her years ago on a movie and I hadn't seen her in six years and then she rocked up at a friend's birthday party and I was like 'Where have you been and how have I not known you?' She's been living in LA alongside my life."