Who Is Kristen Welker? NBC Anchor Is First Black Woman to Moderate Presidential Debate Since 1992
Kristen Welker of NBC News will moderate the final presidential debate on Thursday evening in Nashville, Tennessee, just two weeks before Election Day. It will be the first time that President Donald Trump and Democratic nominee Joe Biden have faced off in person since Trump tested positive for the coronavirus earlier this month.
The Commission on Presidential Debates (CPD) announced in early September that Welker would be the final debate's moderator. She will be the first Black woman to moderate a presidential debate since Carole Simpson of ABC News moderated a town hall–style presidential debate in 1992, according to NBC News.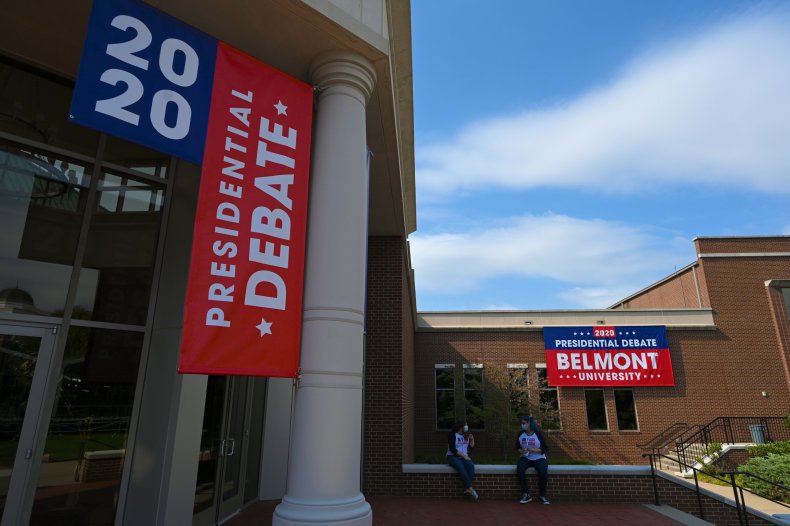 Welker, a Harvard graduate from Philadelphia, is the co-anchor of NBC's Weekend Today and has worked as a White House correspondent for the network since 2011. She was previously an NBC correspondent based in California before she began traveling across the U.S. and overseas to cover the White House for NBC News. Before joining the network, she worked at television stations in Philadelphia; Providence, Rhode Island; and Redding, California.
As a reporter who covered the Obama administration for years and also covered Hillary Clinton's presidential campaign during the 2016 election, Welker reported extensively on Biden's time as a vice president, as well as Trump's time in office. Though this is Welker's first time moderating a CPD event, she co-moderated a debate held last November among the Democratic candidates for president.
As attention began to focus on Welker in the days leading up to the debate, Trump and some of his administration's officials began raising questions about her objectivity, as they did with previous debate moderators.
Commenting Saturday on a tweet from his son Donald Trump Jr., about Welker's alleged "deep Democratic ties," Trump wrote, "She's always been terrible & unfair, just like most of the Fake News reporters, but I'll still play the game. The people know." He added a reference to the C-SPAN reporter who was to host the second presidential debate before the CPD canceled it: "How's Steve Scully doing?"
Trump's comments about Welker were in stark contrast with the congratulations he offered her during a news briefing in January, shortly after she was named co-anchor of Weekend Today. "Congratulations on your show," Trump said at the time. "They made a very wise decision."
NBC News declined Newsweek's request for comment on Trump's recent statements about Welker.
In recent days, Trump's campaign manager, Bill Stepien, accused the CPD of choosing debate topics that he said could benefit Biden and requested that foreign policy be included as a topic for discussion. According to the CPD, the debate moderators pick the topics and come up with their own questions. While the debate topics are announced a week in advance, the questions are not shared with the candidates or commission officials before the debate, according to the CPD.
In a statement released Tuesday, the CPD reiterated those points and defended Welker as the final debate's moderator.
"No debate in 2020 was ever designated by CPD as devoted to foreign or domestic policy," the statement said. "The same was true in 2016, when President Trump participated in the CPD debates. The choice of topics is left entirely to the journalistic judgment of the moderators."
The statement continued, "Kristen Welker announced her topics for 10/22 on 10/16. We agree with [Trump adviser] Jason Miller, who said on Fox that Kristen is 'a journalist who's very fair in her approach and I think that she'll be a very good choice for this third debate.'"
Thursday's debate will be the second and final one between Trump and Biden. Although the candidates were initially set to participate in three debates, the second one was thrown into question after Trump tested positive for the coronavirus just days after the first debate last month. The CPD initially said the second debate would be virtual but later canceled it after both Biden and Trump made plans to host separate town hall events.
Thursday's event is scheduled to begin at 9 p.m. ET and is expected to last 90 minutes. It will be held at Belmont University. The CPD announced last Friday that the debate's topics will focus on COVID-19, American families, race in the U.S., climate change, national security and leadership.