Who is Kristian Saucier? Navy Sailor Whose Case Trump Used to Hammer Hillary Clinton Receives Second Pardon of Presidency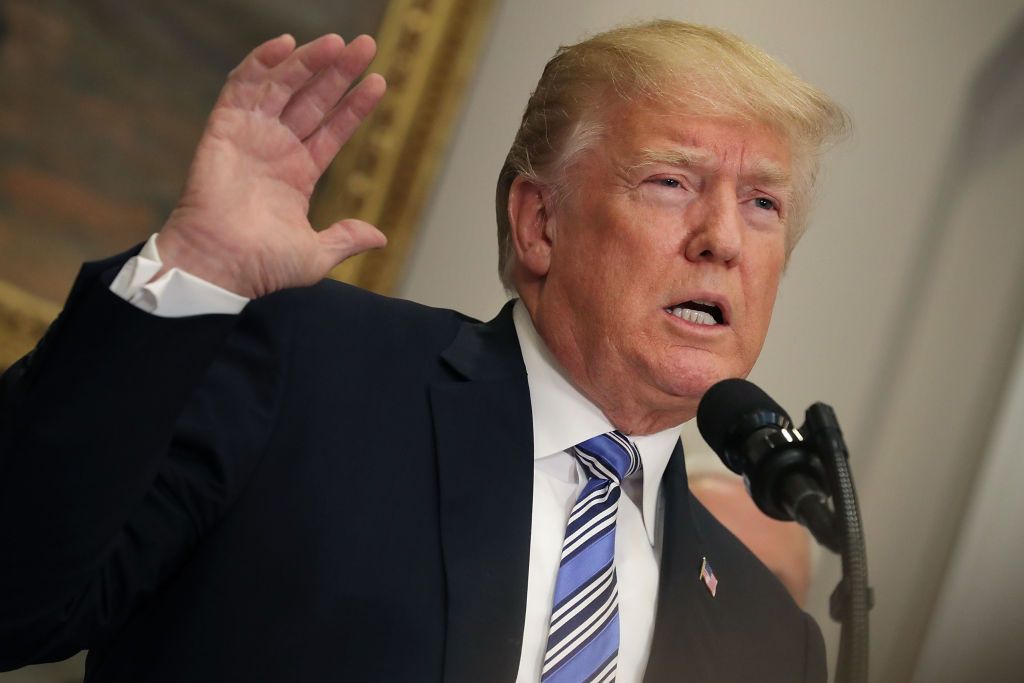 President Donald Trump on Friday pardoned former Navy sailor Kristian Saucier, who had pleaded guilty to illegally retaining photographs he had taken of classified areas inside a nuclear submarine.
The pardoning is only the second of Trump's presidency, following a pardon for political ally Sheriff Joe Arpaio in August 2017.
Saucier served as a machinist's mate on the USS Alexandria, a nuclear attack submarine, and in 2009 took used his personal cellphone to take pictures of classified areas of the vessel.
After being quizzed by the FBI in 2012, Saucier destroyed a computer, a memory card and a camera. Pieces of a laptop found in woods on property owned by a relative of Saucier, NPR reported.
After pleading guilty to illegally retaining defense information, in August 2016 he was sentenced to 12 months in prison and released in September 2017.
Sacier's case was seized on by Trump during the 2016 presidential campaign, as he hammered his Democratic rival, Hillary Clinton, about her handling of classified information and her use of her personal email account while serving as secretary of state. Trump said that Saucier's case showed that Clinton had been treated with undue leniency when FBI director James Comey recommended that she should not face criminal charges for her handling of the information.
Saucier's trial played out while the presidential campaign was at its height, and the Navy sailor's attorneys also cited Clinton's case in arguing for the judge to show leniency when sentencing Saucier. Prosecutors rejected the comparison, and said that unlike Clinton, Saucier had admitted to wrongdoing.
At the White House on Friday, press secretary Sarah Sanders pointed to Saucier's exemplary military service as grounds for the president's decision. She said that he had acted as a mentor to younger sailors, and instructed new recruits.
"The sentencing judge found that Mr. Saucier's offense stands in contrast to his commendable military service," she said. "The president is appreciative of Mr. Saucier's service to the country."
Apaio was pardoned in August 2017, after he had been convicted for refusing to follow an order to stop targeting immigrants for arrest.