Who is Kristin Davis? Mueller Wants to Question the 'Manhattan Madam' and Roger Stone Associate
Kristin Davis, also known as the "Manhattan Madam," is a longtime associate of former Trump aide and "dirty tricks" operative Roger Stone.
On Friday, Robert Mueller's probe into allegations of Russian collusion contacted Davis' lawyer to request an interview with her, Davis confirmed after TMZ broke the story late Friday.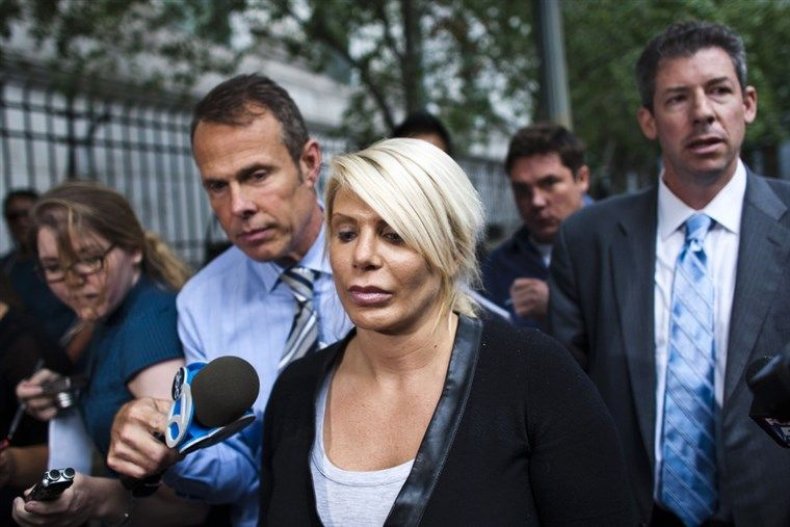 Davis told the Washington Post that she expects to be interviewed about her relationship with Stone, whose messages to a hacker unmasked as a Russian intelligence agent were cited in an indictment of 12 Russian agents made by the Mueller probe last week.
"Roger's one of my best friends," Davis told the Post Friday. "I have nothing bad to say about him." She described the Mueller probe a "witch hunt" and said "in terms of Russian collusion I know nothing."
Daniel Hochheiser, an attorney for Davis, told CNN, "If the special counsel subpoenas her I will be representing her."
Stone told CNN's Anderson Cooper Friday that Davis has "no knowledge" of Russian collusion.
Davis is among several associates of Stone Mueller has sought to question, with Stone's longtime associate, Andrew Miller, seeking to have a subpoena issued by Mueller in June overturned.
Davis is a former hedge fund executive who ran a high-end New York brothel. She claimed she supplied to prostitutes to disgraced New York Governor Eliot Spitzer, who resigned in 2008 after he was caught on a federal wiretap arranging to meet a prostitute. She was sentenced to four months in jail in 2008 for promoting prostitution.
In 2010 she ran as a novelty candidate for New York governor, in which Miller worked as a her campaign manager and Stone as her strategist.
She told NBC News she had worked for Stone since 2010, doing "web design and writing position papers."
She was arrested and sentenced to 24 months in prison in 2014 for selling prescription medication. The conviction cut short her campaign to be elected New York's comptroller.