Who Is Kyle Lauletta? Giants Back-up QB Arrested on the Way to Practice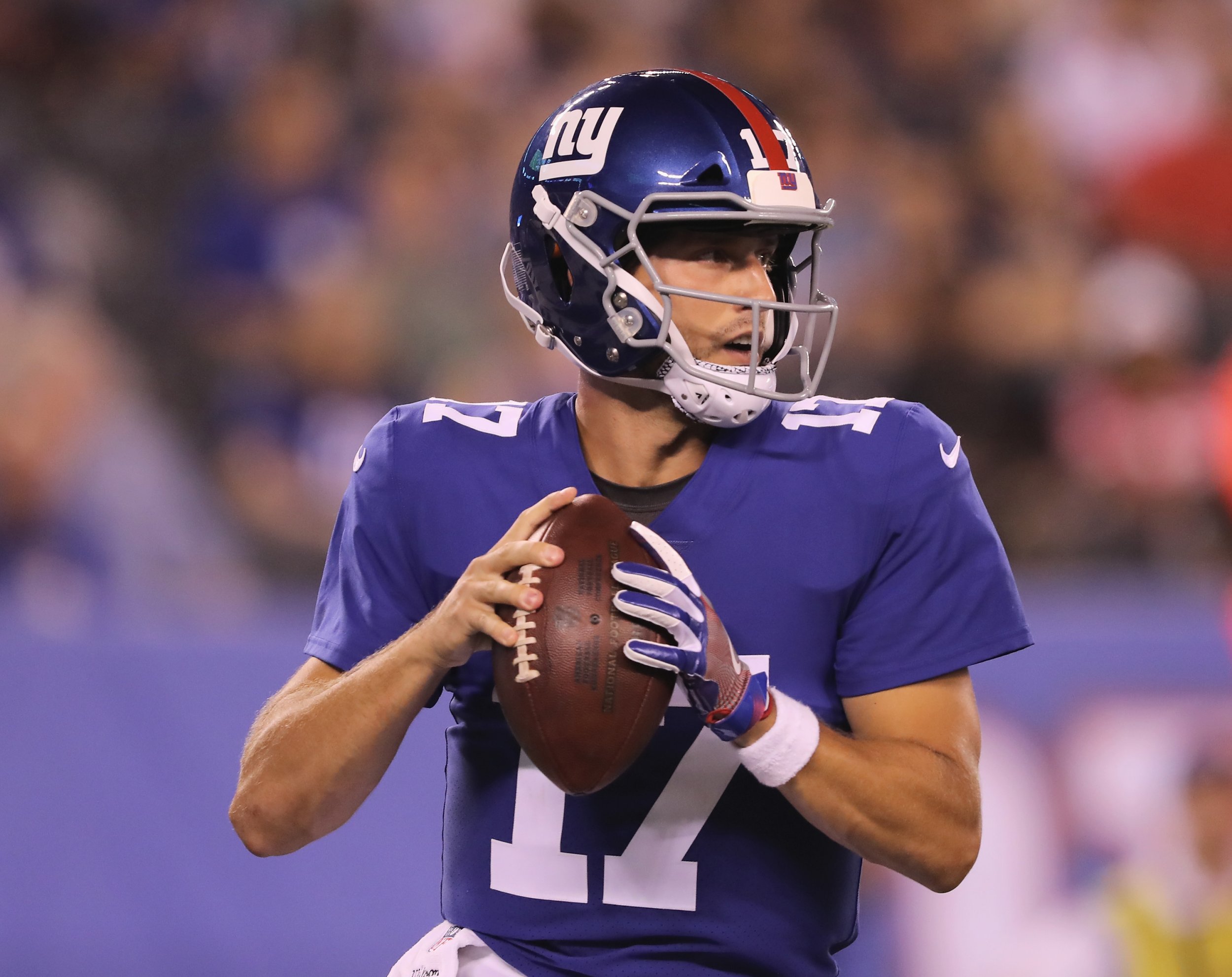 Kyle Lauletta, the New York Giants back-up quarterback, was reportedly arrested on Tuesday morning while driving to practice.
According to NJ.com, the rookie was apprehended in Weehawken, in Hudson County, New Jersey, while he was on his way to the Giants' practice facility in East Rutherford. The report added the 22-year-old failed to obey a police officer's directions and in the process almost struck the cop with his vehicle.
"We were made aware of the situation this morning, and we have been in contact with Kyle," Giants head coach Pat Shurmur was quoted as saying by NFL Insider and SNY reporter Ralph Vacchiano.
"We are still in the process of gathering information. This is obviously very disappointing."
A fourth-round pick in this year's draft, Lauletta spent four seasons at Richmond University, throwing for a school-record 10,465 yards and 73 touchdowns.
The news is the latest blow to the Giants in what has been an already dismal season for the organization. The G-Men are 1-7, tied with the San Francisco 49ers for the worst record in the NFL, and there have been calls for coach Pat Shurmur to start Lauletta in place of Eli Manning.
The two-time Super Bowl winner threw eight touchdown passes in the first eight weeks of the season but has already been sacked 31 times and has looked a shadow of his former self.
With the Giants on a bye this week and games against the 49ers and the Buccaneers—two of the worst defenses in the NFL—coming up later this month, Shurmur has been urged to roll the dice.
"We'll see," Shurmur said when asked whether Manning would start in Week 10, as per ESPN. "I think Eli is our quarterback. I did say, again I know what you're all trying to tease a headline out of, at this point Eli is our quarterback and we're looking at all areas to improve. So that is where it's at.
"There is certainly a handful of plays each game where he needs to be better and I think that is pretty obvious when we all watch. So that's the approach moving forward."
While Lauletta is not considered a future franchise quarterback for the Giants, with the G-Men destined to miss the playoffs for the sixth time in the last seven seasons the suggestion Shurmur could give him a chance was floated.
Last summer, in a draft loaded with quarterback talent, Giants general manager Dave Gettleman chose Saquon Barkley with the number two overall pick, passing on the chance to draft one of Josh Allen, Josh Rosen and Sam Darnold—who ended up on the other side of the divide in New York.
The Giants are averaging just 18.8 points per game this season and have the NFL's eighth-worst offense.