Who Is Lani Blair? Instagram Model Linked to Tristan Thompson amid Khloé Kardashian Cheating Rumors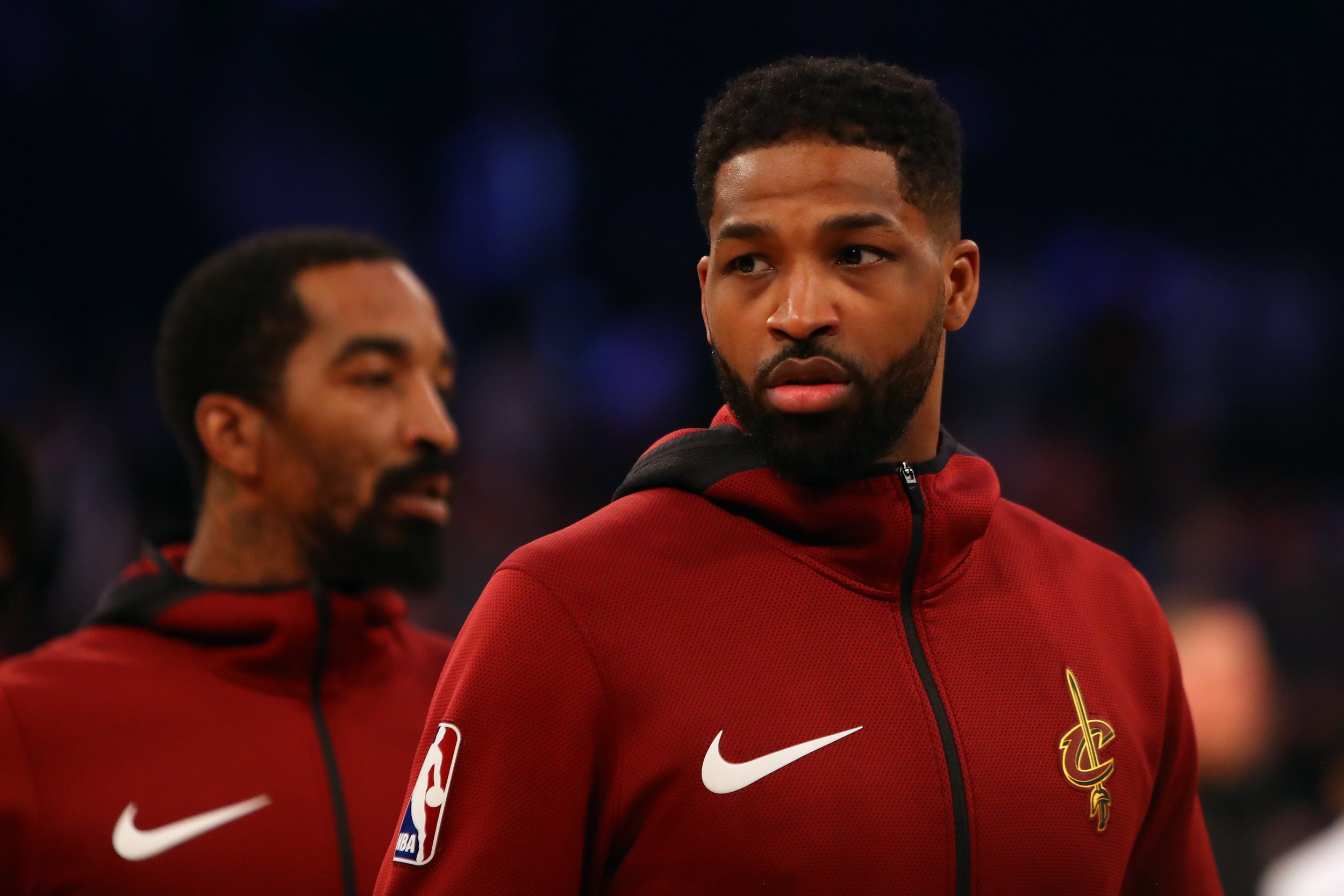 Instagram model Lani Blair was sucked into the Kardashian-Jenner vortex Wednesday after reports claimed she was one of the women supposedly caught kissing Cleveland Cavaliers player Tristan Thompson. Good American designer Khloé Kardashian is having a baby girl with him and she could give birth in Ohio any day now. The cheating accusations are rumors, and it hasn't been confirmed if it's Thompson in the videos.
Blair made her Instagram account private after the allegations swirled. Currently, she boasts more than 360,000 followers, including model Blac Chyna and actor Tyrese Gibson.
Twitter users quickly flocked to the social media site to discuss Blair's potential involvement in the rumored affair. Some said it might be featured on an episode of Keeping Up With the Kardashians, while others accused Thompson of cheating on his ex-girlfriend, Jordan Craig, with Kardashian when she was pregnant with their son, Prince Oliver.
Kardashian and Thompson went on their first date in September 2016 and Prince was born three months later. Craig never confirmed the cheating rumors, and didn't give a reason for her split from the NBA star.
She did, however, seemingly break her silence on Tuesday when the infidelity accusations emerged. "If you respect yourself and you respect others, you would never make light of the misfortune of anyone, nor would you feel indemnified when it comes at the expense of others," Craig wrote. "Wishing peace for everyone."
Kardashian, 33, has not posted to social media since the video was leaked. It's unusual for the star, who normally posts multiple stories to her Instagram account. In one of her last posts, she shared a picture of Thompson kissing her with his hands on her baby bump. "We are ready whenever you are little mama," she wrote Monday.
Sister Kim Kardashian West didn't acknowledge the chatter. Instead, she shared a picture of herself with Kourtney Kardashian. "Okuuuuurrrr," she wrote in the Wednesday message, which is similar to the name of one of Koko Kollection by Kylie Jenner matte liquid lipstick colors. Khloé created the line with Jenner.