Who is Lashana Lynch? 5 Things to Know About the Actress Rumored to be First Black, Female 007
Daniel Craig's last appearance as James Bond will reportedly happen in the still-untitled 25th Bond film (or Bond 25, as it's known), and there's no word yet on who the next actor to play the iconic MI6 agent will be. But a new report suggests that the upcoming film will show that the 007 moniker has been passed off to a new agent, played by Captain Marvel star Lashana Lynch.
According to Mail on Sunday, Lynch will be given Bond's famous code number in the next installment in what is being described as a "pivotal" scene. The new 007 will supposedly be tasked with heading to Jamaica to convince Craig's Bond to emerge from retirement and help take on whatever new catastrophe is imperiling the global order.
"There is a pivotal scene at the start of the film where M says, 'Come in 007,' and in walks Lashana who is black, beautiful and a woman," the anonymous insider said, according to the report, adding, "It's a popcorn-dropping moment. Bond is still Bond but he's been replaced as 007 by this stunning woman."
If Lynch's role in the film happens as reported, Bond creatives will technically have made history by having a black woman play Agent 007, while evading possible controversy over whether or not the character of James Bond should be portrayed by a performer who is non-white or female.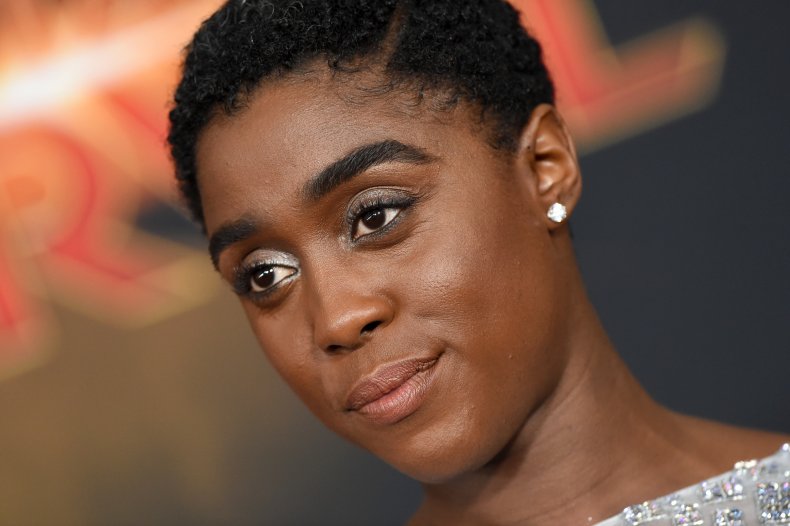 Here are 5 things to know about Lashana Lynch:
Lashana Lynch is of Jamaican descent.
Born on November 27, 1987, Lynch is a British actress of Jamaican descent. She studied acting at Arts Educational Schools in London. During her second year, she was awarded the Laurence Olivier Bursary. She graduated in 2010.
She has appeared in Shondaland.
Lynch made her film debut in the 2011 drama film Fast Girls. She later co-starred in the BBC television film The 7.39. On television, she also has appeared in Silent Witness, Death in Paradise, and was regular cast member on the short-lived BBC comedy Crims in 2015.
In 2016, Lynch was cast as a leading character, Rosaline, in the American period drama series Still Star-Crossed produced by Shonda Rhimes. ABC canceled the show after one season in June, 2017.
She starred in Captain Marvel.
Despite having worked on several television series, Lashana's key role as Maria Rambeau in Captain Marvel is unquestionably her highest profile gig to date.
On creating this role for the recent blockbuster, she said: "So in creating Maria, it made me realize that the younger generation, are going to have what I didn't have as a kid, which is seeing themselves on screen. So this will be a classic film for the new generations to come, which is crazy. And also the new normal, which I can't wait to be. Do you know what I mean? So, I did an ABC and Shonda Rhimes series a few years ago called Still Star Crossed, and I played Rosaline, who is mentioned in like a slither of a verse in Romeo and Juliet, and I got to characterize her from scratch. So I feel like I'm repeating the same kind of process in the...I can just bring whatever I want and the directors Anna and Ryan are so cool that I was like, actually, I feel like she can be like this. And they're like, yeah. And I'm like, okay, well, so she could be like that. And they're like, yeah. So, I've had free rein within reason, and it's been a very free and an exciting experience."
She auditioned for both Black Panther and Spider-Man.
Before landing the life changing gig in Captain Marvel, Lynch reportedly auditioned for both Black Panther and Spider-Man: Homecoming, but they didn't pan out.
She was raised in a single-parent household.
Being raised in a single-parent household herself, Lashana drew upon her own experience when playing the character of Maria in Captain Marvel.
"To play a single mother in the MCU, I think, is really special for audiences both young and old who don't see that extended on screen," she told BET. "Couple that with bing a fighter pilot, they are also superheroes. She's able to live her best life both emotionally and physically in the movie, and I think that the creators have made a nice balance for someone who doesn't have the typical superpowers in that she is injected with power from within and is able to use that and pass that down to her daughter, Monica."
Directed by Cary Joji Fukunaga, Bond 25 was co-written by Fleabag's Phoebe Waller-Bridge, who has some recent experience with the international intrigue drama, having been one of the driving forces behind the BBC's worldwide assassin hit Killing Eve. The new Bond film is expected to hit theaters on April 8, 2020.