Who is Laura Clery? Comedian and Husband Stephen Hilton Raise Awareness of Addiction
Laura Clery, self-described as a modern-day Hollywood success story, has been raising awareness of addiction and neurological disorders through her videos on social media. But who is the "unconventional" star?
With 2.7 million followers on Instagram and 597,000 subscribers on YouTube, the comedian is known for her original characters Ivy, Pamela Pupkin and Helen Horbath—the main character of "Help Helen Smash." The character of Helen Horbath is known for her creative pick-up lines to try and entice her crush Stephen, played by Clery's husband Stephen Hilton. Clery uses a social media filter to play the unlucky-in-love lady.
The comedian, originally from the suburbs of Chicago, Illinois, according to her website, moved to Los Angeles, California, after graduating from high school at the age of 17. Pursuing an acting career, Clery got her big break starring alongside Brad Garrett in the TV series "'Til Death" and went onto create her own collection of characters for MTV's "Disaster Date."
In 2013, in a collaboration with Porshe Thomas, she wrote, produced and starred in "Hungry"—a web series that followed two models trying to navigate lives after aging out of their profession. She then focused more on the creation of her own characters, posting videos on YouTube, Facebook, Instagram and, most recently, TikTok.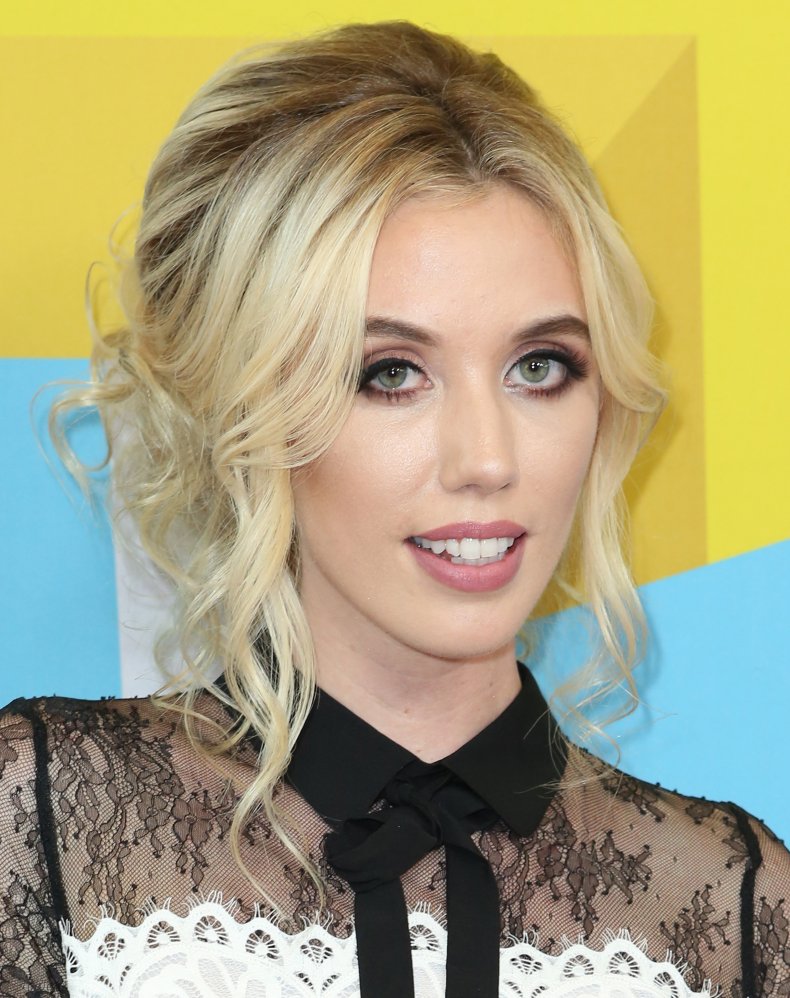 In September 2019, Clery released her first book Idiot, which documents her self-described "dangerously impulsive" life. In this book, the comedian recounts her addiction to cocaine and becoming sober, meeting and marrying Hilton and recusing animals.
In an interview with Katie Couric in September 2019, Clery discussed how her "rock bottom" wasn't obvious to the naked eye: "I wasn't on the street, I wasn't homeless. I was still in my apartment. I was still managing to book jobs. In fact, I wasn't even drinking or using every day—that's a huge misconception," she explains.
She also explained that sharing her story about addiction is important as she knows that "so many people struggle."
"There's a lot of shame around [addiction], and a lot of people don't think there's a way out," she tells Couric. "It was important to me to tell the story because I want people to know that if they're in a place that's unfulfilling—whether it's work or relationships or whatever it is—that there is a way out."
In the past year, Clery has divided her videos between comedy and discussions around addiction and her recent diagnosis of attention deficit disorder (ADD). She also shows her daily life with her family, including her son Alfie (1) and her latest pregnancy.
Her husband has also shared his own addiction and journey to sobriety story on her social platforms, as well as his own diagnosis of ADD, which he discovered while meeting neuroscientist, Dr. Daniel Amen, MD, described as America's most popular psychiatrist.
You can watch Laura Clery's stories on her YouTube channel.