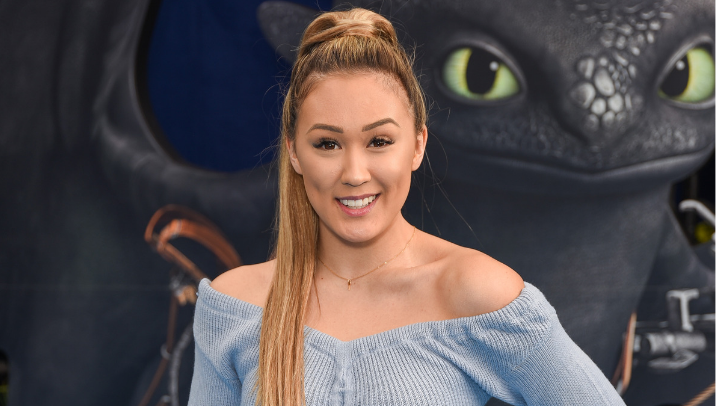 Less than six months after posting the "we broke up" video on YouTube, LaurDIY–born Lauren Riihimaki–confirmed she is seeing someone.
In a vlog-style video posted to YouTube Wednesday, Riihimaki takes her followers along with her on a Hawaiian vacation promoted by makeup brand Tarte. Along with the scenic views and new product launches, the YouTuber took the time to address "the elephant in the room."
"I've been meaning to chat about this, but I don't want to make it a big deal because I don't think it's a huge, crazy deal," Riihimaki said to the camera. "I wanted to confirm that, yes, I am dating someone."
While the YouTuber didn't go into much detail about who he is, Riihimaki did mention that followers will see him on Instagram "from time to time."
"It's been six months, half a year, since the breakup and all the crazy drama that ensued," she added. "I honestly did not know if I was going to survive an online breakup."
Though it looks like Riihimaki is trying to keep a low-profile relationship, some videos are identifying the mystery man as 26-year-old Jeremy Lewis, who goes by the Instagram handle of @jeremymichael22.
The identity of Riihimaki's new beau has not been confirmed, but LaurDIY fans quickly took to Lewis' Instagram to comment on a picture of the 26-year-old at a very similar location to Riihimaki Hawaii vacation.
"You and Lauren at the beach, at a similar looking pool at the same time," one commenter speculated. "I know y'all are dating!"
Based on his social media presence, Lewis is the owner of two Siberian Huskey and was previously in a relationship with Pentatonix singer Kirstin Maldonado. The last picture posted on the couple together was posted in May 2017.
In September 2018, Riihimaki announced her breakup with long-time boyfriend Alex Wassabi. Lovingly known as Laurex, the couple said that the best thing for them was to "take some time apart."
"Obviously, we don't hate each other," Riihimaki said in the video. "This is not the end of the world, and potentially not the end of Laurex."
"For us to come back stronger and better, we have to time and focus on ourselves," she added.
While it's clear that LaurDIY has officially moved on, many fans took to the 2018 video to comment on their continuing sadness of the Laurex breakup. It may take time for Riihimaki's 8.9 million subscribers to come around to the idea of a new boyfriend, but the YouTuber announced in her most recent video that she will not be having an extremely public relationship.
"Having a private relationship doesn't mean I'm hiding things from you guys," Riihimaki said Wednesday. "You guys already know so much about my life ... I just won't be vlogging the relationship."
"I've decided that being in a relationship and finding love is something that I take so seriously," she added. "I would never want outside opinions to jeopardize that."